I don't know if you've heard, but the midterms are tomorrow
You've almost made it through midterms season — hang in there.
In the lead-up to the elections, President Trump's pitch in states that he won sought to tie the Democrats to Hillary Clinton. The strategy is to remind voters that vulnerable Democrats were With Her.
Here are four more election stories you need to know about this morning:
A shooter killed two women and injured five other people at a Florida yoga studio
A student and a faculty member at Florida State University were killed when a man opened fire at a Tallahassee yoga studio, before killing himself.
The shooter, who was 40 years old, was a far-right misogynist who railed against women and minorities online. He filmed several videos of himself offering extremely racist and misogynistic opinions, in which he called women "sluts" and "whores" and lamented "the collective treachery" of girls he had gone to high school with. He appeared to identify as an "involuntary celibate" or "incel."
Experts told us there is no system in place to track the rise of incels and that federal laws don't give authorities a way to prosecute incel extremists as domestic terrorists.
SNAPSHOTS
Trump is reinstating the last sanctions lifted under the Iran nuclear deal. This is significant because the sanctions included will hit countries and companies for importing Iranian crude oil. An increase in oil revenue has been a clear argument in Tehran for Iran staying in the nuclear deal — these measures will seriously threaten that.
France is investigating a cluster of cases of children born without hands or arms. The investigation is underway after more than a dozen babies were born with rare birth defects, including missing or malformed limbs, over a period of about 15 years. Though the cases span three regions of the country, one cluster of 11 cases is centered in Ain, near the eastern border with Switzerland. So far, no one knows why.
Dutch police shamed people for filming a man who almost died. A police officer posted an emotional plea for people to not use their cellphones to film strangers who are receiving life-saving medical attention. His comments came after an incident where his partner had to resuscitate a man whose wife watched in disbelief as 20–30 people filmed.
Twitter deleted thousands of accounts that were posing as Democrats. The company said the automated accounts were trying to spread false information and discourage people from voting in the upcoming midterm elections.
Ariana Grande just dropped her first single since breaking off her engagement with Pete Davidson. And because there's no better way to show up your ex, Grande released "Thank U, Next" 30 minutes before SNL aired Saturday night. At least the song is a smash.
Rihanna just endorsed Andrew Gillum for governor of Florida. The singer backed the Democratic candidate, who ran a progressive campaign that aimed for intersectionality.
Someone made a life-size Prince Harry and Meghan Markle out of cake. It took 300 eggs. You know you want to see it.
The hopeless mission of the only ship still rescuing refugees
The people fleeing war and poverty by attempting to cross the Mediterranean Sea have never faced a more dangerous journey. An organization that tracks these attempts estimates that one person drowns for every seven who cross the sea.
For this reason, ships used to operate in the area, attempting to rescue refugees. Now, the only one left is the Aquarius. Since its launch in 2016, the ship — run by two NGOs — has put out to sea 44 times.
Our reporter Rose Troup Buchanan spent 20 days (!!) aboard the Aquarius as it navigated the tricky waters of anti-refugee sentiment and literal life-or-death situations. The ship's records indicate it has saved the lives of nearly 30,000 people.
A stunning quote from a search-and-rescue coordinator: "The situation is bullshit. I wouldn't call myself a humanitarian. You wouldn't call the fire brigade humanitarian."
This woman shared photos of her honeymoon and her dad trolled her
Dads: You can't take them anywhere.
Natasha Stroup is in Hawaii, celebrating her honeymoon. She sent a few photos to her family. Her dad, Tracy Fritz, who is a farmer, was working when he received them, so he decided to re-create the shots.
The result is premium-grade trolling that quickly went viral. Here's a taste: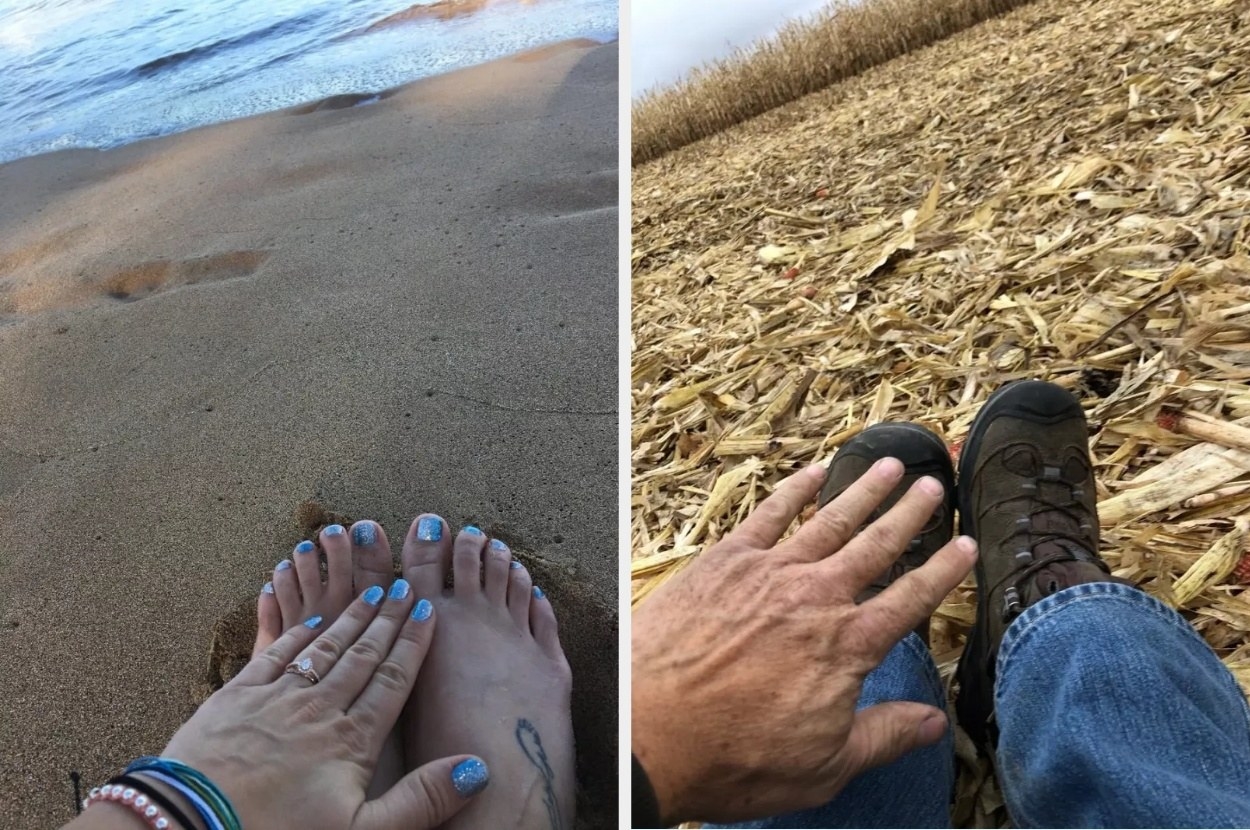 When we reached out to Fritz for his thoughts on the viral fame, he said, "I'm glad I could make my daughter popular."