Facebook's in trouble, and this mess is not going to go away
Ever take a Facebook quiz? That's how all of this started. Bear with me, let's get through it.
First, the background: In 2014, a professor developed a "personality quiz" for Facebook. In order to do the quiz, you had to grant the app access to scrape your profile and the profiles of your friends. Facebook has since tightened up these rules.
About 270,000 people took the quiz. But they had friends, too — more data! All in all, the app harvested the data of millions of Americans — legally. The New York Times says it was 50 million people.
But since we can't have nice things: The prof shared this information with Cambridge Analytica, a data company that says it can provide customers with insights into consumer or voter behavior.
Facebook found out about this in 2015 (!!) and did the polite thing: It asked everyone in possession of the data (the professor, Cambridge Analytica, and its parent company SCL) to destroy it. Presumably, Facebook said "please."
One thing Facebook sure didn't do is tell the people affected that their harvested data was shared.
Cambridge Analytica, for its part, cross-its-heart promises it doesn't have the data anymore.
You've heard of Cambridge Analytica before: It's the firm that says it played an influential role in 2016's US election and the Brexit referendum in the UK — in part by using that very data.
This week, a report from the New York Times and the Observer revealed how Cambridge Analytica used the data to help Trump's campaign with voter profiling.
So let me ask again: Ever take a Facebook quiz?
What happens now: Well, first Facebook kicked Cambridge Analytica off its platform. Now the European Union wants data protection authorities to investigate both Facebook and Cambridge Analytica. The UK's information commissioner is seeking a warrant to access Cambridge Analytica's servers.
"Yikes," you might say. Same. You should really look at your Facebook third-party app settings. Like, right now.
After the fourth explosion in Austin, officials are concerned about the bomber's "level of skill"
Since the beginning of March, there have been four package explosions in Austin. The first two killed two people — a 39-year-old man and a 17-year-old boy. The third injured a 75-year-old woman.
Now, after the fourth explosion, authorities are concerned about the sophistication of the "serial bomber." The blast, which injured two cyclists, was likely triggered by a trip wire. An FBI investigator says "this changes things."
The city's police chief says the fourth explosion indicated they are dealing with someone with "a higher level of skill" than previously thought.
A self-driving Uber struck and killed a woman in Arizona
Police in Tempe, Arizona, said the vehicle was "in autonomous mode" when it struck a pedestrian crossing the street. There was, however, a "vehicle operator behind the wheel."
Authorities said neither the driver nor the victim were impaired. They also said there is no evidence that the Uber vehicle, which was traveling 40 miles per hour at the time of impact, slowed down.
The company told us it has halted its self-driving operations across North America, in cities including Phoenix, Pittsburgh, San Francisco, and Toronto.
PSST: You're busy. You don't have time to read the news. We get it. Don't sweat. You can still get what you need to know before you walk out your front door. Just watch or listen to Reporting to You, our bite-size daily news show.

Quick catch-up
Cynthia Nixon: The actor and lifelong New Yorker announced that she is running for governor of her home state. Nixon, who's best known for her work in the long-running HBO series Sex and the City, will challenge Gov. Andrew Cuomo in the September Democratic primary.
Broadway mashup: Musical heroes Lin-Manuel Miranda (Hamilton) and Ben Platt (Dear Evan Hansen) dropped a new single to benefit the March for Our Lives initiative. "Found/Tonight" is a mashup of Hamilton's "Story of Tonight" and Dear Evan Hansen's "You Will Be Found." It is a certified banger, and you're gonna cry listening to it.
The Weinstein Company: The former studio of disgraced Hollywood mogul Harvey Weinstein filed for bankruptcy and has agreed to release victims and witnesses from their nondisclosure agreements.
Mississippi: The governor of the state just signed the most restrictive abortion law in the country. The law bans abortion after 15 weeks of pregnancy and is likely to very quickly be challenged in court.
Trump wants to execute drug dealers. Here's why that won't fix the US drug epidemic.
"If we catch a drug dealer — death penalty." President Trump said this at a rally in Pittsburgh 10 days ago, to a cheering crowd.
Trump's tough-on-crime statement comes amid a national public health emergency over drug overdoses, which killed more than 62,000 people in the US in 2016.
We talked to experts. They said drug users and dealers wouldn't be deterred by the threat of execution years away — and that similarly draconian policies haven't worked in other parts of the world.
Legal scholars say the Supreme Court probably wouldn't go for it either.
Read Dan Vergano's report on why executing drug dealers is not the solution.
Canada wants to sell weed in the most boring packages possible
As Canada moves closer to legalizing cannabis, the government wants to make it clear: WEED IS NOT SUPPOSED TO BE FUN, EVER.
Health Canada just announced its regulations for how weed will be sold once it's legal. Feast your eyes: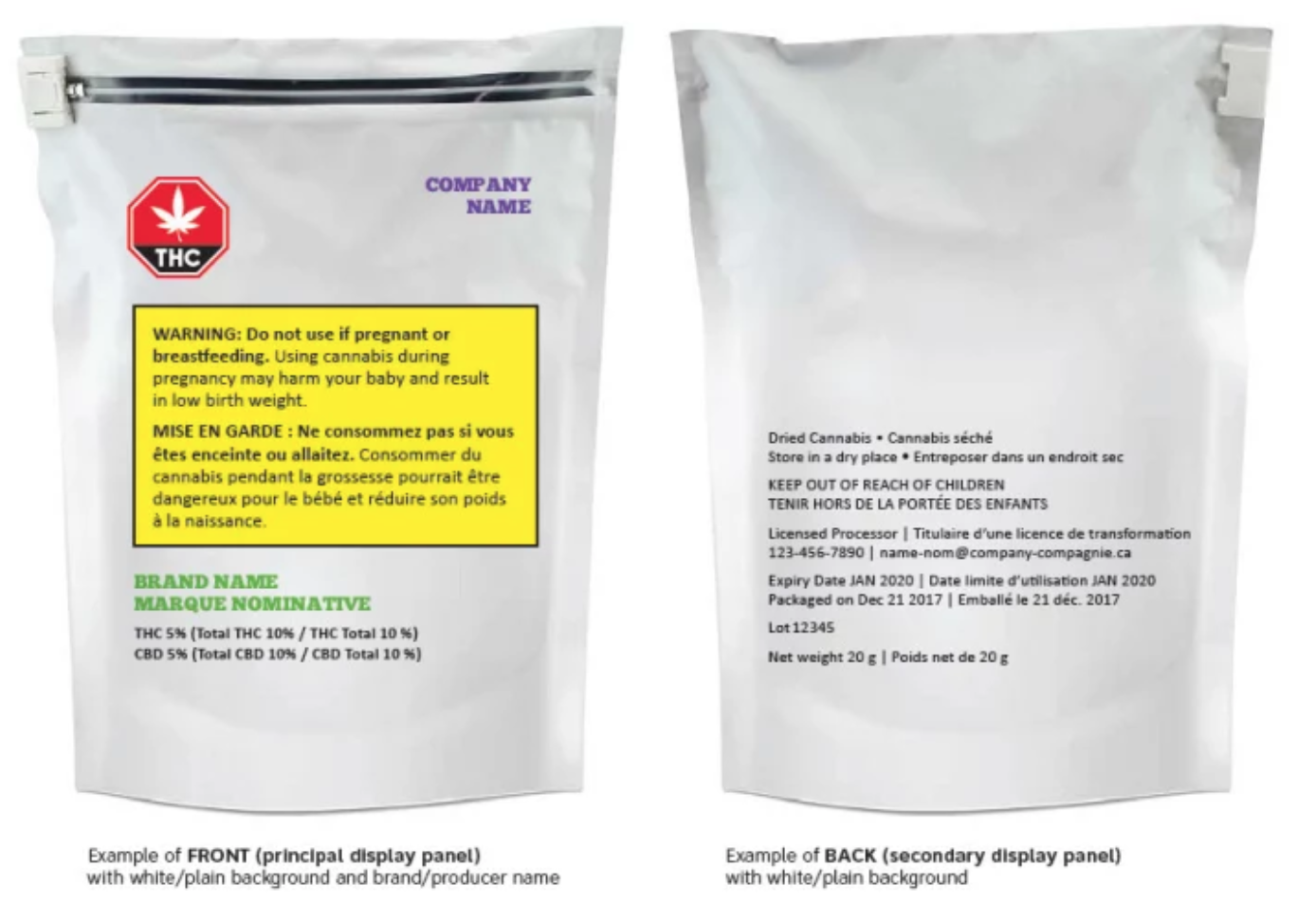 Well, I'm out. Weed is too square for me.

Enter your email below to sign up for the BuzzFeed News newsletter: