The missing boys' soccer team in Thailand has been found alive after 10 days in a flooded cave
I take every opportunity I can to lead with the good stories. Today is one of those days.
Ten days ago, 12 boys from the Moo Pa soccer academy and their coach went on a team trip to explore the Tham Luang Nang Non cave system in northern Thailand. The group went missing, prompting an extensive search.
The boys are between the ages of 11 and 16. Yesterday, authorities said the players and their coach have all been found alive, about 300 yards beyond a section of the cave that was on higher ground.
Rescue teams are searching for alternative entrances and are attempting to drain water from the cave before removing the group. However, the military said that the process could take months, and that they will be taught to dive in the meantime.
An informal medical evaluation found that the stranded soccer team and their coach are all in a stable condition.
This is what it looks like when you find out good news about your missing family member: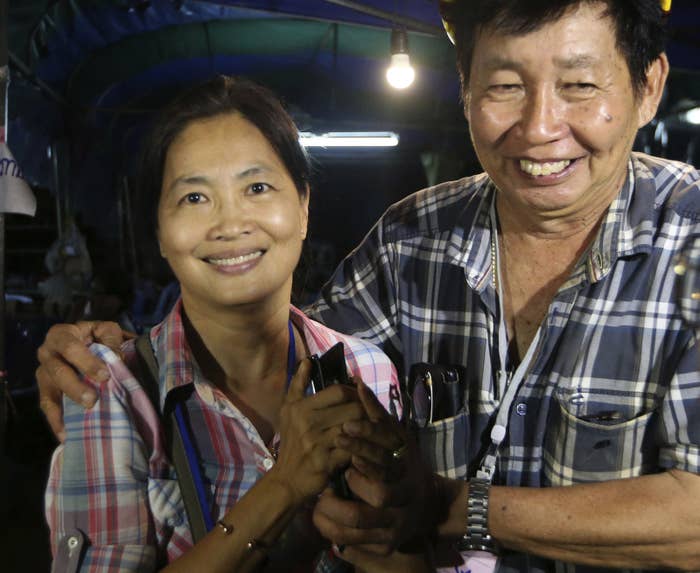 Calls to abolish ICE are splintering the Democratic Party
The Democrats are split when it comes to finding the right message to take on President Donald Trump.
The party is facing serious internal conflict over how to handle US Immigrations and Customs Enforcement, or ICE: Should the agency be left alone? Reformed? Or shuttered entirely?
The debate, which has been brewing for some time, was dragged into the spotlight by the upset victory of progressive Alexandria Ocasio-Cortez, who won a primary against a powerful Democrat on a platform that included abolishing ICE.
ICE is charged with enforcing "federal laws governing border control, customs, trade and immigration to promote homeland security and public safety."
A relatively moderate Democrat told us, "I think the focus should be on President Trump's hard-line immigration policies, and not on ICE," while another Democrat told us, "The president has broken ICE so badly that their brand is damaged beyond repair."
Meanwhile, Sens. Kirsten Gillibrand of New York and Elizabeth Warren of Massachusetts, who are both seen as potential 2020 presidential candidates, have come out in support of abolishing the agency.
Yet other Democrats in Congress are dismissing the idea. Washington's Rep. Adam Smith told reporters: "We need border security, OK? I've heard there's some people out there saying we should get rid of ICE. That's kind of like Republicans saying we should get rid of the IRS."
Trump is eager to capitalize on the split over ICE among Democrats. In tweets, he has tried to broadly and falsely paint the whole party as wanting "Open Borders" and suggested Democrats may next want to get rid of "all police."
SNAPSHOTS
Trump's longtime lawyer Michael Cohen is no longer putting the president first. Speaking publicly for the first time since the FBI raided his offices, Cohen, personal attorney and political fixer for Trump, said that he will not be a "punching bag" for the president's defense strategy. "I put family and country first," Cohen said. He had famously said that he would take a bullet for the president.
The 3-year-old stabbed at her birthday party in Idaho has died of her injuries. The girl, who was identified as Ruya Kadir, was celebrating her birthday with friends and family when the suspect, 30-year-old Timmy Earl Kinner of Los Angeles, allegedly attacked nine people. In addition to Ruya, the wounded children are ages 4, 6, 8, and 12, police said.
Andy Dick has been charged with sexual battery for allegedly groping a woman. Prosecutors did not elaborate on what the woman told police, but TMZ reported that the comedian allegedly grabbed her butt twice. Dick told BuzzFeed News that he has no knowledge or memory of the alleged encounter.
Cardi B is the first woman rapper to score two No. 1 hits on the Billboard Hot 100. The banger summer anthem "I Like It," featuring Bad Bunny and J Balvin, made it all the way to top. The song follows her all-time classic "Bodak Yellow," which dominated the charts last year.
A woman with a 50-pound ovarian cyst was initially told to just lose weight. That was the advice Kayla Rahn, from Montgomery, Alabama, received from a doctor. A trip to the emergency room confirmed the real problem. She just had the cyst taken out, and the surgeon who removed it said it was the largest he'd ever seen. Yes, absolutely, there are pictures.
Mexico's new president isn't afraid of a fight. Now he has to deal with Donald Trump.
Andrés Manuel López Obrador swept overwhelmingly to victory in last weekend's election.
López Obrador, or AMLO, as he is popularly known, had been expected to win with 50% of the vote in the polls. He's been granted the most powerful mandate of any president in Mexico's history.
This comes at a time when one of the biggest obstacles facing Mexico is the man who occupies the White House. López Obrador will have to confront a deeply hostile US president fixated on a contentious border wall and the domestic economy.
Still, his focus is more likely to be at home: reducing corruption at home, giving jobs to farmers, and drafting what he calls a "moral constitution," a kind of roadmap for Mexicans to find true happiness.
One thing is for certain: His tenure is bound to have rippling consequences. I strongly encourage you to read this excellent deep dive on López Obrador from Karla Zabludovsky.
People are loving this photo of Russian ballerinas watching their team's World Cup match on a phone
Two days ago, Russia pulled off an upset, defeating Spain in the first knockout stage of the World Cup. Moscow was turned into a giant party, and the team now advances to the quarterfinals of the competition.
During the tense match, dancer Bruna Gaglianone posted a video on her Instagram of her fellow ballerinas watching the game.
One still image from the video went viral, with many people commenting that it looks like a painting by Degas, the French artist known for his depictions of dancers. You can understand why they loved it — have a look: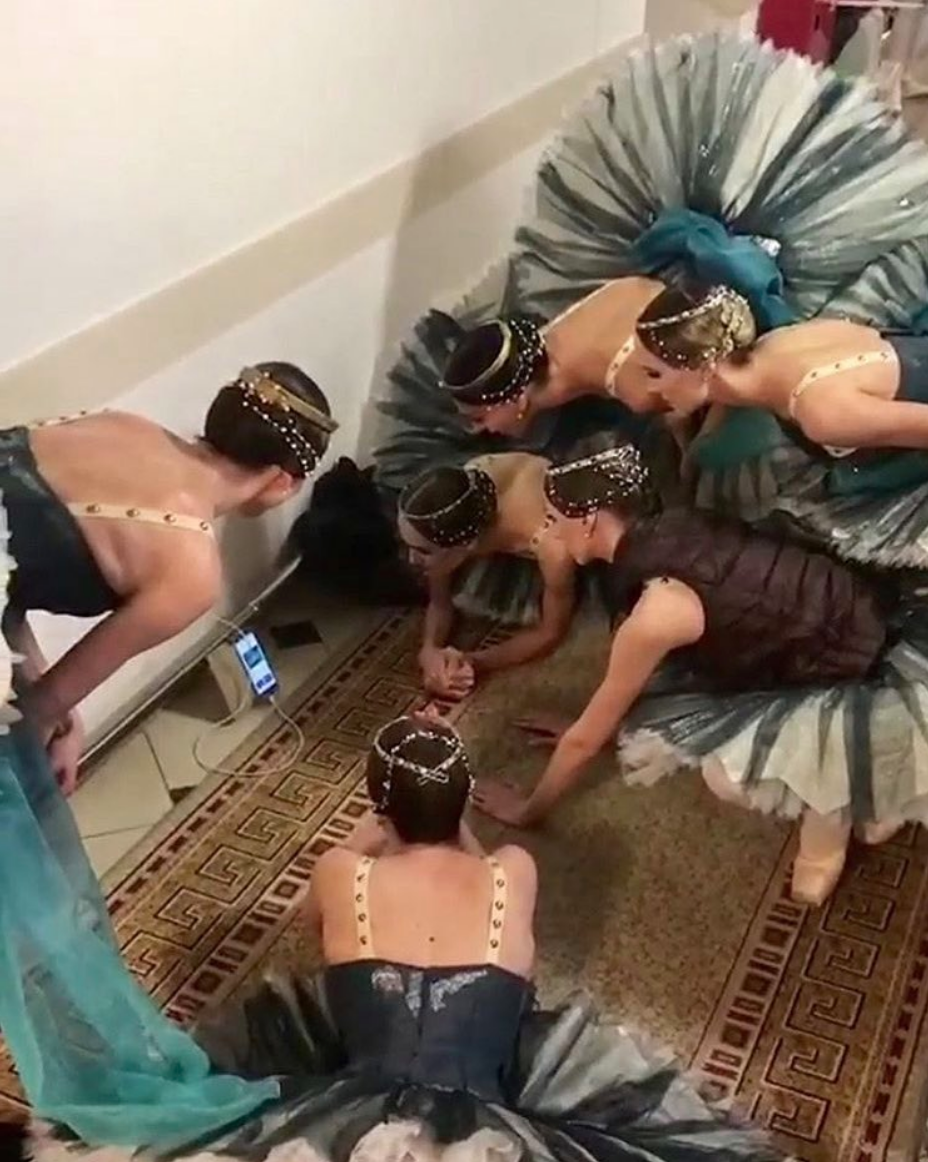 Enter your email below to sign up for the BuzzFeed News newsletter: