Robert Mueller tells America "no," he did not totally exonerate the president
In his testimony to Congress, Robert Mueller amplified the significance of Russia's interference in the 2016 US election. "Over the course of my career, I've seen a number of challenges to our democracy," Mueller said. "The Russian government's effort to interfere in our election is among the most serious."
Mostly, Mueller's testimony was as expected — the former special counsel said he would stick close to the text of his 448-page report, and he did just that. He dismissed President Donald Trump's repeated claims that the report "totally exonerated" him, testifying that it was "not what the report said."
Mueller reiterated that his team did not determine whether Trump committed a crime, because of the Office of Legal Counsel (OLC) opinion that a sitting president cannot be indicted.
When asked if the president could be prosecuted for obstruction of justice after he leaves office, Mueller said, "True."
The aftermath:
Some Democrats described the Mueller hearing as "a bit of a dud," saying it didn't live up to expectations. While there was agreement that the hearings weren't good for the president, many argued that it didn't move the ball as much as was anticipated.
Mueller told Congress that Russia is still trying to interfere with US elections "as we sit here." He also warned that "many more countries are developing the capability to replicate what the Russians have done."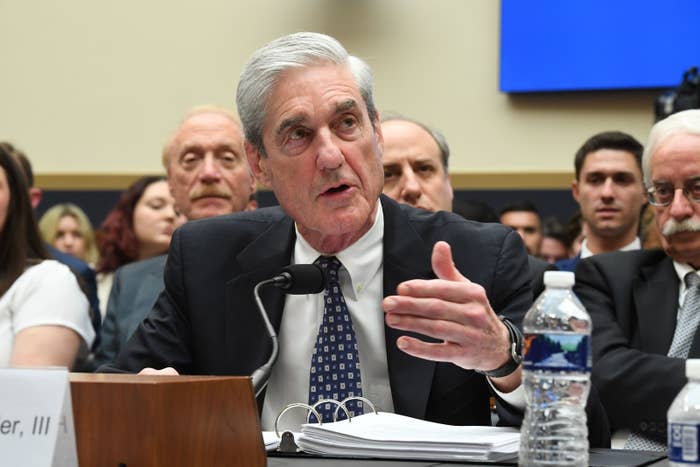 Puerto Rico governor Ricardo Rosselló has resigned after weeks of massive protests
On July 13, the Center for Investigative Journalism published leaked chats between Rosselló and his close advisers. The messages showed the governor using misogynistic and anti-gay language and joking about Hurricane Maria deaths.
Since the publication of those messages, Rosselló had been under pressure to resign. After 10 days of protests, he promised not to seek reelection. Dissatisfied with that solution, Puerto Ricans took to the streets again in one of the largest protests in the island's history.
Late Wednesday, Rosselló resigned his office. He will be replaced by Puerto Rico Secretary of Justice Wanda Vázquez.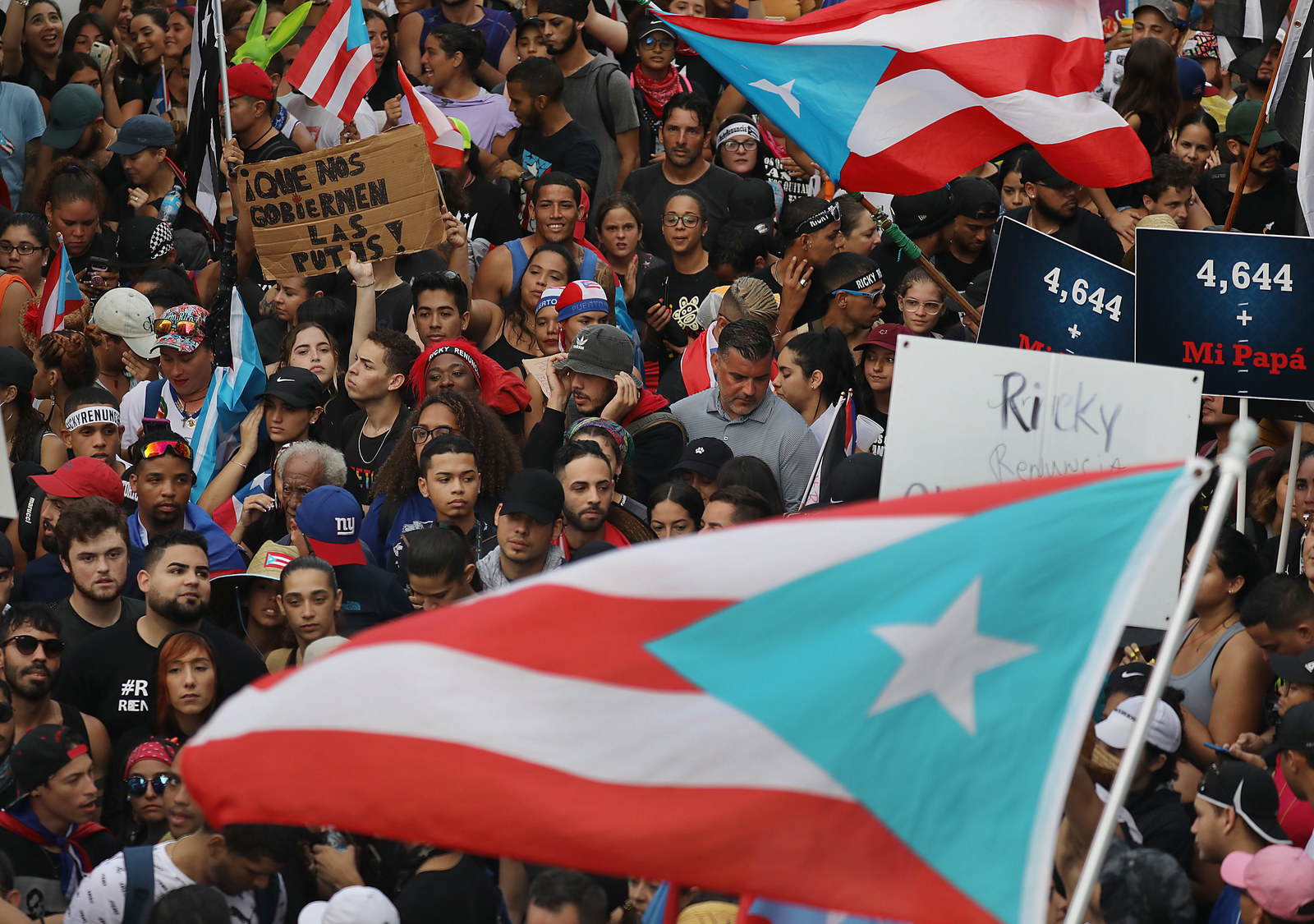 SNAPSHOTS
Trump's policy banning most asylum-seekers has been blocked by a judge. Hundreds of thousands of Central Americans and others were expected to have been affected by the new restrictions. A federal court judge blocked the policy, dealing a significant blow to the Trump administration's effort to restrict immigration.
Trump's Border Patrol chief admitted she was a part of a secret Facebook group filled with racist, sexist comments. Carla Provost said she was unaware of the racist and misogynistic content in the group because she's "on Facebook very, very rarely." At least 70 current and former CBP employees are under investigation for taking part in the secret group.
An Ole Miss student was charged with killing his classmate, 21-year-old Ally Kostial. Kostial's body was found Saturday near a lake 20 miles from the University of Mississippi campus. Brandon Theesfeld, a 22-year-old from Texas, has been charged with Kostial's murder.
A popular gamer threw her cat live on Twitch, sparking a very messy drama. Natalia "Alinity" Mogollon, a popular gamer with more than 892,000 followers on Twitch, is accused of mistreating her pets after she was filmed throwing her cat over her shoulders while gaming live last week.
Fans aren't happy with the Video Music Awards nominations after MTV introduced a Best K-pop category. People are arguing the K-pop category was created to "pigeonhole" artists like BTS and Blackpink. For context, both BTS's "Boy With Luv" and Blackpink's "Kill This Love" broke the YouTube record for the most-viewed video in 24 hours, but they were nominated for neither Video of the Year nor Song of the Year.
What to do if the older people in your life are sharing false or extreme content
A growing body of research suggests that the older people in your life are more likely to fall prey to the dangers of online misinformation, and risk being politically polarized by their online habits.
While this is an important problem to fix for those people, it's also a massive challenge for society, given the outsize role older generations play in civic life. They're more likely to vote, and they wield greater economic power and the influence that comes with it.
But while cyber literacy programs exist in spades for young people, relatively few are targeting older generations. So, what should you do if the older adults you know are sharing extreme content?
We've got you covered. Here's what you need to know.
By the way, this article is a part of a special series we've launched this week called Protect Your Parents From The Internet Week.
A parody account called Internet Explorer has been delighting people with its take on really old news
Do you remember when we were wild and young? All that wildin' out used to take place within the warm embrace of one special place: Internet Explorer.
The words may trigger nostalgia (or nausea) now, since Microsoft retired the browser in 2015. But we'd all be lying if we didn't face up to the fact that we have a soft spot for the internet of yore.
This is where LeShaun Lewis, also known as Janea, comes in. She's a college student from Houston, and she's behind a parody Twitter account inspired by the iconic browser.
The account's only been live for 14 days, but it's created several viral moments and has picked up over 200,000 followers. Please enjoy reliving an age gone by, with an excellent parody of an old friend.