Boris Johnson will seek an election after losing control of Parliament to MPs trying to stop a no-deal Brexit
British Prime Minister Boris Johnson lost control of Parliament in a crushing defeat on his first vote as prime minister.
In a theatrical act of retaliation, he then purged 21 MPs from the Conservative party, a punishment for not voting with him.
Johnson's government lost the vote 328 to 301, meaning the so-called rebel alliance — a group of Lib Dems, Labour, SNP, and rebelling Tory MPs — can table legislation attempting to force the PM to seek another Brexit delay if he cannot secure a new deal with the European Union.
The prime minister, who wants Brexit done by Oct. 31, has indicated that if his government loses the vote on the rebel legislation, it would aim to call a general election for Oct. 15.
Out of the chaos, one amusing thing emerged: Jacob Rees-Mogg, the leader of the House of Commons, stretched out in parliament during the Brexit debate, and the internet has adopted it as a meme. It looked like this: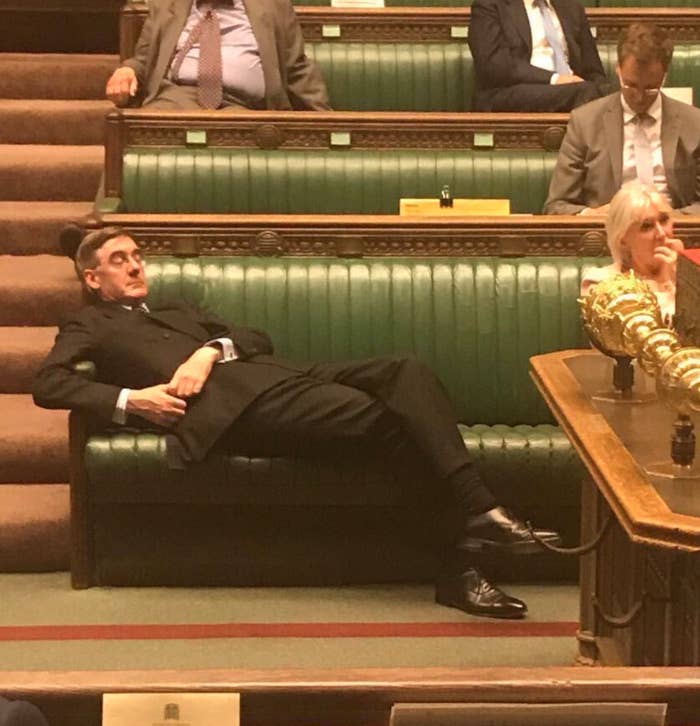 Hurricane Dorian leaves at least seven dead and "unprecedented" damage in the Bahamas
Dorian made landfall in the Bahamas on Sunday as a Category 5 storm with 185 mph winds — the strongest hurricane to ever strike the country.
"We are in the midst of a historic tragedy in parts of the northern Bahamas," said Hubert Minnis, the prime minister of the Bahamas. At least seven people have been killed in the Abaco Islands, and officials expect the death toll to rise.
Dorian reportedly destroyed thousands of homes on the island. Aerial photos show the horrifying extent of the damage.
The storm weakened to a Category 2, but it's expected to move "dangerously close" to the Southeast US coast in coming days, bringing "life-threatening" storm surges and lashing coastlines with hurricane-force winds.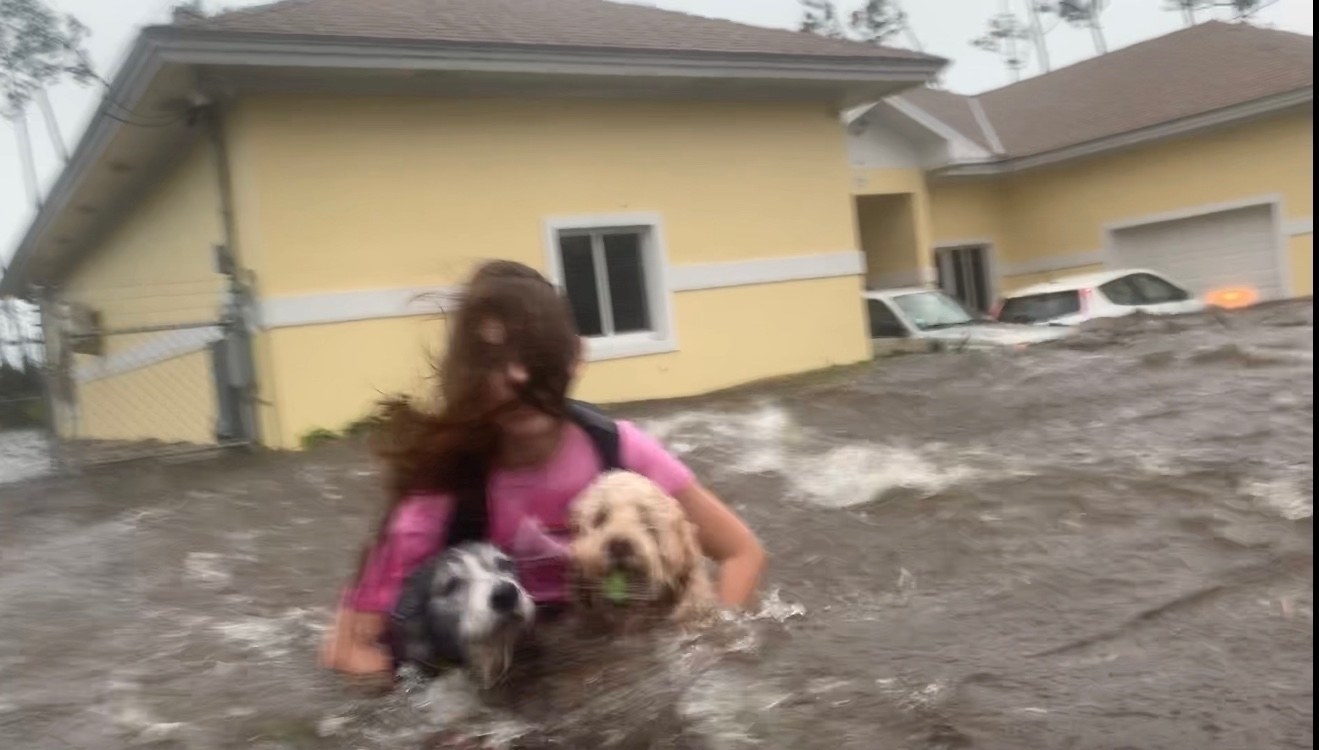 SNAPSHOTS
The West Texas shooter couldn't pass a background check, but he bought a gun anyway. The 36-year-old gunman who killed seven people and injured more than 20 others in a shooting rampage couldn't pass a firearm background check, but he purchased a gun in a private party sale that didn't require any scrutiny of his history.
34 people are presumed dead in the California boat fire. Authorities said that with the exception of five crew members who managed to escape, search and rescue divers have found no additional survivors. They are now working to recover all the bodies. Five family members are among those presumed dead.
The owner of a Mississippi venue apologized for refusing an interracial wedding due to "Christian belief." The apology came after a video went viral that showed the owner of Boone's Camp Event Hall refusing to host same-sex and interracial weddings. The video was recorded by LaKambria Welch, as first reported by Deep South Voice. Her brother's wedding was canceled by the venue, and she confronted the owner to find out why.
Police will not charge the YouTuber caught hitting her dog in an unedited video with animal abuse. Brooke Houts, the YouTuber who uploaded a partially edited prank video last month with clips showing her smacking and spitting on her dog, will not be charged with animal cruelty after police determined "there was no crime" committed.
The cost of next-day delivery: how Amazon escapes the blame for its deadly last mile
Amazon is the biggest retailer on the planet. Its customers are in 180 countries. For years, it's been crushing the competition in part by offering ever-faster delivery at ever-lower costs. Customers are promised next-day delivery, and of course, they'd like it. But at what cost?
To deliver as fast it does, Amazon has created a sprawling, decentralized network of thousands of vans operating in and around nearly every major metropolitan area in the US.
In that low-cost delivery machine, the pressure is relentless. Amazon's network of delivery companies pushes drivers to make hundreds of deliveries a day, at times wreaking havoc on the roads.
Along with shedding costs, this system helps Amazon avoid liability when accidents — sometimes fatal — occur.
Our continuing investigation into Amazon's last-mile delivery system is well worth your time.
Dwayne Johnson shared the story about his daughter being a flower girl at his wedding, and it is so sweet
The Rock, AKA the probably-future-president of the US, surprised fans when he revealed in a casual Instagram post that he and longtime girlfriend Lauren Hashian tied the knot in an oceanside ceremony in Hawaii.
For the ceremony, the couple — who have been together for a decade — had their daughters Jasmine and Tiana as flower girls.
Well, Johnson shared some adorable details of how seriously the little girls took their role, revealing that in her excitement, Jasmine tripped while walking down the aisle. Except his telling is way cuter, so why don't you just read it instead.