This video of former New Zealand National MP Maurice Williamson is currently going super viral in Japan.
"We are not declaring nuclear war on a foreign state, we are not bringing a virus in that could wipe out our agricultural sector forever," Williamson says in his speech.
"We are allowing two people who love each other to have that recognized. I can't see what's wrong with that, for love nor money."
He then promises those opposed to the legislation that the bill "is fantastic for the people it affects, but for the rest of us, life will go on".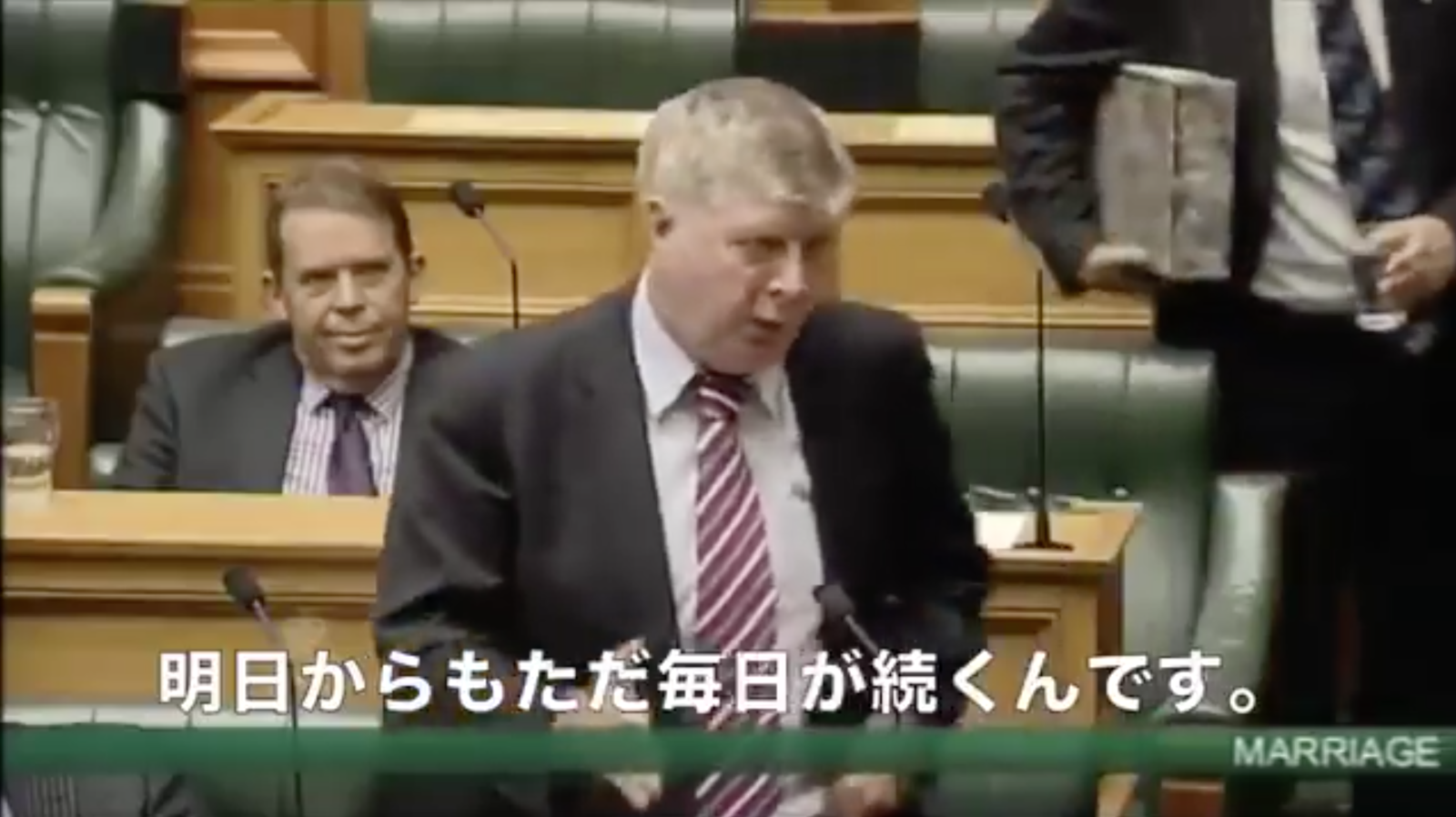 He concludes the speech by addressing those who claimed the same-sex marriage bill was the cause of the drought at the time by telling them about a "big gay rainbow" in his electorate that morning following the rain.
People in Japan were really moved by "Uncle" Williamson's speech.
They started tweeting Williamson to thank him for his words.
A lot of people felt it changed their perspective.
And hoped it would help bring about change in Japan.
Williamson tweeted this morning that he was "delighted" to see such a huge increase of new followers, especially from Japan, and that he was proud of the association as his oldest son is half Japanese.
BuzzFeed News has reached out to Williamson for further comment.