Last week, Twitter user @mugi411 from Tochigi, Japan, posted a picture of a strange strawberry.
She told BuzzFeed News that it all started when her brother brought home some strawberries. "When Mom was washing the strawberries, she looked at the weirdly shaped one and asked me, 'Does this remind you of something?'"
"A cat!" she replied. So she decided to post the side-by-side to Twitter. It quickly went viral.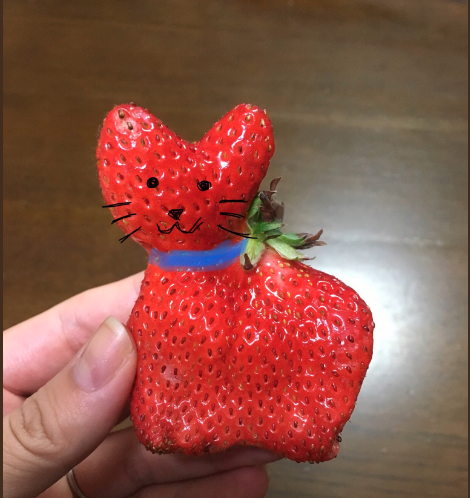 (It really does look like a cat!)
Twitter loved it, and began suggesting other ideas for what the strawberry looked like.
A fish:
Akabeko (a toy in the shape of a legendary Japanese cow):
People from all around the world have shared their ideas.
A bear: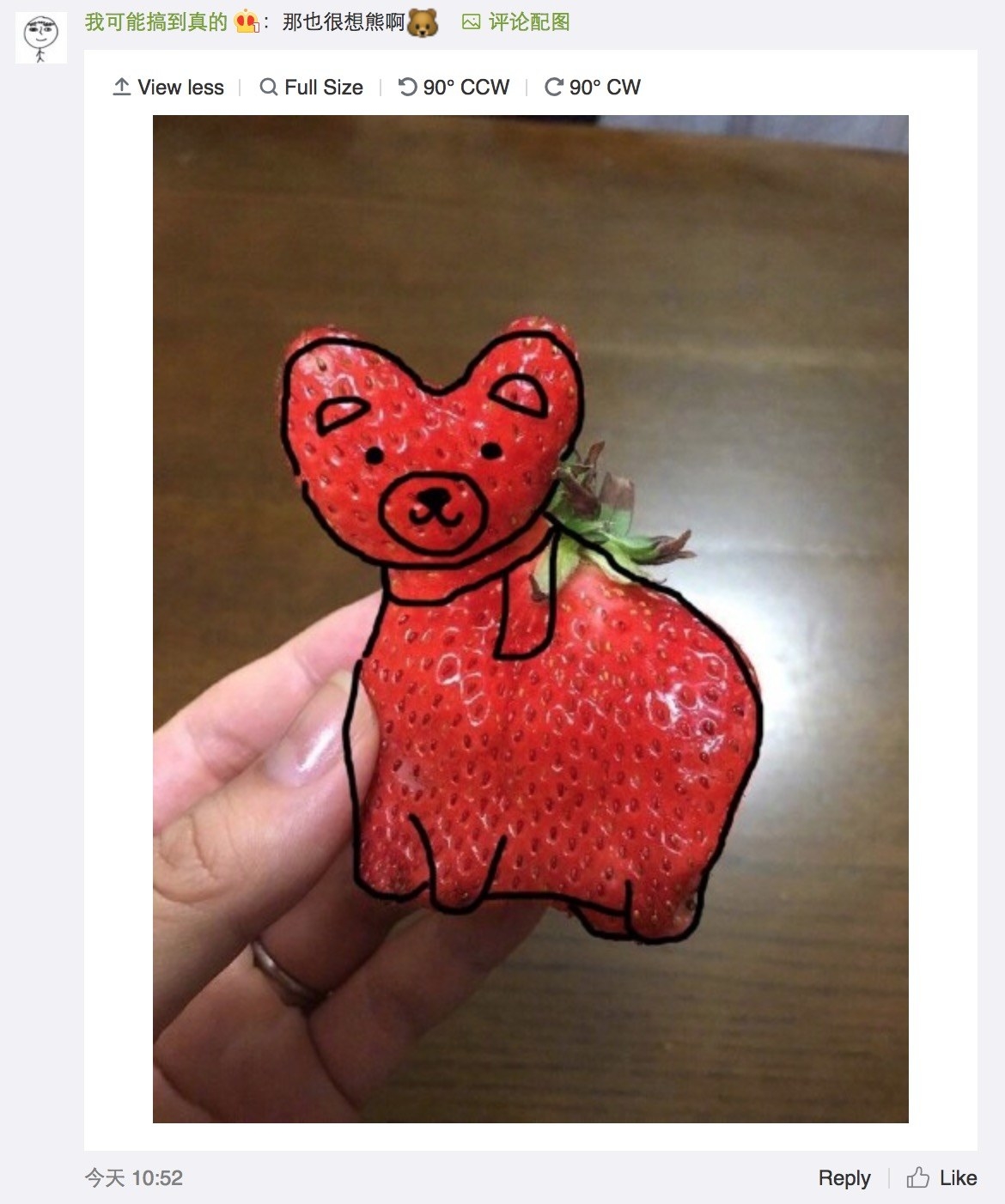 A mermaid:
It kept getting more and more creative:
Pac-Man!
"An elephant carrying the moon on its head":
A T. rex crying about not being able to reach to shave the last bit of beard under his chin:
It's obviously a special strawberry that can transform into anything. But how did it taste?
"It was as sweet and juicy as it was big and misshapen! It was like having all the good points of strawberries concentrated into one!" @mugi411 said.
Nice!