Euro is a 5-year old Jack Russell terrier from Thailand.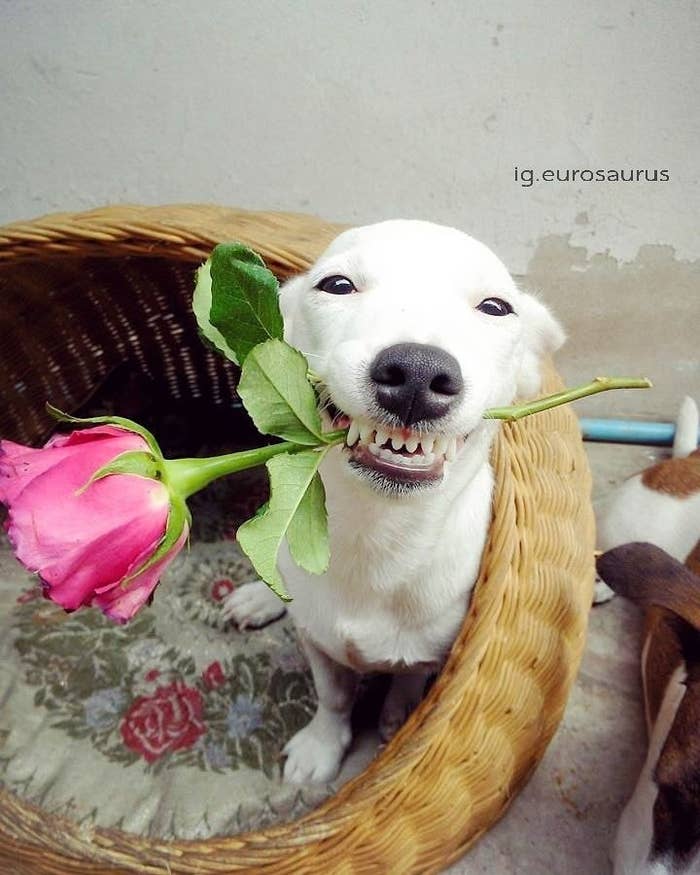 She is known for her unique smile.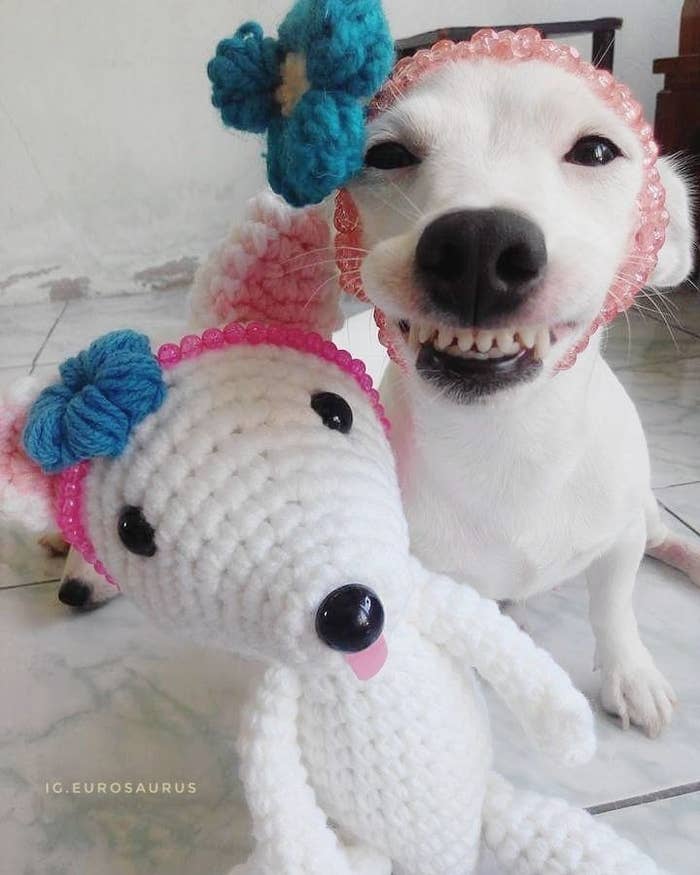 Her owner, Sumitra Jiawiphat, told BuzzFeed News, "Euro is an energetic, fun dog."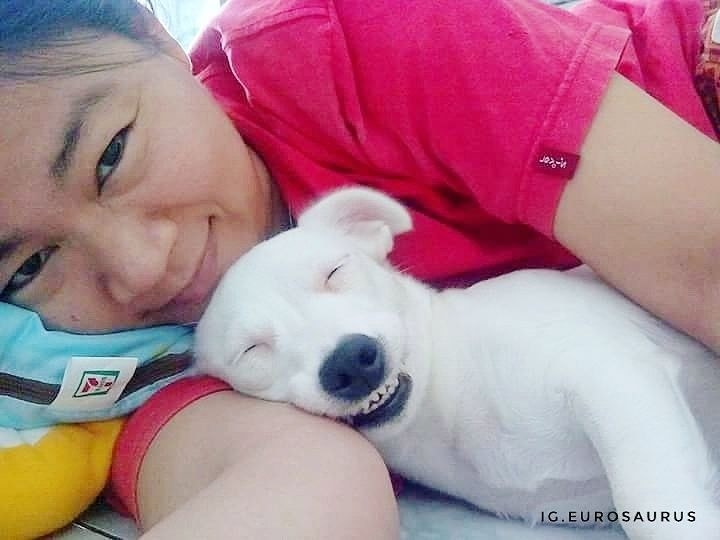 Euro loves flowers.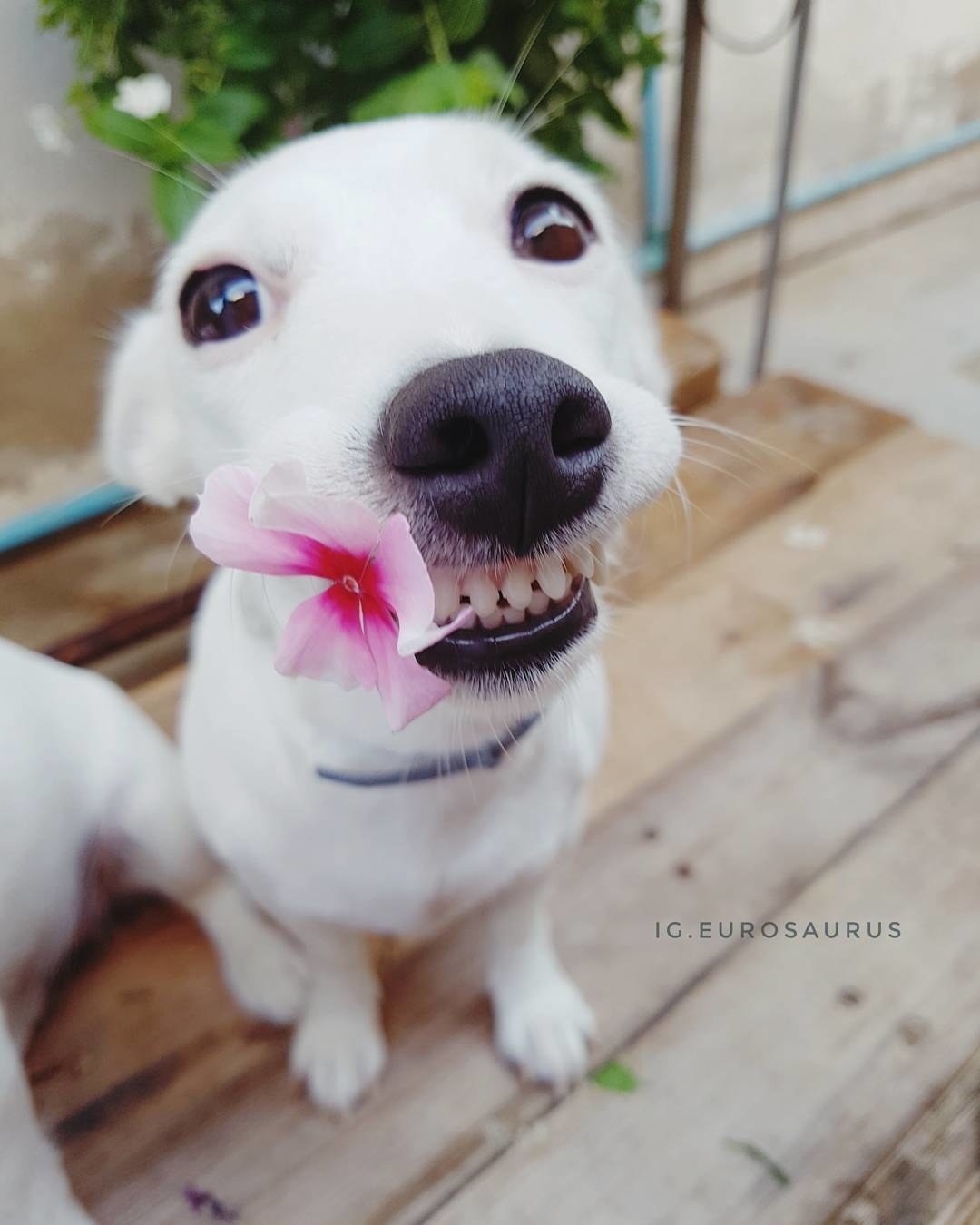 And loves to pose with them!
Jiawiphat explained that Euro's smile is due to an an unusual bite pattern.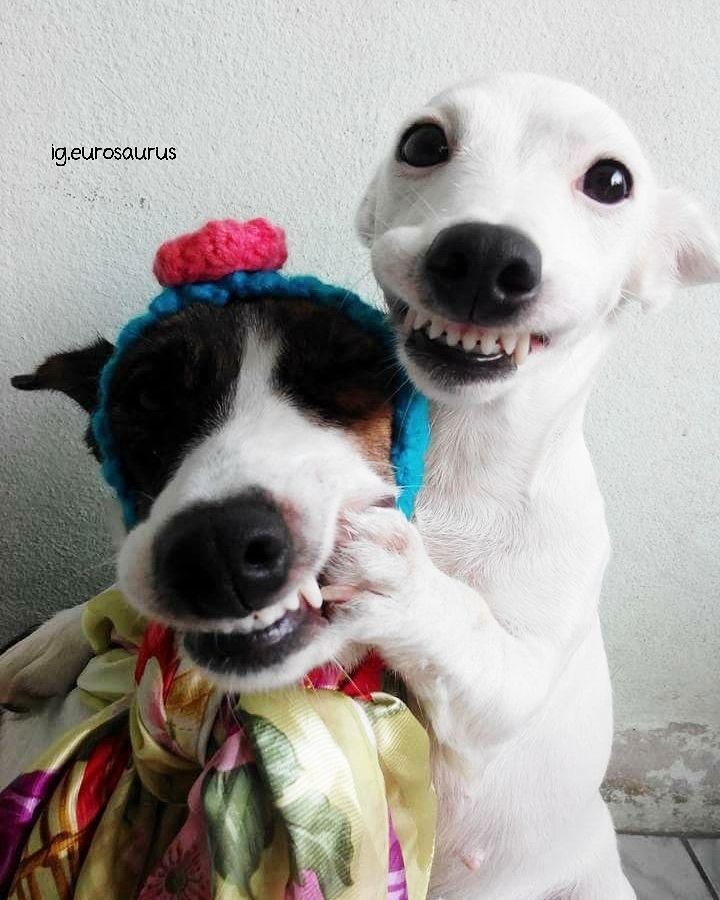 Despite this, her smile has the power to bring energy to everyone.
Especially the three other dogs she lives with.
Like here, with her and her sister being queens.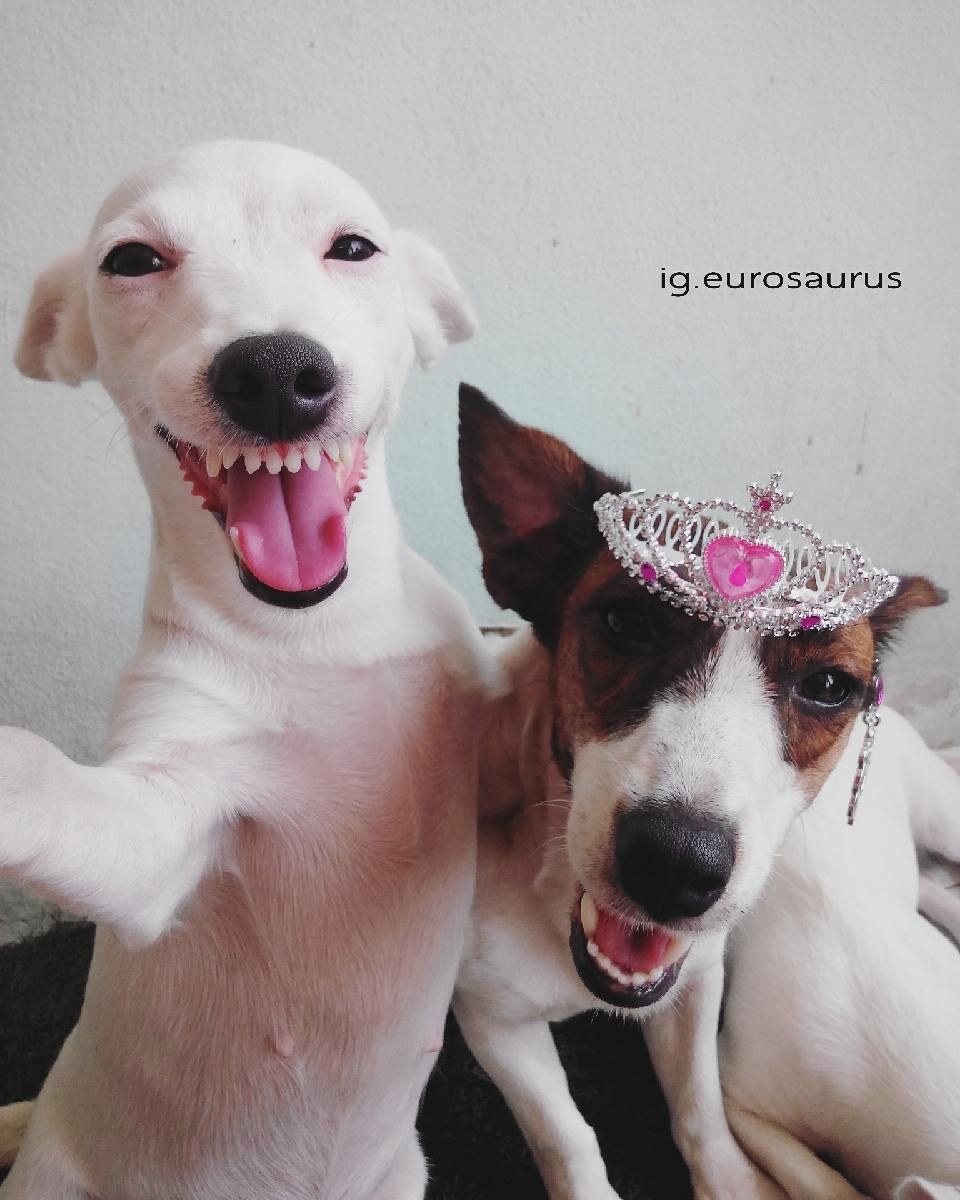 Jiawiphat said that Euro always makes her happy, "even though she gets in trouble a lot."
But that doesn't seem to put off Euro's fans.