Trump and Japan's Prime Minister Shinzo Abe spent the first day of Trump's visit celebrating their friendship and making their "alliance even greater."
And playing golf.
On Trump's second day in Japan, he and Abe enjoyed a little session of feeding carp at Akasaka Palace in Tokyo, before their working lunch.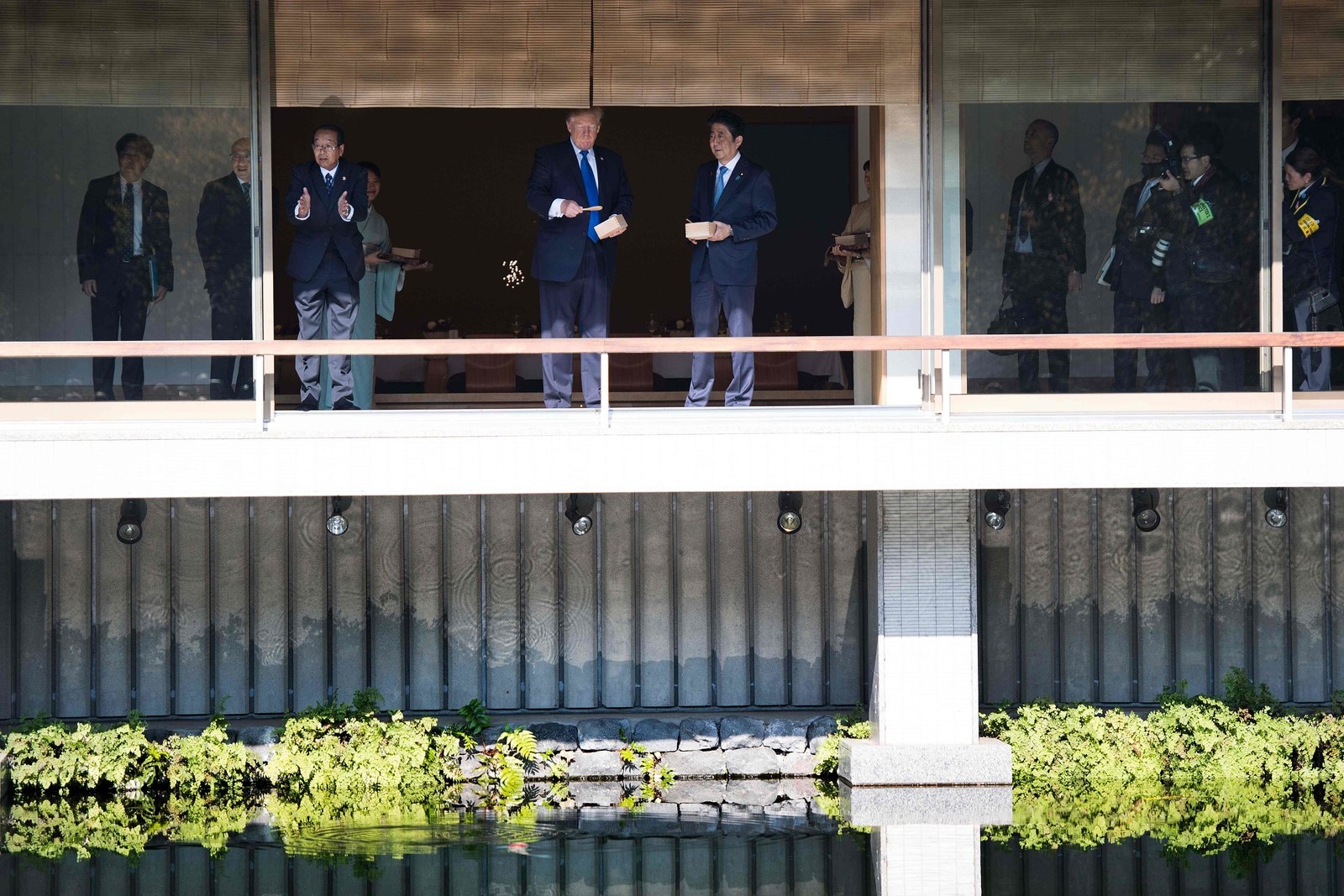 Carp feeding is a decades-long tradition for world leaders to experience at the palace.
Towards the end of their feeding session, a photographer snapped a picture of Trump dumping all the remaining food into the pond.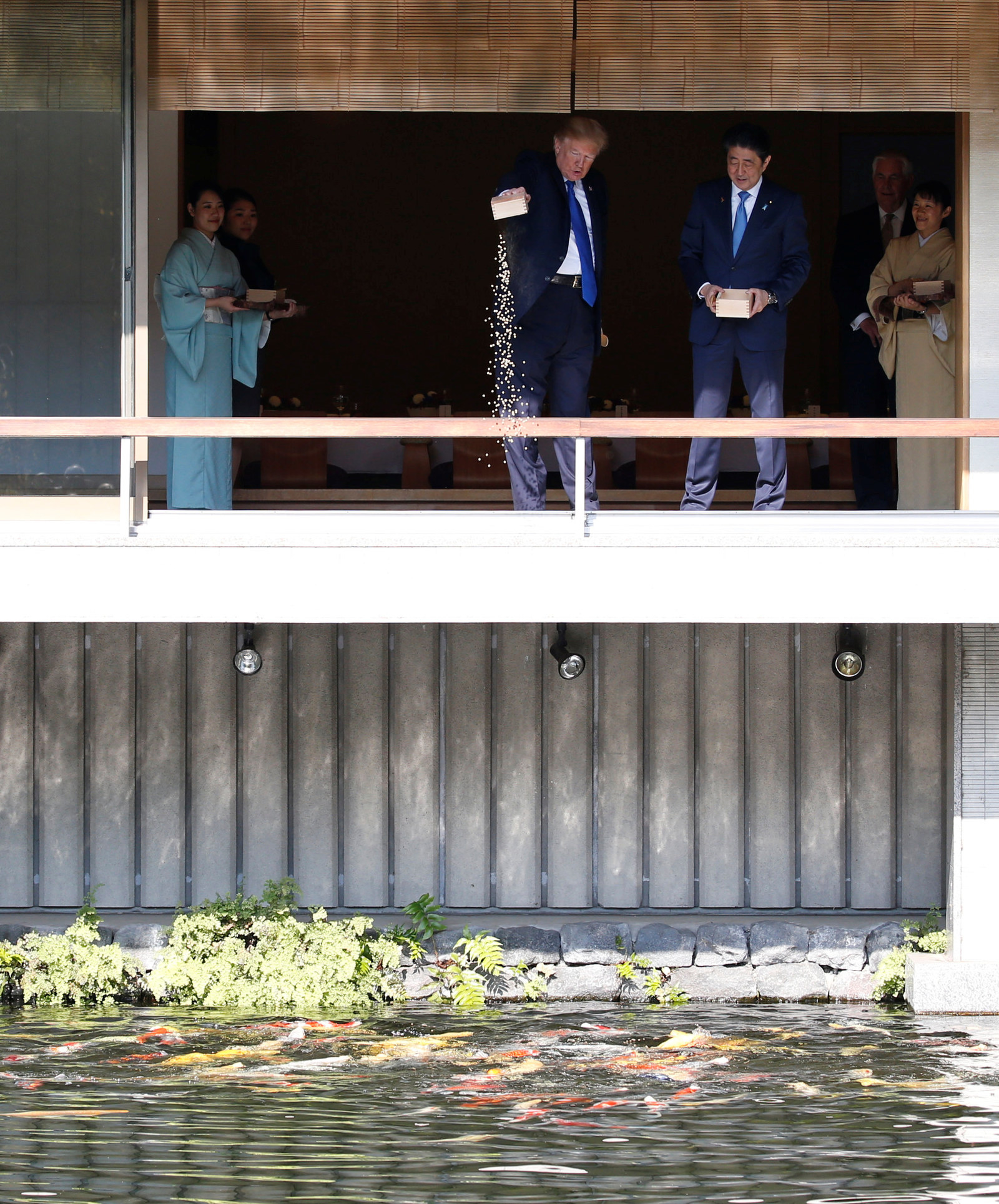 Which of course went viral.
It should be noted, though, that Trump was only following Abe's lead.
Unfortunately, that didn't stop Japanese Twitter users from thinking the photo was hilarious.
Some thought they could tell what kind of a person Trump is from the way he fed the fish.
Others thought that the photo was destined to "grow into an incredible meme."
...and they were right.
However, a lot of people were sympathetic to Trump; some said they have hard time understanding why feeding carp is entertaining.