A Viral Otter Now Has Its Own Mascot That Is Also Incredibly Viral
Meet Chi-tan☆ again!
This is Chi-tan☆ — she is a baby Asian small-clawed otter from Akihabara, Japan.
She serves as the sightseeing ambassador for Susaki, Kochi, and is also an active YouTuber.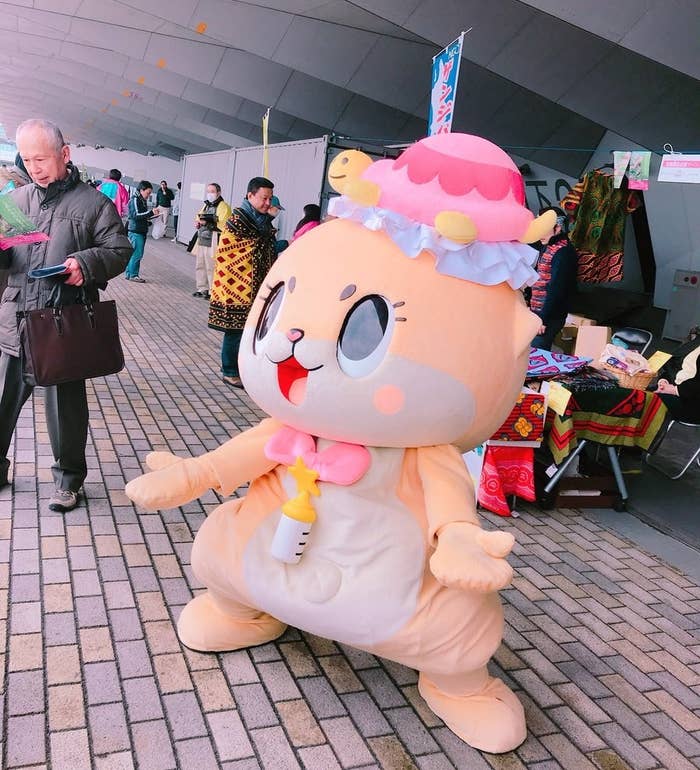 She is actually based of real life otter Chi-tan☆ who went super viral thanks to her adorable videos. So many people wanted to meet her that they made a mascot.
And so Chi-tan☆, the otter mascot, was born.
Chi-tan☆ posts videos of herself playing with locals.
People also send her sports equipment as gifts, which she makes videos with. These videos have gone super viral both in Japan and around the world.
Chi-tan☆ has also become a meme!
Chi-tan☆ told BuzzFeed News that otters have a lot of energy, so she's just trying to burn it off with exercise.