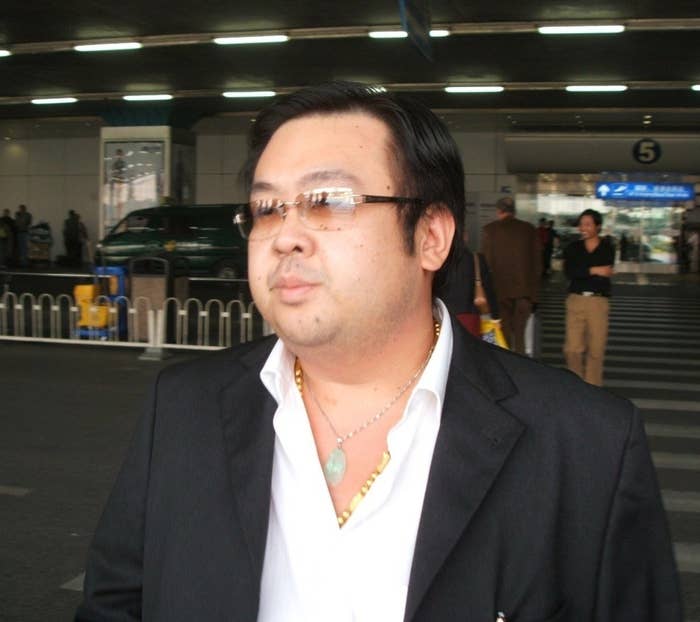 TOKYO — A 2012 book drawing on extensive emails and interviews with North Korean leader Kim Jong Un's brother, who was assassinated this week in Malaysia, sheds light on his critical views of the North Korean political system and his own family's right to rule.
Journalist Yoji Gomi published the book after conducting hours of interviews and exchanging 150 emails with Kim Jong Nam. The two held wide-ranging conversations touching on everything from dynastic succession in North Korea to Kim Jong Nam's life as an exile under constant surveillance.
Malaysian authorities have detained several suspects in connection with Kim's mysterious death on Monday. Police said in a statement that the investigation is ongoing and that they are trying to determine the cause of death.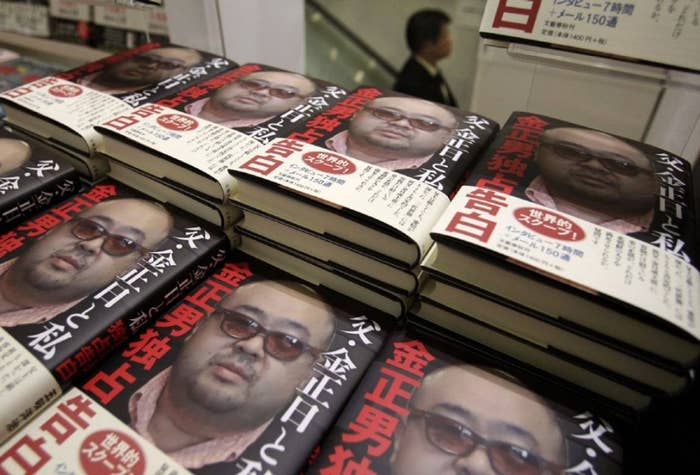 In the book, Kim, who was once regarded as a likely successor to his father, the late North Korean leader Kim Jong Il, denied that he ever wanted to take the top post and strongly criticized the tradition of dynastic succession in North Korea.

"In this world, if you are a person with normal thoughts, you can't follow hereditary [succession] for three generations," he said, according to the book. "It's very doubtful that a young hereditary successor who only was taught for two years could possibly take over ... absolute authority."
He added that he was "worried" about how much his brother, who "resembles Grandfather [Kim Il Sung] only in appearance," could satisfy the citizens.
Kim Jong Un took power in North Korea after his father's death, before he had celebrated his 30th birthday. The power of the ruling Kim family's bloodline is key to North Korean political dogma, and the reclusive country is the only communist state in the world to have been ruled by three generations of the same family.
In the book, Kim Jong Nam repeatedly claimed his father did not favor hereditary succession, and added that his father was dragged down by people around him who would "flatter" Kim Jong Il only for the sake of protecting themselves.
Most foreign observers agree that Kim Jong Nam fell out with his clan in 2001, when he was caught trying to enter Japan on a forged Dominican Republic passport. He later told immigration officials he was there to visit Tokyo Disneyland. According to the book, he said his father's love for him "has not changed" despite the embarrassing incident.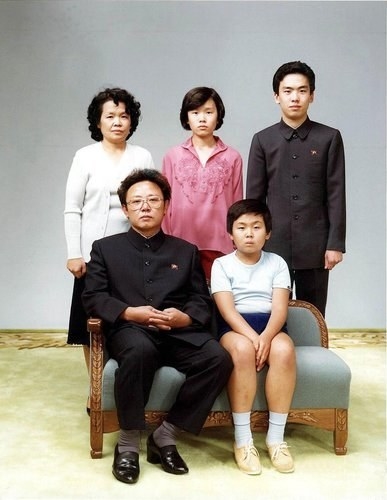 But the incident apparently ended any possibility of him succeeding his father, and Kim spent much of his time abroad until his death. Kim claimed to Yoji Gomi that he never wanted to rule North Korea — he said he "did not have the confidence" for the position and criticized the tradition of dynastic rule.
North Korea is heavily dependent on China, its last major political and economic ally. Several rounds of UN- and US-led sanctions targeting the country's banned nuclear and ballistic missile programs have cut Pyongyang off from the global economy.
Kim Jong Nam, who had lived in Macau, told Gomi that "reform and open-door policies are crucial in order to achieve economic development." That viewpoint is considered controversial in North Korea, whose official philosophy of economic development is underpinned by the principle of juche, or self-reliance.
He added that his father's nuclear and ballistic missile tests had caused "anxiety" to the international community.
Gomi, a well-known Japanese journalist, first met Kim Jong Nam at an airport in Beijing in 2004. The two began to exchange emails in Korean and kept in touch for the next seven years. According to Gomi, Kim knew those email exchanges would eventually be revealed to the public — but he asked Gomi to wait until things settled down in North Korea after his father's death before publishing.
Gomi, who said he set out to convey a holistic portrait of Kim, described him as a talented social critic with a tendency toward wry humor to take the edge off the pain he felt from being exiled. Asked about Kim Jong Nam's apparent assassination, Gomi told Mainichi Shimbun that Kim's "friendly personality" could have revealed his "lack of cautiousness."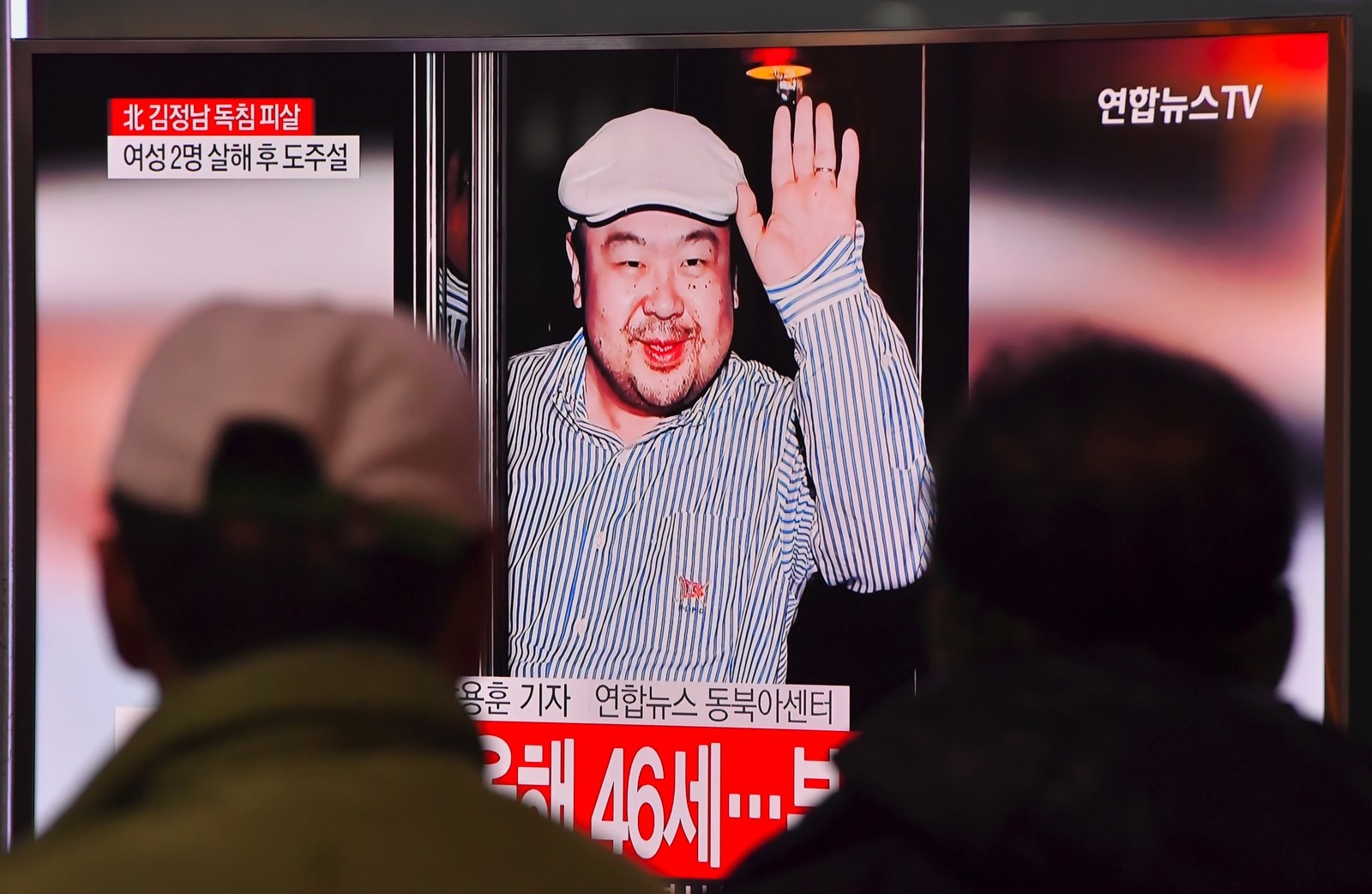 Kim told Gomi he cherished his studies in Geneva, which he undertook at his father's request to prepare himself to become a North Korean leader. He said he enjoyed meeting students from all over the world and kept in touch with them through Facebook. According to Gomi, it also endeared him to "free society and capitalism," laying the groundwork for the friction to come between him and his father.
In one of Kim's emails, he said that he felt "lonelier" coming back to North Korea from Geneva.

Kim would often start emails to Gomi by talking about the weather and close with the phrase "have a nice day!" As they kept writing, Kim gradually opened up to Gomi, adding smiley faces to his emails and bantering about Japanese cuisine.
He would joke with Gomi about being tailed by the Japanese media and once told a story about his failed attempt to get a tattoo of a tiger. He said he stopped midway through because he "couldn't bear the pain."
Perhaps diplomatically, Kim heaped praise on his younger brother during a seven-hour-long interview with Gomi in Macau in January 2011.
"I am saying this from my heart. I want to believe that my brother is a person who is broad-minded and understands my true heart," he said. "If he misunderstands these words or holds any bad feelings, that would mean that he's not broad-minded and that would be sad."