This is what KFC in Japan looks like on Christmas Eve.
Perhaps it's because Colonel Sanders resembles Santa Claus. Perhaps it's because people realized fried chicken actually tastes better than roasted chicken. Or perhaps it's because KFC had an amazing marketing strategy, as explained here.
But in Japan, it's a tradition for people to celebrate Christmas with Kentucky Fried Chicken.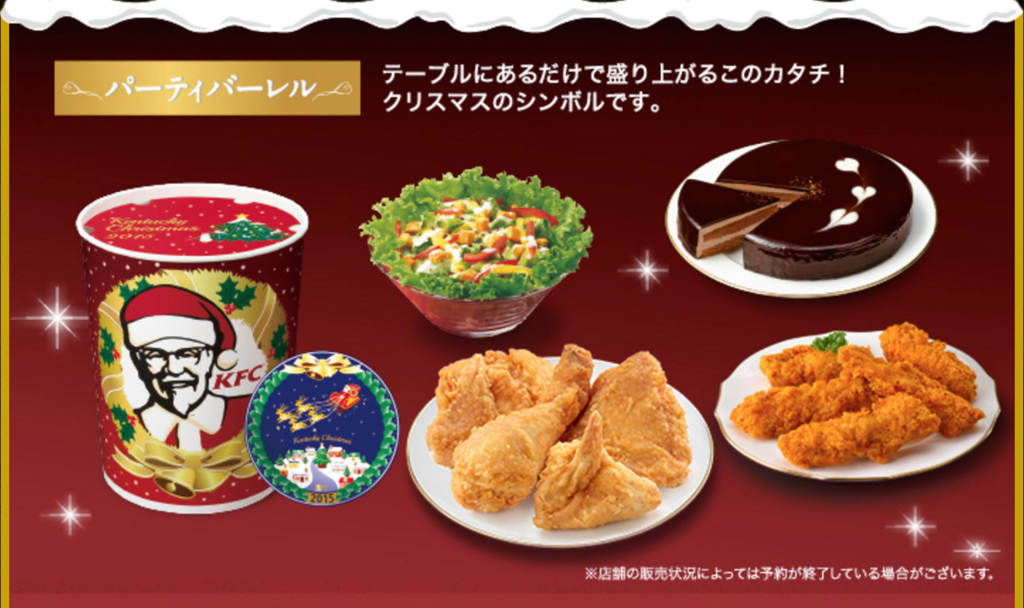 Some make reservations as early as October to celebrate Christmas with KFC's Christmas party bucket.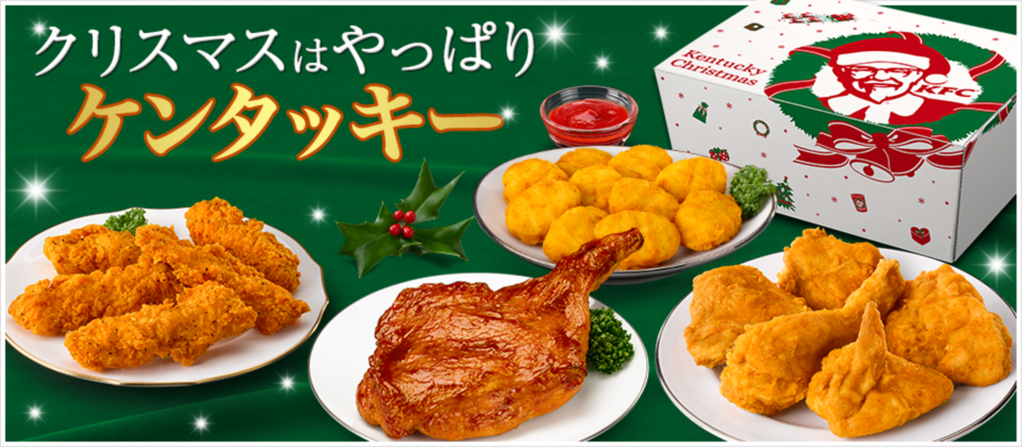 Colonel Sanders starts dressing up as Santa in December
KFC even has CHOCOLATE CAKE on Christmas.
Fancy a KFC sparkling wine? They got that too.
People LOVE eating KFC with sushi.
Merry Christmas, Sanders Claus🎅