A16-year-old from Japan has gone viral after spotting her doppelgänger in a museum in Taiwan.
Yuki told BuzzFeed News that the picture was taken at the National Palace Museum in Taipei City, during a school trip to Taiwan.
"Before I had seen it, my friend had a look. She called me over, so I was like, 'What is it?' Then I saw that picture," she said. "It looked so much like me that even I was convinced!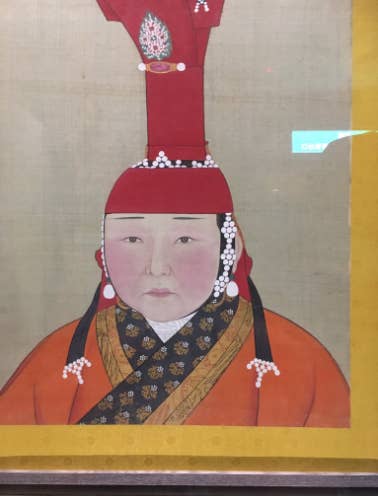 As well as being retweeted over 60,000 times, the tweet prompted other Twitter users to mashup Yuki and the print.
She was even featured on local news.
Despite obviously finding the encounter funny, Yuki said she overwhelmed by the response to the photo, which has been covered by news sites around the world.
"I didn't think it would go this far."