A teen from Japan has gained tens of thousands of followers after he created an account translating Donald Trump's tweets into Japanese.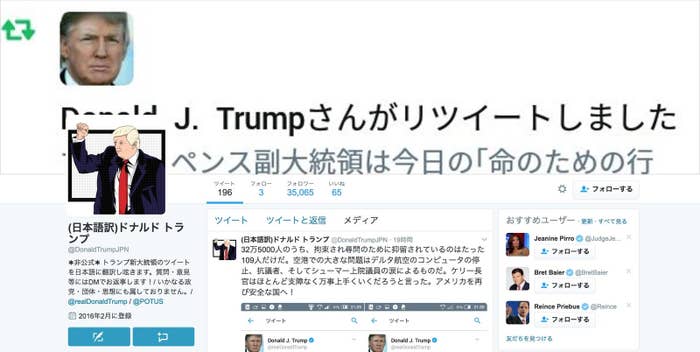 @DonaldTrumpJPN has been tweeting since November, translating the US President's tweets into Japanese and providing context too.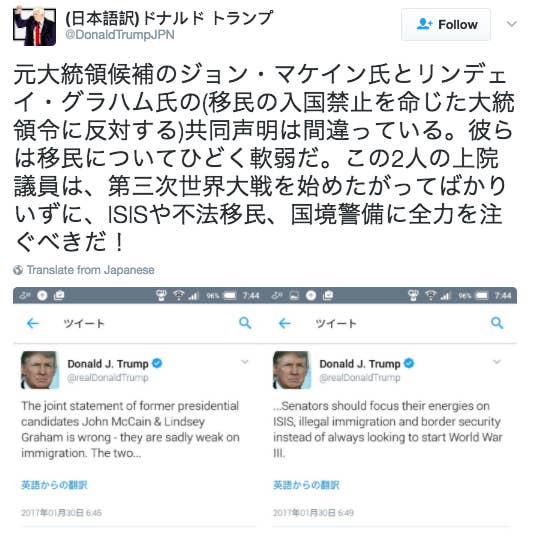 Aside from tweets, it summarizes words and terms frequently used by President Trump on Twitter.
The creator of the account, a 17-year-old high-school student who asked to be referred to as "Mr K.T", told BuzzFeed News he made the account to help improve his English.
He now tweets several times a day from the account.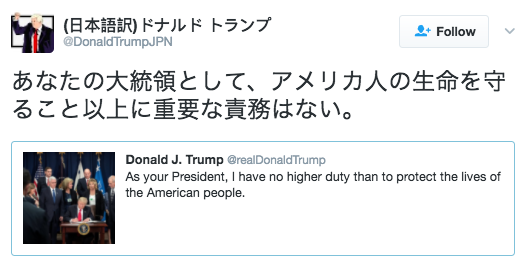 The student said he finds it difficult to balance the tone and language of the translations, often changing his choice of language depending on whether Trump is talking about a friend or an enemy.
"What I do is to write the text multiple times and pick the one that feels like the best fit. Also, I have to be careful with 'wording' not to sound politically biased" he said. "When it's a statement directed to the American people, I use polite words, but when it's addressed to political enemies, I choose more aggressive terms to my translations. This raises a little of criticism sometimes, but I always take the content into account and try to use the most suitable expressions."
When he gets stuck on a phrase or concept, he asks friends and family for assistance.

Thankfully, the Twitter account has helped Mr K.T with his English.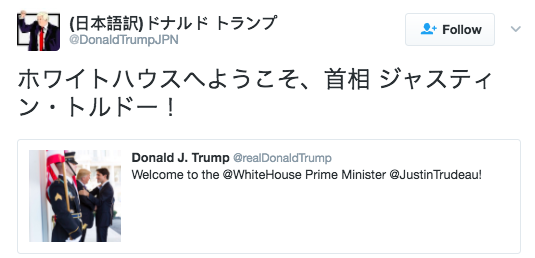 "It's been very good, because I can get to learn many kinds of expressions," he said. "Besides, I acquired some knowledge in politics, and managed to listen to the voice of many Japanese people. It motivates me whenever someone says, 'Thank you very much!'"