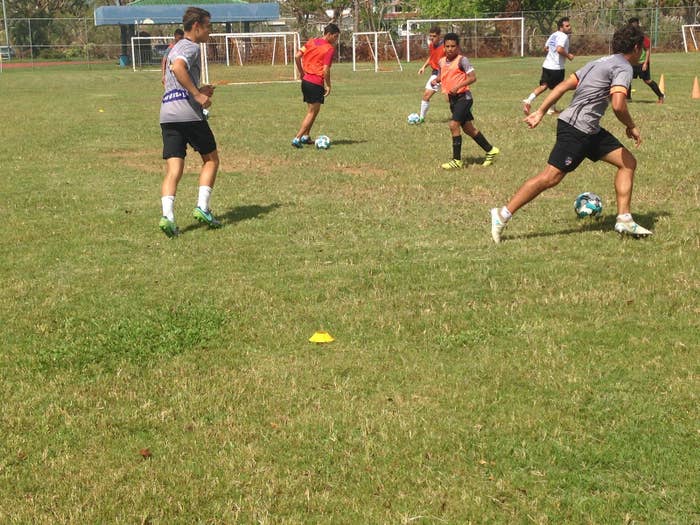 SAN JUAN — Hurricane María blasted through Puerto Rico some 16 days ago, leaving misery and death in its wake and the destruction of homes, schools, and other buildings across the Caribbean.
In San Juan, another type of facility that holds the fabric of the nation together — footballing fields and stadiums — received heavy damage. The professional team of Puerto Rico, the Puerto Rico FC, will play most if not all of its remaining games outside Puerto Rico after the Juan Ramón Loubriel Stadium's lights were left inoperable.
And local, semi-pro teams have made all efforts to clean their fields and get them ready to bring a critical element of normalcy back: getting their juvenile teams back into practice.
Global Premier Soccer Puerto Rico (GPS), the current champion of the semi-pro local Puerto Rico Soccer League, was one of the first teams to open its doors 5 days after María made landfall on Sept. 20. GPS, one of the biggest clubs at the development level, with over 1,000 children and teens on different campuses around the territory, began to hold practices on a special afternoon schedule.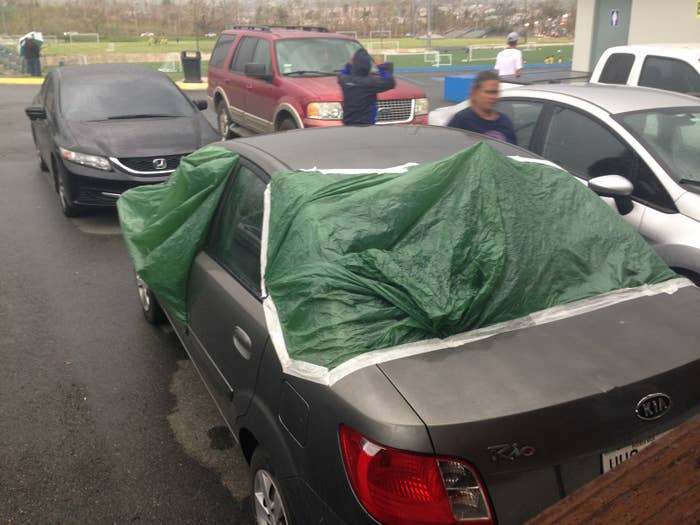 "Thank God we had temporary damages which we managed to solve with the help of parents and the staff. We called our players to practice after many parents wanted their kids to get out of their houses and do something different," Héctor Solá, the vice-president of GPS Puerto Rico, to BuzzFeed News during a visit to a practice.
"What we went through is something that affects kids a lot more," he said, adding that for children and teens, "Puerto Rico has to return to the 'new' normal as quickly as possible. It's going to be a long time before we go back to the way things were."
The under-17 category was practicing last Thursday — with limited attendance — as some kids, mostly from private school, were already back in classes. Around 15 to 20 children and teens where practicing in the Guaynabo neighborhood's campus.
Many others failed to show up because they where sent away to the United States by their parents for a couple of weeks — or the club has been unable to contact them.
According to Elias Llabres, one of the coaches of GPS Puerto Rico, around 140 of the 370 players that go to the Guaynabo campus have been attending practices since they re-opened their doors.
"We're worried about those that have yet to come back, hoping that they are okay," said Solá. "We have members that come from afar and we want to help them if they need help. We have tried to get in contact with those that haven't come back to know if they are okay and to offer our help."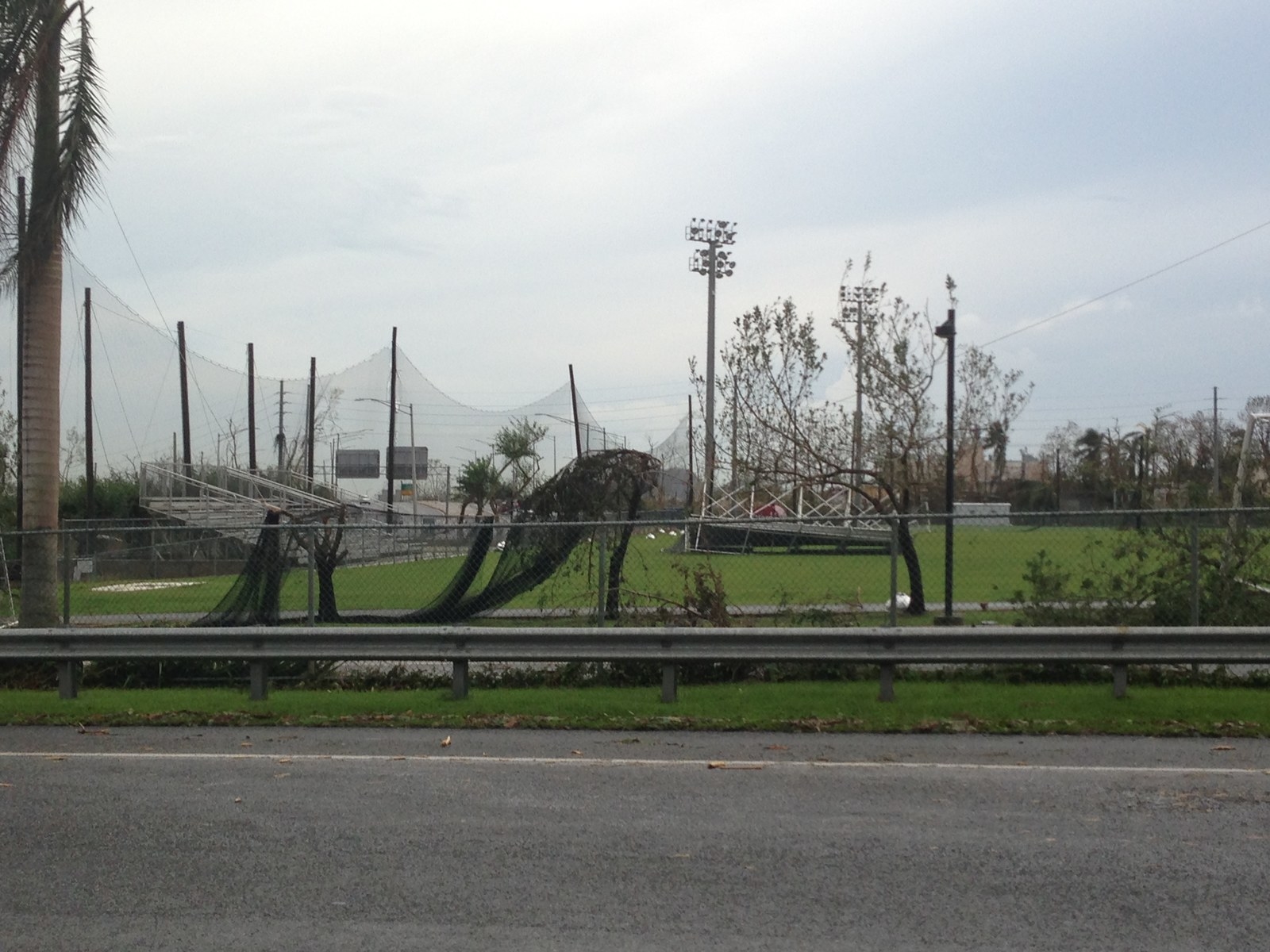 Camila Rolón Sandín, 13, has been attending practices. She plays with the under-15 squad club, and is part of the scholarship program of GPS. According to her mother, Jacqueline Sandin, going to practices has been cathartic and positive for her daughter.
"Inside the pitch they don't talk about María. They talk football," Jacqueline Sandin told BuzzFeed News
GPS Puerto Rico hopes to open their Mayaguez and Dorado campuses starting this next Monday.

Next door, in the city of Bayamón, where most of the top level football facilities are, the Bayamón FC began practices on Oct. 2.
The Bayamón Soccer Complex 1 and 2 received lots of damage, particularly the second, where the field turf got ripped out by falling beams of the safety netting that collapsed onto the field.
On a visit Thursday, about 60 children and teens were practicing on the turf pitch and some in one of the three field pitches. Even with a thunderstorm overhead, the rain did little to stop the joy apparent on the kids and parents faces. The club has about 500 active players in their different rosters from far away places as Mayaguez, Arecibo, Caguas, and Rio Grande, and communication and transportation has been a problem as authorities struggle to clear roads and get cell phone reception back.
The Bayamón FC coaches spent the last week and a half working to clean the Soccer Complex 1 to allow to begin practices on a shortened schedule every day of the week.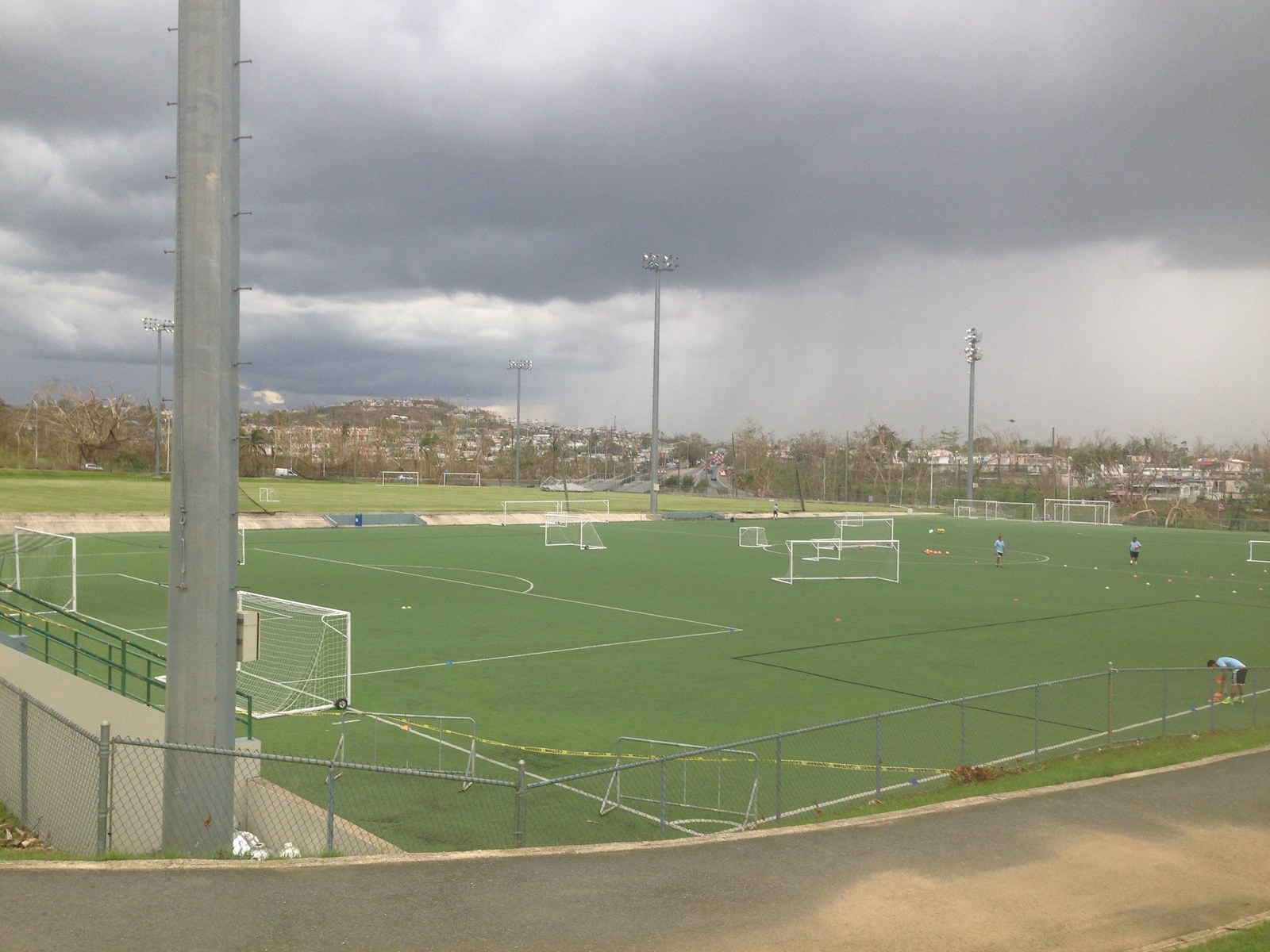 "We're still cleaning up crystals since more than 80 of the field lights fell, and we had a lot of crystals in the turf pitch which we have cleaned up," said Alberto Santiago, president of the Bayamón FC and member of the Executive Committee of the Puerto Rican Football Federation. He said they're now using a vacuum cleaner.
"Kids need to return to their routines as soon as possible, and to use sport, in this case football, our players have been called to come for entertainment with us," said Santiago. "So that they can use us to clear their minds from what we have had to live through as a community in the last two weeks and run and play."
In the neighborhood of Reparto Metropolitano, nearby the Hato Rey Medical Center, the Metropolitan Football Academy is opened for business. Even though only 10 of their children and teens, from a roster of around 500, have shown up, the president and head coach of the club, Jorge Silvetti, is optimistic.

Silvetti has offered his facilities for other clubs to use that may not have been as fortunate as his. Both FEMA and FIFA have said that they will be helping out clubs affected by María.

CD Barbosa had their entire facility go underwater when Maria's storm surge flooded the Ocean Park beach neighborhood. Others, like Mirabelli Soccer Academy, not only had their facilities affected by both Hurricanes Irma and María, but also lost thousands of dollars in brand new uniforms.