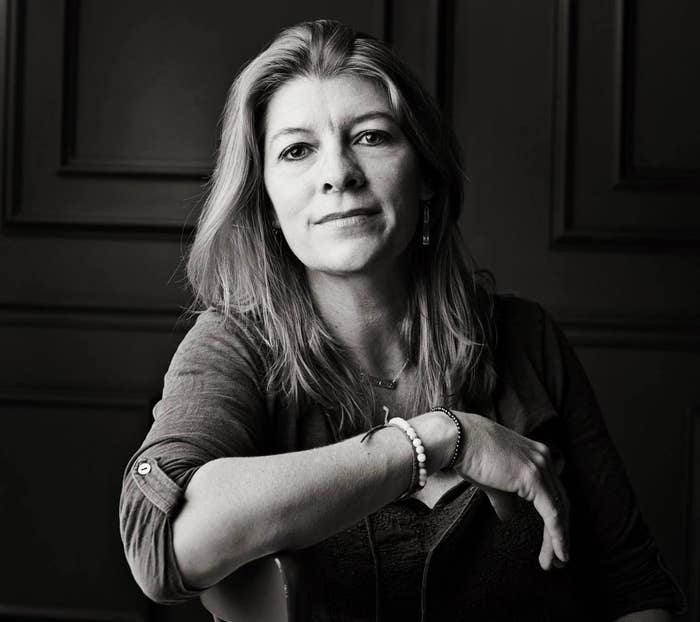 You may not know her name, but filmmaker Skye Borgman is behind some of the best true crime documentaries of the past five years. Three of them were released in 2022 — and all earned a spot on my best-of-the-year roundup. Without exception, they are jaw-droppers.
Her most well-known film to date is 2017's Abducted in Plain Sight, about a girl who was kidnapped — twice — by a family "friend." (Borgman was a consulting producer on Peacock's recent nine-part docudrama about the case, A Friend of the Family.) Her credits also include Girl in the Picture, another gripping kidnapping story; 2021's Dead Asleep (about a man who claimed to be sleepwalking when he killed his roommate, stabbing her 25 times); and, last year, two three-part docuseries: I Just Killed My Dad (which reveals the shocking events that led a 17-year-old to fatally shoot his father) and Sins of Our Mother (about Lori Vallow, the alleged "Doomsday Mom" who is facing trial this spring for the killings of her two children).
After seeing Borgman's name so often in the credits of these fascinating films, I reached out to find out what drives her to tell these stories and how she persuades people to open up about the darkest details of their lives.
What is it about true crime that appeals to you as a director and filmmaker?

Skye Borgman: I am fascinated by the human condition, and the films I make examine humanity in its full spectrum. I like the different layers of crime and looking at what drives people to do what they do. Unravelling the shades of grey and telling stories that are jaw dropping, nuanced, and unexpected is really appealing to me.
Three of your films — Abducted in Plain Sight, Girl in the Picture, and I Just Killed My Dad — center on the kidnapping of a child. What draws you to these types of cases?
SB: The innocence of children and the different ways that adults can exploit them is astounding to me. With these three films I was completely confused about how these kidnappings could happen and I really wanted to find some pathway to an explanation. These films also point to horrible systemic failures and I hope that by bringing these stories to light, change can happen.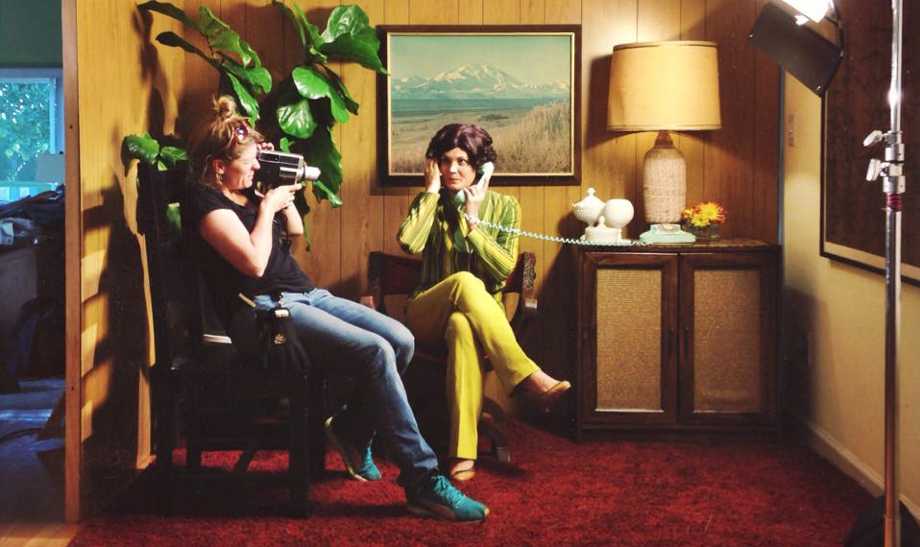 Similarly, you've said in interviews that you had potentially hours of additional footage you could've included about Bob Berchtold in Abducted in Plain Sight, but you decided to center the story on the Broberg family. It seemed like people were begging you for a sequel and that it was something you'd consider if you had the funding. How (if at all) has the recent Peacock docudrama A Friend of the Family (and Jan Broberg's corresponding Peacock documentary) affected your plans?
SB: I feel that Abducted in Plain Sight was a complete story and captured so much of what the Broberg family was going through in the 1970s. The Peacock documentary is entirely different and focuses more on Jan's continued healing journey and her desire to educate people. I was a consulting producer on A Friend of the Family and shared the mountain of documentation that we had collected for Abducted. I had court transcripts, police reports, more audio recordings — there was a lot there. So the creators were able to write really complete and complex characters. The series is a good vehicle to show Berchtold as a living person. The fact that it is scripted gives the audience the opportunity to see Berchtold manipulate an entire family.
Abducted in Plain Sight was a roller coaster ride — and I wanted it to feel that way. I wanted the audience to feel the family didn't know what was happening — they were completely blindsided by this man. My documentary was able to show the real people, with real struggles who are brave enough to tell their story, and now the scripted series may reach audiences who may not watch documentaries. So, the telling of this story feels well explored and at this moment in time I can't see a follow-up documentary in the tea leaves, but there are a lot of stories out there with similar themes that I am developing.
In Abducted in Plain Sight, Bob Broberg frankly admits in an interview with you that he had performed a sex act on the man who went on to abuse and kidnap his daughter. What's another shocking thing you uncovered or someone said while you were interviewing them for a documentary?
SB: I'm not shocked easily, but there have been a couple of interviews that I was a little nervous about. Probably most recently was sitting down with Sandra Willett, Suzanne Sevakis's mother from Girl in the Picture. She is a complicated woman who has seen a lot in this life, and it was intriguing to sit down with her and get her perspective of what had happened with the kidnapping of her daughter.
It really is an amazing experience to interview people. Most people imagine that as soon as the cameras roll, the interviewee would close off emotionally. But the opposite is usually true. It's a moment of listening, and I don't feel that people experience being listened to that often. When Bob Broberg shared his experience, I really think it was cathartic for him. He had never shared the specific details with his family until after that interview — at least that's what he told us.
Your credits for 2022 include a full-length documentary (Girl in the Picture), two three-part docuseries (I Just Killed My Dad and Sins of Our Mother), and two episodes of the latest season of Unsolved Mysteries. Are you working on other true crime projects?
SB: It has been a busy couple of years. I have a four-part documentary series that will be coming out on Discovery+ next year called The Truth About Jim, which, on the surface, is about a family who has suspicions that a family member might have been a serial killer, but it's really about generational trauma. I also have some projects with Netflix that will be going into production in early 2023.

Don't forget to subscribe to our true crime newsletter, Suspicious Circumstances, to get true crime deep dives delivered straight to your inbox every week. Sign up here.