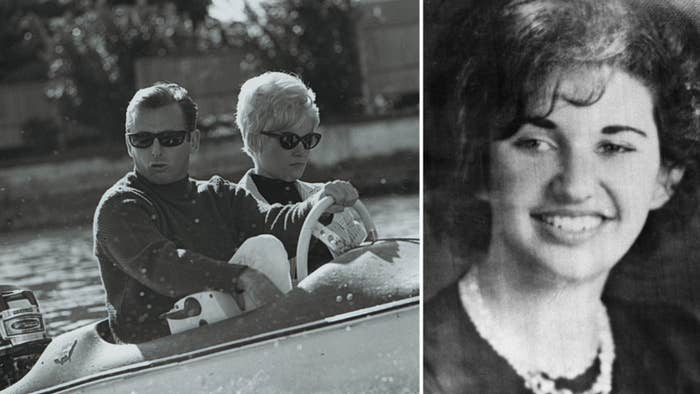 In the 1950s and '60s, television news began providing unprecedented real-time coverage of crimes, police investigations, pursuits, captures, convictions, and beyond. This month, two new docuseries are reexamining some of those early true crime celebrities — and though very different stories, each shows that the breathless media coverage of the era came at the expense of the women involved.
Murf the Surf (streaming on MGM+) at first seems like a lighthearted romp about Jack Murphy, a 1960s-era surf champion turned celebrated jewel thief — until it delves into his murder conviction in the grisly killings of two women in Miami.
In much of the original coverage, Murf's victims were a footnote in the romanticized portrayal of his life and crimes. Director R.J. Cutler told me he wanted to change that in his new series.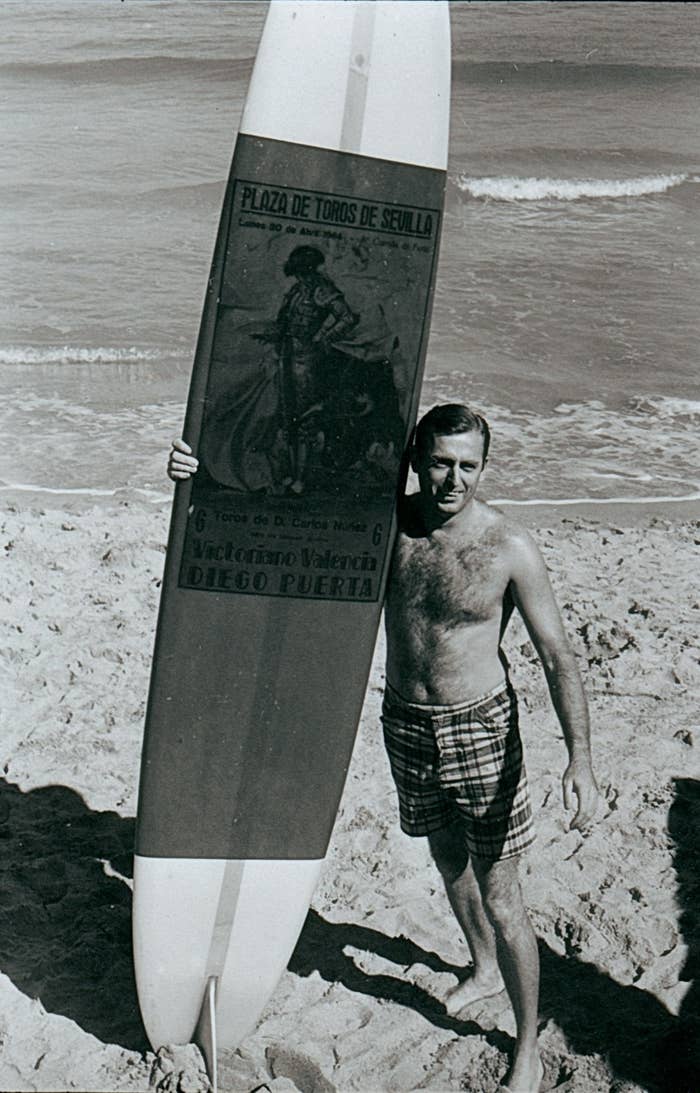 Cutler said he was first drawn to Murphy's story by his New York Times obituary, which describes him as a "tanned, roguish, party-loving beach boy from Miami" celebrated for "pulling off the biggest jewel heist in New York City history." Among other gems, Murf and his crew stole the famous Star of India sapphire from the American Museum of Natural History.
"Murphy is truly the first true crime American television superstar," Cutler said. "He became an outlaw and popular public figure, and his name was in the news every day and the cops couldn't pin the crime on him" — even though he was carrying the golf ball–sized sapphire around in his pocket.
It wasn't until nearly 20 paragraphs into the obituary that his murder conviction was mentioned, without saying how his victims, Terry Rae Frank and Annelie Mohn, died. In fact, he and his partner Jack Griffith bludgeoned the women with an oar, slashed open their stomachs, shot Mohn, wrapped wires around their necks attached to concrete blocks, and tossed them overboard. Frank was still alive when she was dumped in the Florida waterway called Whiskey Creek.
Even though he received two life sentences plus 20 years, the charismatic con artist stayed in the spotlight. Saying he'd found God in prison, Murf became an evangelist, was championed by the likes of Pat Robertson, and was paroled after just 20 years. Before his death in 2020, he had a flourishing career as a minister and motivational speaker, the unreliable narrator of his own story for a captive, gullible audience.
"We aim in the series to treat the stories — particularly the stories of Annelie Mohn and Terry Rae — differently than the media, by and large, treated them during the time of their gruesome, inhuman murders," Cutler said about Murf the Surf. "I tend not to love the phrase 'blame it on the media,' as a monolithic media is a complex construct. But certainly the culture celebrates people like Jack, and the culture tends to revictimize the victims of men like him."
Meanwhile, Showtime's The 12th Victim tells the story of the 1958 killing spree of 19-year-old Charles Starkweather with his 14-year-old girlfriend, Caril Ann Fugate, that left 10 people dead across Nebraska and Wyoming. In spite of her age and her insistence that she was an unwilling accomplice to her boyfriend's crimes, Fugate was portrayed as a bloodthirsty femme fatale by police, and news stories compared the couple to Bonnie and Clyde. The Showtime documentary, inspired by a 2014 book by Linda M. Battisti and John Stevens Berry, instead presents her as a victim herself, hence the title.
I asked 12th Victim director Nicola B. Marsh why she thinks people believe — or want to believe — that Fugate is guilty. "I think generally speaking, when something conforms to a preexisting stereotype, it is more easy to believe, because you have a prism and a prototype, a shape to put it into," Marsh said.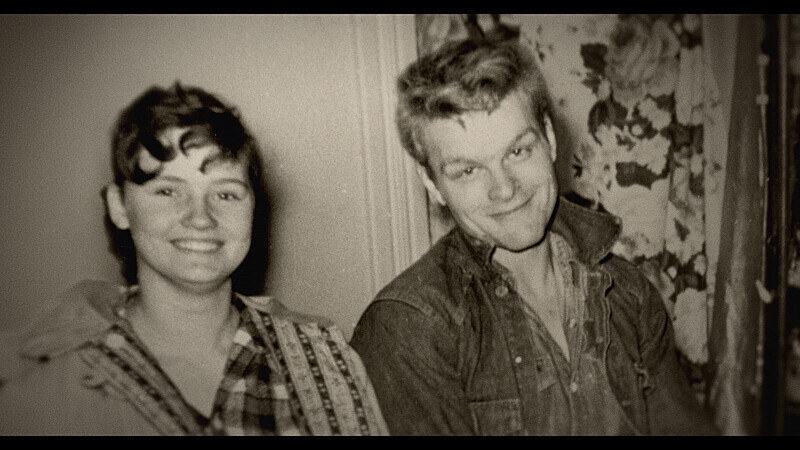 Starkweather didn't have Murf's panache, but the Nebraska teen did style himself like James Dean — pompadour haircut, popped collar, motorcycle leather jacket, and a cigarette dangling out of his mouth. Bruce Springsteen's 1982 song "Nebraska" recounts the crimes from Starkweather's point of view, and his killing spree with Fugate became the inspiration for the films Badlands and Natural Born Killers, among others.
Starkweather's first victim was a gas station attendant who refused to let him pay for a stuffed animal (a gift to Fugate) on credit. Two months later, he murdered Fugate's mother, stepfather, and 2-year-old half sister. Their bodies were found behind their house, where Fugate and Starkweather had been staying for six days after he killed them.
Fugate insisted she didn't know they were dead while they were staying at the home. "I was terrified and did whatever he wanted me to, as he told me his gang had my family held hostage and they would be murdered if I didn't do what he said," she wrote in applying for a pardon in 2017.
Seven more people were killed while Starkweather and Fugate were on the run after fleeing her family's house: a farmer, a teenage couple who'd stopped to help them when their car got stuck, a prominent, wealthy Lincoln couple and their maid, and a man on a business trip who was sleeping in his car. Starkweather stole the car but got stuck. When a sheriff's deputy happened to pass by and stop, Fugate jumped out of the car and ran toward him, identifying Starkweather and yelling, "He's going to kill me! He's crazy!" Starkweather surrendered after a police chase and confessed to all the murders but changed his story repeatedly, eventually implicating Fugate in some of the killings. (Starkweather was executed in June 1959.)
For many people, Marsh said, Fugate was like Lady Macbeth, who manipulated her husband into killing the king. At least, that's what she said police would have had to believe to justify their arrest of an obviously traumatized girl.
"The police and law enforcement were forced into this scenario where there are only two possible explanations," she said. "And one is that they're complete idiots — or she is the most Machiavellian, manipulative 14-year-old you've ever heard of. And so they obviously picked number 2. … Once you create a first impression, it's quite difficult to break what people think of somebody. It's hard to recast an image."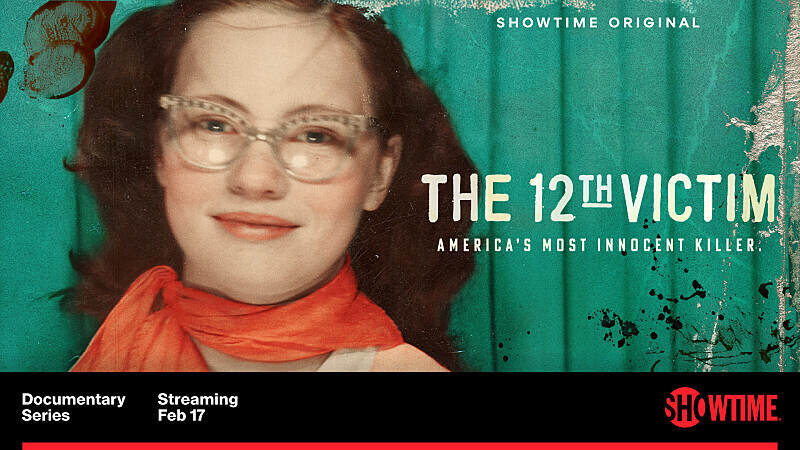 This same idea can be applied to Jack Murphy, whose murderous past was obscured by his public image as a reformed rogue. How did he do it?
"You might ask a similar question about a former recent president of the United States," Cutler said. "You know, some of these larger-than-life characters who manipulate the narrative, through the media and other tools at their disposal, in our culture are prevalent throughout American history. … What is it about us that attracts us to the snake oil salesman? Why? Do we just want everything to be fixed with a drop of snake oil? Maybe we do."
Fugate's path to redemption lacks the fortissimo and bombast of Murf's, but she was paroled after 18 years of being considered a model prisoner. She worked as a medical aide, taught Sunday School classes, and even delivered sermons herself. But she has always proclaimed her innocence. "She's spent her life quite feistily fighting and being really pissed off about [her conviction]," Marsh said admiringly.
"I think Caril deserves a pardon," Marsh said. "She was 14, and that alone should be enough to give her a pardon. Let alone all the other weird circumstantial evidence that does seem to suggest that the police were quite keen on ignoring facts and using her as a bit of scapegoat. That would be amazing if that happened in her lifetime. I think that would be really, really meaningful for her and all the people around her."
And although Fugate suffered from how the media originally told her story, even she apparently isn't immune to the grip of crime coverage. One of the most poignant scenes in The 12th Victim depicts a granddaughter of two of the victims visiting Fugate in the hospital to express her forgiveness, while a true crime show plays in the background. "It was a really intimate moment," Marsh said. "It's like life reflecting life, you know? A lot of the people who watch true crime are women because we see ourselves reflected in it, and our lived experience is to be a victim and to be compromised."
Murf the Surf premiered Feb. 5 on MGM+ (a rebrand by Amazon of the Epix streaming service). Its second episode airs Feb. 19. The 12th Victim debuts on Showtime on Feb. 17.

Don't forget to subscribe to our true crime newsletter, Suspicious Circumstances, to get true crime deep dives delivered straight to your inbox every week. Sign up here.