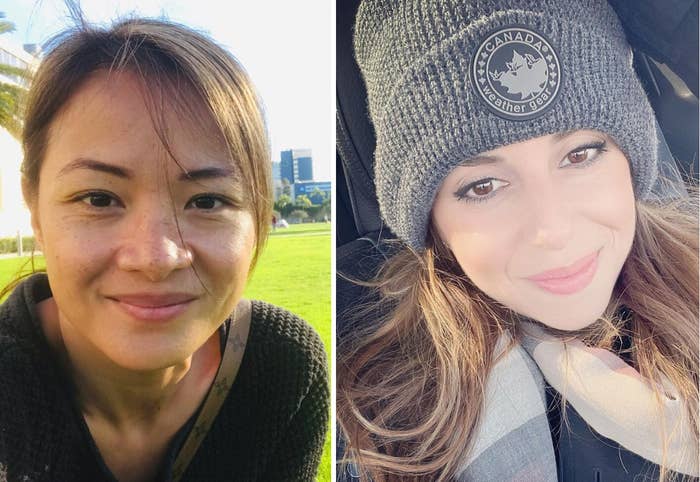 In Taylor Swift's "No Body, No Crime," her 2020 vigilante song with Haim, the narrator suspects her friend is killed by her cheating husband — but can't prove it because the body is never found. Her belief that justice won't be found in court isn't unfounded: It's difficult to prosecute a murder — or even prove that someone has died — without a body.
But that is changing.
In the cases of missing people, we hear a lot about "corpus delicti," Latin for "body of the crime." Many interpret this literally: that you must have a body to prove a murder took place. In law, however, corpus delicti refers to the figurative body of essential facts that prove a crime was committed. Obviously, that's a lot easier to do with a corpse, as cause, manner, and even time of death can usually be determined. But as we're seeing in high-profile cases like those of Ana Walshe and Maya Millete, police and the courts regularly rely on a totality of circumstantial evidence to charge, prosecute, and convict a suspect for murder in "no body" cases.
"The absolute biggest reason we're seeing more 'no body' murder cases and continued success is because of these electronic trails that we leave behind," Tad DiBiase, a former federal homicide prosecutor who now studies and tracks "no body" murder cases, told BuzzFeed News. For instance, cellphones and camera surveillance can pinpoint our location, credit cards and ATMs record our spending, texts can establish relationships, and Google searches can be very revealing.
Conversely, the cessation of electronic activity can also be incriminating. "Virtually everyone has a cellphone," DiBiase said. "Now you can say with certainty and with speed" when a missing person is likely dead, "because we know instantly, 'OK, this person's cellphone is not pinging off anything. We see exactly when she sent her last text or made her last call." If credit and bank cards aren't used, DiBiase said investigators have to ask, "How could she not have any access to money? How could we not know where she is? How could she not have her cellphone and all these things?"
Even people who can't afford or choose not to use cellphones can still be tracked by their contact with other people who do, DiBiase said.
Last fall, BuzzFeed News highlighted true crime podcasts that were credited with convictions: Three of those cases — Your Own Backyard, Up and Vanished, and The Teacher's Pet — were successfully prosecuted as murders despite the bodies of the victims never being found. In fact, in October 2022, Australia passed "no body, no parole" legislation barring convicted murderers from being released on parole if they refuse to reveal the location of their victim's remains. Known as "Lyn's Law," after Lynette Dawson — the subject of The Teacher's Pet — it was enacted just months after her husband, Chris Dawson, was found guilty of killing her.
Here are some other notable ongoing and closed "no body" murder cases:
Ana Walshe: At his Jan. 18 arraignment, a prosecutor said Brian Walshe, charged with murdering his missing wife Ana, used his son's iPad to google "dismemberment and best ways to dispose of a body," "how long before a body starts to smell," and "hacksaw best tool to dismember," and "what happens when you put body parts in ammonia." Surveillance video captured him spending more than $400 on cleaning supplies at Home Depot a few days after Ana disappeared; he was seen on other surveillance footage disposing of heavy garbage bags in a nearby apartment complex. Police later found trash bags containing a hatchet, a hacksaw, towels, a protective Tyvek suit, cleaning supplies, clothes resembling those Ana was last seen wearing, and her vaccination card. Police also found a bloody, broken knife in the basement of the couple's home. Among his other internet searches, the prosecutor also said Brian googled "can you be charged with murder without a body."
Maya Millete: Larry Millete will face trial this year in San Diego for the killing of his wife, Maya, who disappeared in January 2021. Though his defense attorneys have questioned whether she was killed at all, prosecutors showed evidence that she suddenly stopped using her cellphone on the day she was last seen — and Larry's phone was turned off for 12 hours the next day, when prosecutors allege he was disposing of her body. Not only did she miss her child's birthday a few days later, but Maya left behind her wallet, government ID, and credit cards — which she never used again. In his ruling to move forward with a murder trial, the judge said, "to accept the defense theory in the case, the court would have to be convinced that Ms. Millete abandoned her life, which included three young children whom she adored, an ailing mother, siblings with whom she was incredibly close, ownership of a million-dollar home, a six-figure income from a thriving professional career, personal savings and wealth in the form of stocks, expensive purses and jewelry, extremely close relationships with friends, and her newly purchased beloved Jeep Wrangler."
Jennifer Dulos: Like Ana Walshe, Jennifer was a wealthy Connecticut mother whose husband, Fotis Dulos, was arrested and charged with her murder after she disappeared in May 2019. Police found blood in their garage and in Jennifer's car, and surveillance footage captured Fotis discarding black garbage bags that police later confirmed contained zip ties and clothing covered in Jennifer's blood. In January 2020, he killed himself while on house arrest after posting a $6 million bond.
Helle Crafts: The famous wood chipper killing of Helle Crafts by her husband, Richard, was the first murder conviction without a victim's body in Connecticut state history. Evidence showed that before Helle disappeared on Nov. 18, 1986, Richard bought a freezer and a chainsaw and rented a wood chipper and a truck; authorities believe he froze his wife's body, sawed it into pieces, and ran the remains through the wood chipper. Among piles of wood chips in various locations, police found pieces of bone and tissue, a fingernail, an envelope with Helle's name, and crowns of her teeth. The Crafts case was the subject of the very first episode of Forensic Files in 1996 and inspired a famous scene in Fargo, filmmaker Ethan Coen confirmed to HuffPost.
Evelyn Throsby Scott: Leonard Ewing Scott was the first person in the US convicted of a "no body" murder. His wife, Evelyn, was last seen at their Bel-Air, California, home in 1955. Only her dentures and glasses were found, near the backyard incinerator where a neighbor had seen Leonard stoking a fire after her disappearance. The smell from that fire was so odious that neighbors called the police to complain about it, but it wasn't until questions were raised about Leonard spending his wife's money that police began investigating her disappearance. He was convicted in 1957; decades later, after he was freed, he made a dubious confession — but her body was never found.
Marion Fye: In this case that DiBiase prosecuted, Harold D. Austin was convicted of the murder of his live-in girlfriend Marion, a mother of five who disappeared in Washington, DC, in November 2003. Like Maya Millete, she left behind her children, purse, credit card, car keys, and driver's license, and police confirmed there was no activity on her credit cards and bank accounts. They also found her blood on the underside of a mattress at her home. "Despite not having a body," DiBiase said at the time, "it was the strongest case I ever took to trial. The evidence was just so overwhelming."
As a judge in 1977 pointed out, just because a body is never found doesn't mean a crime didn't take place.
"The fact that a murderer may successfully dispose of the body of the victim does not entitle him to an acquittal," a judge wrote in rejecting an appeal by Charles Manson and his accomplices in the "no body" murder of one of their victims, his hired hand "Shorty" Shea. "That is one form of success for which society has no reward. Production of the body is not a condition precedent to the prosecution for murder."

Don't forget to subscribe to our true crime newsletter, Suspicious Circumstances, to get true crime deep dives delivered straight to your inbox every week. Sign up here.