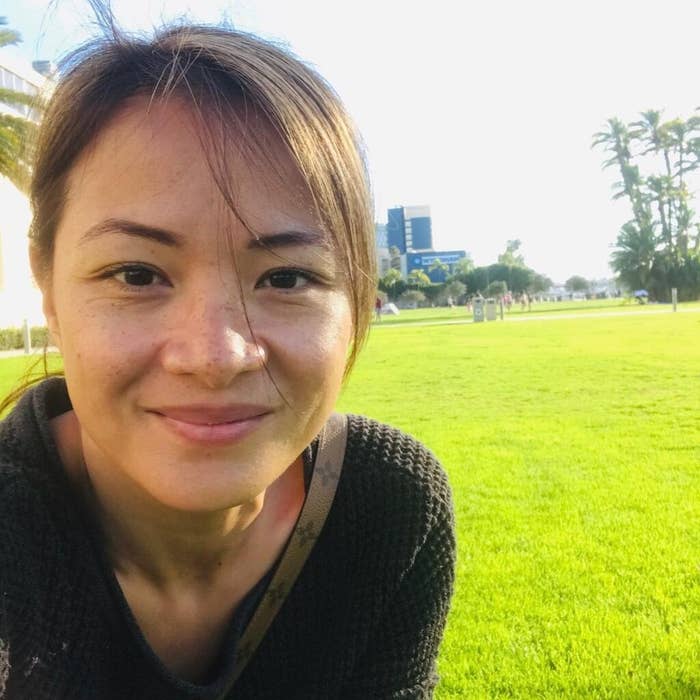 A man accused of killing his wife, who disappeared from the San Diego area in January 2021, will go on trial even though no one has ever found her body.
A judge ruled on Wednesday that there is enough evidence against Larry Millete in the alleged murder of May "Maya" Millete for the case to go to trial. Over the 10-day preliminary hearing, witnesses testified that Maya, the 39-year-old mother of three young children with Larry, 40, was planning to leave her husband — the last call recorded on her phone was to a divorce attorney, police said — while he desperately wanted her to stay. He even purchased spells online, investigators said, asking one spellcaster to "punish" her and "incapacitate her enough so she can't leave the house."
Larry was arrested and charged with murder on Oct. 19, 2021. The criminal case was halted in 2022 while Larry underwent a mental health evaluation, but proceedings resumed in September when he was found competent to stand trial. He has been held in jail without bond since his arrest.
Maya was born in the Philippines and grew up in Hawaii, where she met and married Larry Millete, according to a website created by her family. She worked as a civilian contract specialist for the US Navy in San Diego.
Prosecutors believe that Larry killed Maya in the evening of Jan. 7 and disposed of her body the next day. He was away from their Chula Vista, California, home for more than 11 hours on Jan. 8, and his phone was off from 6:45 a.m. to 6:34 p.m. He said he had taken his 4-year-old son to the beach, but according to weather reports from that day, it was foggy and cool. The couple's two daughters, a 9-year-old and a girl about to turn 11, remained at home.
Maya was last seen on surveillance footage around 4:45 p.m. on Jan. 7, walking to her house after parking on the street, Chula Vista police Detective Jesse Vicente testified on Jan. 20. The last call recorded on her phone was to a divorce attorney, at 3:48 p.m., he said, and her last known communication was at 8:15 p.m. when she shared an ad with her family on Facebook Messenger.
Vicente recounted an interview with a neighbor who saw the Milletes' young children playing outside after 10 p.m. on Jan. 7, a cold weeknight, and which the neighbor described as very unusual. At 9:57 p.m., a neighbor's security camera captured the sound of nine loud bangs, which police theorized could be gunshots. (Audio analysis, however, could not conclusively support this.) Larry owned a massive gun collection, including a Smith and Wesson .40-caliber handgun that police have been unable to locate, according to court documents.
Vicente testified that Larry's Lexus was recorded on neighbors' security cameras being repositioned and backing up to the garage early on the morning of Jan. 8. (He has claimed he was loading tangerines and trail mix.)
During the preliminary hearing, prosecutors played video from an argument between the couple that Maya apparently secretly recorded in October 2020, in which her husband seems to confront her about having an affair with a coworker. "So that's enough for you to wish death on me, all the time?" she asks her husband in the video.
Maya had a secret Instagram account that she used from September to January almost exclusively to communicate with her boyfriend, who was also married. They had broken up but still communicated up until the day she disappeared, San Diego County district attorney's office investigator Matthew Grindley testified on Monday.
Maya's sister, Maricris Drouaillet, said that Larry initially downplayed his wife's disappearance, saying she had gone "hiking" when she came to the house on Jan. 9 and that he didn't seem concerned that Maya missed their daughter's 11th birthday celebration the next day.
James Rhoades, an investigator for the district attorney, testified Jan. 24 about Larry's many attempts to cast spells on his wife, including one asking for a love spell to "bind" her to him "forever" and accusing her of becoming "very promiscuous and selfish."
The investigator noted that Lary's requests from spellcasters from September 2020 to January 2021 became increasingly desperate and "violent" in nature. Larry contacted numerous spellcasters in the hours before Maya was last seen with an "easily noticeable sense of urgency," Rhoades said.
"I'm shaking inside ready to snap," he told a spellcaster in a message sent at 3:02 p.m. on the day Maya disappeared.
Larry sent no messages to spellcasters on Jan. 8. On Jan. 9, he asked a spellcaster for all hexes to be lifted on his wife — but requested that further hexes be placed on the man he believed to be Maya's boyfriend.
A trial has been set for Sept. 14.
Subscribe to our true crime newsletter, Suspicious Circumstances for more on the Millete case and to get true crime deep dives delivered straight to your inbox every week. Sign up here.