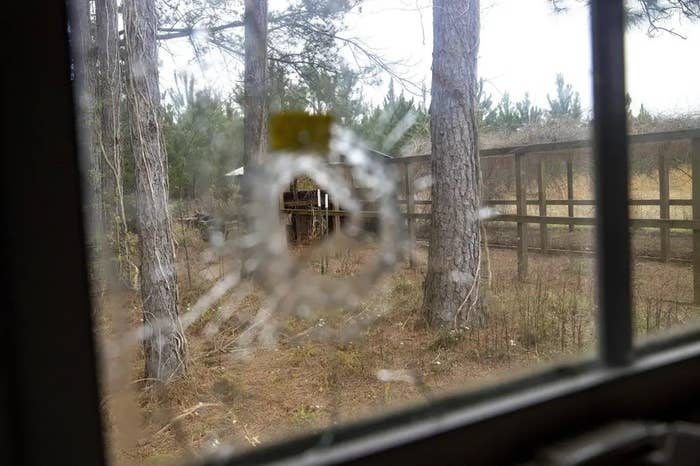 In the final days of Alex Murdaugh's trial, the judge granted a surprising request by the defense: to allow the jury to visit the crime scene, the Moselle hunting estate where Murdaugh murdered his wife and son, in order for jurors to see firsthand "how small the feed room is" where Paul Murdaugh was shot and "where the feed room is compared to Maggie's body."
"You just can't really appreciate the spatial issues without really seeing them," defense attorney Dick Harpootlian said.
An expert on jury selection and behavior told me there are benefits to jury visits to crime scenes — and risks, depending on what side you're on.
"Going to the crime scene can really help [jurors] paint a clearer picture of what they've been told and make them feel more strongly one way or the other about the arguments that they've heard," said Natalie Gordon, a professor at John Jay College of Criminal Justice and jury consultant with DOAR, a firm that advises clients on jury selection.
That was certainly the case for Murdaugh juror James McDowell. "I waited until the end to make my decision," he told Law & Crime, but "there was parts that I noticed at the Moselle property … that solidified my answer of guilty."
McDowell said he in particular had questions about testimony from prosecution experts that Paul Murdaugh's fatal wound came from a gun fired at an upward angle. After seeing the crime scene, he said it made sense: "I think if he's looking at Paul, and he's just shot a buckshot — which if you're not firm, it can rock you pretty good — I think he could have been unbalanced and I think he could have tripped over that threshold. And that puts him on the ground shooting upwards of where Paul's coming out. And I think that makes sense to me for the angle of the shot."
Court-organized visits by juries to crime scenes aren't exactly common, but they've been a feature in cases from the Murdaugh murders to O.J. Simpson and the Parkland, Florida, school shooting. In high-profile cases, in particular, there may be an added benefit to getting jurors' feet on the ground, Gordon said.
"What's interesting about the crime scene visit is that we're giving jurors now the opportunity to do this kind of outside research that they're typically instructed not to do" — like checking out a crime scene on their own — "and it can be very, very satisfying for them," she said. "It can give them a sense that they're truly the primary finders of fact, and can help prevent them from gaining information improperly — as you can imagine, in a high-profile case could be especially tempting."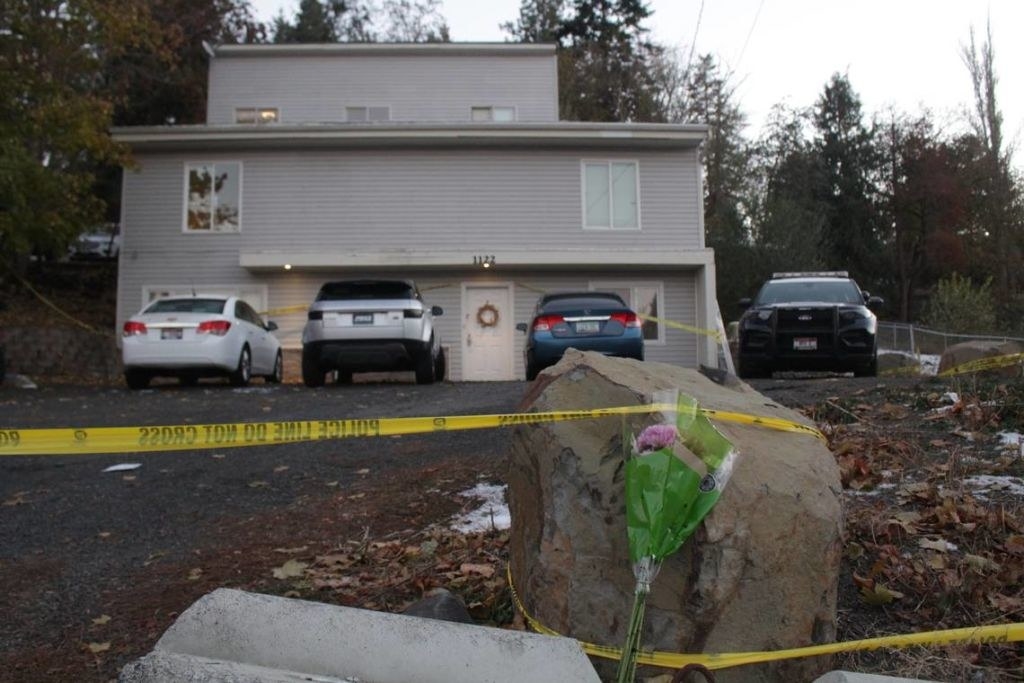 Jurors who decide the fate of Bryan Kohberger, accused of killing four University of Idaho students, however, will not have the option of visiting the three-story rental house near campus where the stabbings took place: The property, which was donated to the university by its owner, will be demolished this spring, long before the highly anticipated murder trial even starts.
"The owner approached the university about taking ownership of the property," university spokesperson Jodi Walker confirmed to me. "The university accepted the donation. All parties involved in the criminal case are aware of our intention to demolish the King Street house. We plan to do so this spring, but no specific start date has been set."
"This is a healing step and removes the physical structure where the crime that shook our community was committed," University of Idaho President Scott Green said. "Demolition also removes efforts to further sensationalize the crime scene."
There still might be another way the Idaho jury could "visit" the crime scene — virtually.
"There's actually even been some research in the past couple of years trying virtual reality technology, to allow jurors to immerse themselves at a crime scene and have that experience without having to go there directly," Gordon said.
In addition to being immersive to jurors, crime scene visits can be gruesome. Although many are cleaned before a jury visits — Alex Murdaugh's brother John Marvin testified that he had personally cleaned up blood and other biological matter — some remain largely intact.
Michael Peterson's defense attorney made the request for jurors to see firsthand the bloodstained stairwell where prosecutors said he bludgeoned his wife, Kathleen, to death on the night of Dec. 9, 2001, in the case made famous by the 2004 docuseries The Staircase and HBO Max's 2022 docuseries adaptation.

"We thought it was important they get a sense of the space, whether what the district attorney says happened could have happened," David Rudolf told reporters after the Peterson jury's visit. "The real benefit for them is when you look at that space and compare it to the pictures," Rudolf said. "It's a lot smaller."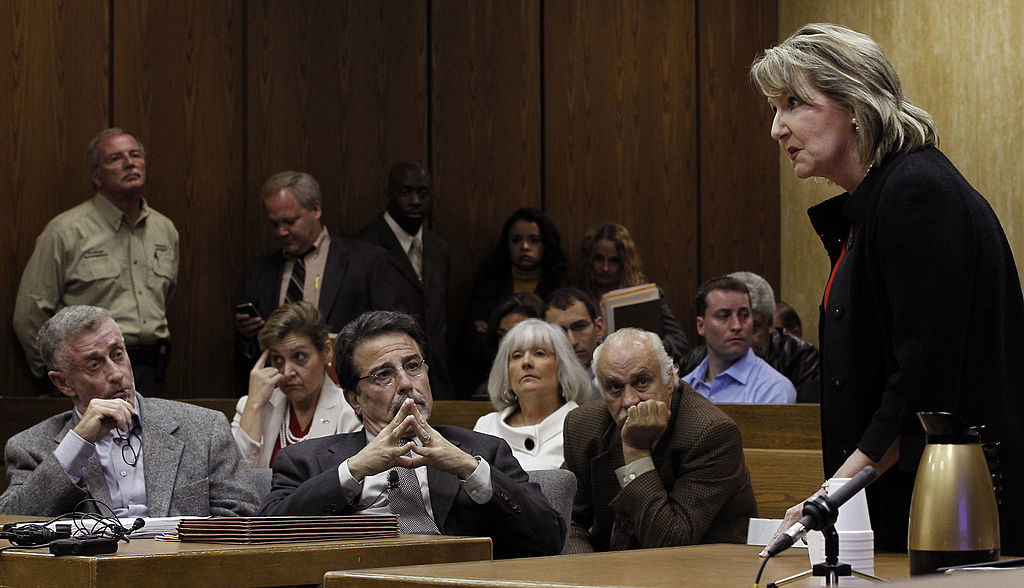 Even though Peterson still lived in the house, the narrow back stairwell had been preserved, so jurors were able to walk up and down it and study firsthand the dried blood that still coated its walls, baseboards, and steps.
The crime scene visit convinced juror Richard Sarratt that Kathleen's death could not have been an accident as the defense contended.
"Not with the severity of the wounds she had," Sarratt told the Associated Press after the trial. "The space was too small for a fall to cause that."
The jury deliberated for four days before finding Peterson guilty of first-degree murder. A judge vacated the conviction in 2017, however, after finding that blood analyst Duane Deaver had lied on the stand during the original trial. Peterson was freed after he entered an Alford plea (which allowed him to maintain his innocence) to a manslaughter charge.
Jurors who visited the Fort Bragg, North Carolina, apartment where physician Jeffrey MacDonald fatally stabbed his wife and two young daughters on Feb. 17, 1970, faced a haunting scene, even though it took nine years for the case to go to trial. "Even nine years later," prosecutor Jim Blackburn said, "you could still see the word 'pig' in blood on the wall" (MacDonald had claimed four "hippies" had killed his family and stabbed him, likely inspired by the Manson family murders six months earlier).
The MacDonald family murders were the subject of Joe McGinniss's 1983 true crime bestseller Fatal Vision, a corresponding miniseries​, journalist Janet Malcolm's seminal critique of McGinniss, The Journalist and the Murderer, and the 2020 FX docuseries A Wilderness of Error — all of which center on the famous trial.
Juror Fred Thornhill recounted the visit on Wilderness of Error. "They kept the house like this for nine years. That was kind of a surreal situation." Valentine's Day cards from MacDonald's daughters still stood atop the dining room buffet.
"I think it had an impact on pretty much everybody," Thornhill said. The jury found MacDonald guilty, and he is currently serving three life sentences.
Another relatively intact crime scene jurors visited was Marjory Stoneman Douglas High School in Parkland, where a shooter killed 17 students and staff members on Feb. 14, 2018. The shooter had already pleaded guilty; the jurors were weighing whether to sentence him to death.
A jury visit request can be a risky strategy for the prosecution or defense. "Visiting a place where a brutal crime has taken place can be disturbing," Gordon told me. "In the Parkland shooting case, jurors were able to see the place in disarray. They could see bullet holes, and jurors later reported that that experience had been very emotional for them, very disturbing."
After the jurors retraced the steps of the shooter in the high school's Building 12, which had been sealed off after the massacre, a group of reporters was permitted to visit the scene. "The building felt like a mausoleum, like a time capsule of terror," WPLG reporter Christina Vazquez said.
"The sight was deeply unsettling," AP reporter Terry Spencer said. "Large pools of dried blood still stained classroom floors. A lock of dark hair rested on the floor where one of the victims' bodies once lay. A single black rubber shoe was in a hallway. Browned rose petals were strewn across a hallway where six people died."
The Parkland jurors ultimately voted to spare the shooter's life.
One of the most famous jury field trips happened during the O.J. Simpson double murder trial in February 1995. Like the infamous Bronco chase the previous summer, the visit was broadcast live by news helicopters flying over the caravan of 14 vehicles, including the sheriff's department tinted-window bus carrying the jurors, and police escorts blocked traffic. The route took them by the Mezzaluna restaurant where murder victim Ronald Goldman worked as well as his nearby apartment. Jurors disembarked to view Nicole Brown Simpson's condo, where she and Goldman were stabbed to death in the courtyard, and toured Simpson's Brentwood mansion 2 miles away.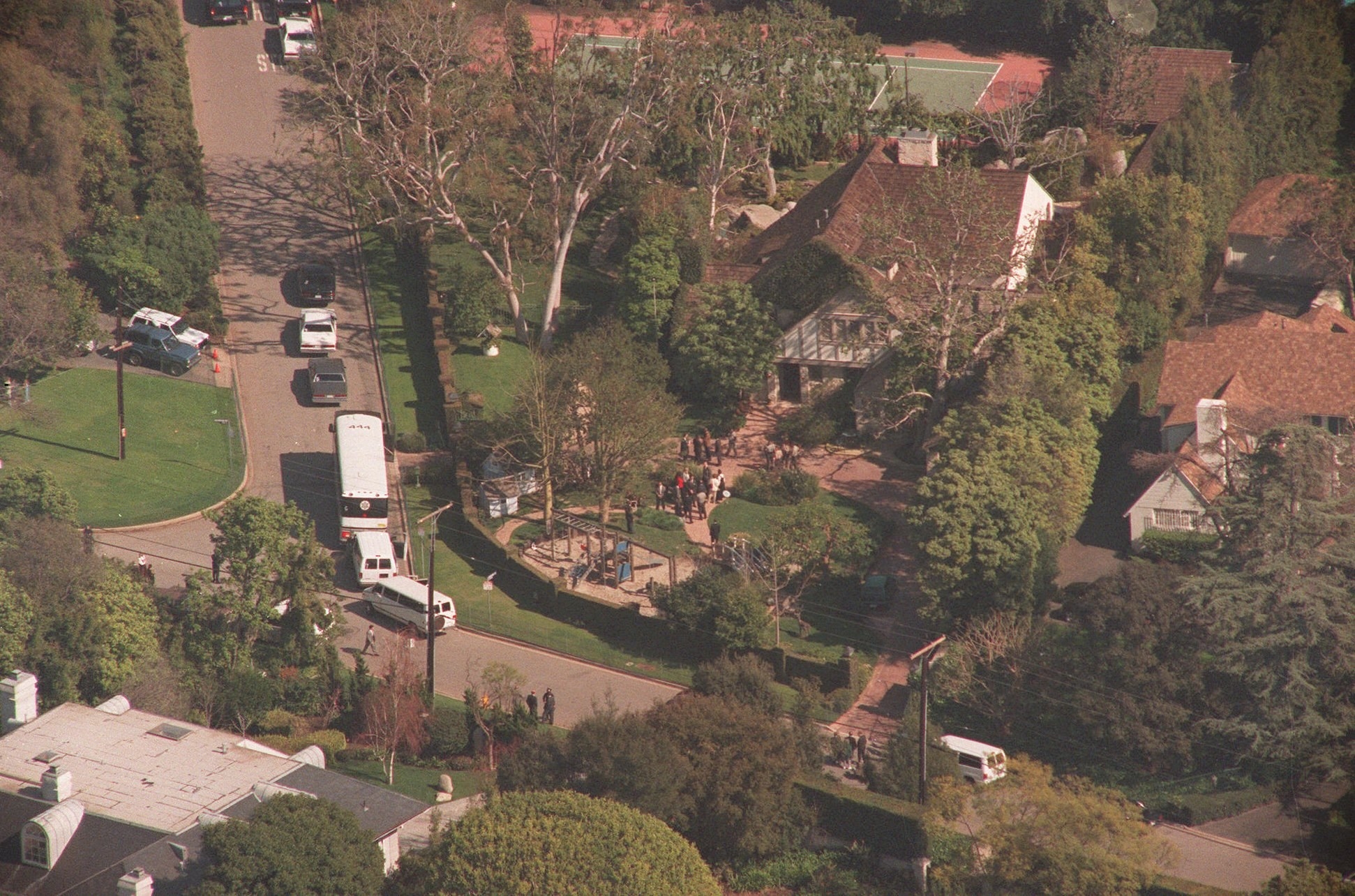 Legal experts at the time told UPI that traveling that short distance themselves might persuade jurors that Simpson had plenty of time to make it back home and catch his ride to the airport. Still, his defense attorney F. Lee Bailey supported the visit.
"It's very helpful to a jury listening to a witness to a crime scene if they look at it themselves," Bailey said at the time. "I've long been in favor of jury views." Six months after their field trip, the jury acquitted Simpson.
Ultimately, crime scene visits empower jurors. "Evidence that jurors can see for themselves and feel personally involved in, compiling in their heads, is going to be much more powerful — or it's likely to be much more powerful — than what they were just told by someone else like an expert," Gordon said.
"It really gets back to really making them feel in the fullest sense of the word that they are the primary fact finders," she said. "They really get to feel like the investigators."

Don't forget to subscribe to our true crime newsletter, Suspicious Circumstances, to get true crime deep dives delivered straight to your inbox every week. Sign up here.