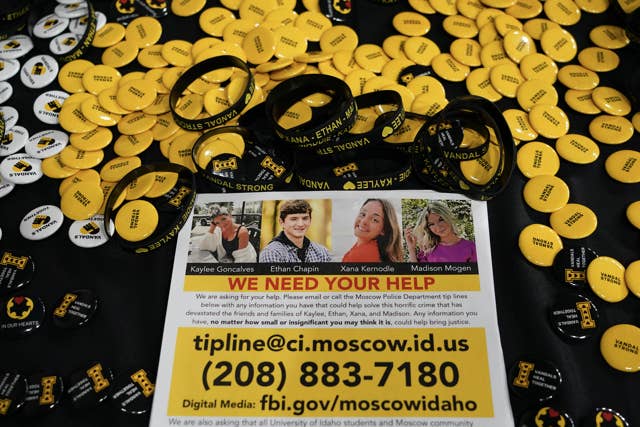 In the early hours of Friday, Dec. 30, police descended on a quiet, gated community in northeast Pennsylvania and arrested Bryan Christopher Kohberger, 28, for the killings of four University of Idaho students on Nov. 13. It was a shocking development in a case that had stymied police since Kaylee Goncalves, 21; Madison Mogen, 21; Xana Kernodle, 20; and Ethan Chapin, 20, were found fatally stabbed in their rental home in the small college town of Moscow.

Idaho police shared very few details publicly about the investigation until Dec. 7, when they asked for the community's help in locating a white Hyundai Elantra. That same model of car was seized by police at the home where they arrested Kohberger, a criminology student on a holiday break from his school — Washington State University, Pullman, a 10-minute drive over the state line from the victims' school.
An extradition hearing had been scheduled for this afternoon, but Kohberger, who has been charged with four counts of murder as well as felony burglary, said he intended to waive those proceedings. His temporary attorney, Monroe County Chief Public Defender Jason LaBar, told CBS News that he will still have to appear before a judge to formalize the paperwork.
Once he's in Idaho — which could be as soon as tonight or tomorrow, according to LaBar — the probable cause affidavit that resulted in Kohberger's arrest will be made public, Idaho's Latah County prosecutor, Bill Thompson, said in a news conference Friday. LaBar said his client wanted to "expedite his transport to Idaho" and was "eager to be exonerated of these charges and looks forward to resolving these matters as promptly as possible."
Here's everything we've learned about Kohberger and his arrest so far.
Who Is Bryan Kohberger?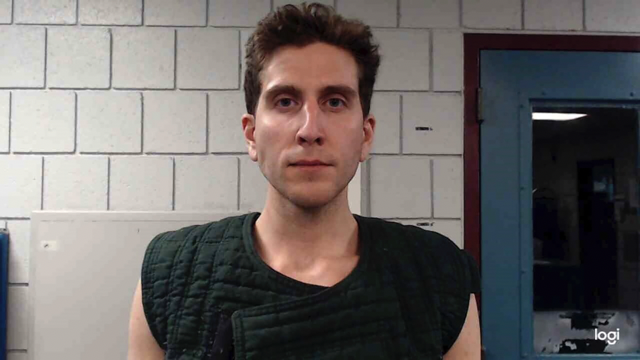 Kohberger was a PhD student and teacher's assistant studying criminology at WSU Pullman, less than 10 minutes from the University of Idaho campus attended by the four victims. This was Kohberger's first semester at the school; he had only recently relocated from Pennsylvania after receiving his master's degree in criminal justice from DeSales University in June 2022. That postgraduate criminology program was founded by DeSales professor Katherine Ramsland, a well-known expert in criminal psychology whose books include How to Catch a Killer, The Psychology of Death Investigations, and Confession of a Serial Killer (based on her years interviewing Dennis Rader, aka the BTK Killer). She has not responded to a BuzzFeed News request for comment.
Kohberger also earned a bachelor's degree in psychology at DeSales, a Catholic university, in 2020 after transferring from the nearby Northampton Community College with an associate degree in arts and psychology in 2018.
He graduated in 2012 from Pleasant Valley High School in Brodheadsville, Pennsylvania, and later worked as a security officer there. He resigned in 2021. A story about a Pleasant Valley School District security guard saving the life of a school monitor includes a mention of Kohberger as part of the lifesaving efforts.
Kohberger has two sisters, both of whom are expected to join his parents at the courthouse Tuesday, his lawyer told NBC.
Several friends and acquaintances described him as "aggressive" and a bully; others said he had himself been the victim of bullying. One of his high school teachers told the Daily Beast that he was a "good kid" who was "passionate about criminal justice." In a series of TikToks, Casey Arntz, the sister of a former friend of his, said Kohberger used heroin in high school but "seemed to have gotten clean." She and others said that he took boxing classes.
Schyler Jacobson told NBC News New York that he used to run with Kohberger about 10 years ago and always had "positive conversations on the runs. Like kind of uplifting. 'Hey, I want to get in shape.' Just kind of motivating. Nothing that was concerning."
A Bethlehem, Pennsylvania, brewery owner told NBC News that his staff had complained to him about Kohberger's "creepy" behavior toward women at the bar, including calling one staff member a "bitch" during one of his visits.
Two classmates of Kohberger's told the New York Times that he had alienated his peers by making anti-LGBTQ and other offensive comments. B.K. Norton told the newspaper, "He sort of creeped people out because he stared and didn't talk much, but when he did it was very intelligent and he needed everyone to know he was smart."
Another student told the New York Times that a classmate accused Kohberger of "mansplaining" a basic concept to her and added that he was argumentative with his classmates, "particularly women."
The Research Survey
In a June 2022 Reddit post — from an account that was suspended just hours after Kohberger's arrest Friday — someone with his name posted an anonymous survey related to a DeSales research project he was conducting that "seeks to understand how emotions and psychological traits influence decision-making when committing a crime." Here are some of the questions in the survey, which BuzzFeed News viewed on the DeSales website before it, too, was taken down Friday. (Most questions were followed by "Please detail your thoughts and feelings.")
• Did you prepare for the crime before leaving your home?
• How did you travel to and enter the location that the crime occurred?
• After arriving, what steps did you take prior to locating the victim or target (i.e., person or object)?
• Why did you choose that victim or target over others?
• Before making your move, how did you approach the victim or target?
• What was the first move you made in order to accomplish your goal?
• How did you accomplish your goal?
• Before leaving, is there anything else you did? How did you leave the scene? After committing the crime, what were you thinking and feeling?
BuzzFeed News has not been able to verify whether the person who identified himself on Reddit as Bryan Kohberger was the same man who was arrested.
Rumor Control
While Kohberger's arrest should give some peace of mind to the many "suspects" targeted and doxxed by "internet sleuths," new rumors have been spreading like wildfire.
Even before Kohberger was arrested, people were speculating that the killer made a strange call to a live YouTube true crime channel discussing the Idaho student killings. The caller's comments were halting and bizarre — he told the incredulous host that he worked in a college town where a number of fraternity members had asked him, "If you were going to kill someone, how would you get away with it?" — but there is no evidence that he has any connection to this crime. (People are no doubt ready to study Kohberger's voice, and I guarantee there will be countless TikTok analyses as soon as it is heard publicly.)
Many people also shared screenshots of the victims' Instagram accounts showing that they were being followed by an account using the suspect's name. However, that account — and similar ones — were not created until after Kohberger's arrest.
People also speculated that Kohberger had accomplices after NewsNation reported that he had asked police whether they arrested anyone else. According to his attorney, however, Kohberger doesn't remember saying that, and Moscow Police Chief James Fry said authorities believe their suspect acted alone.
The Evidence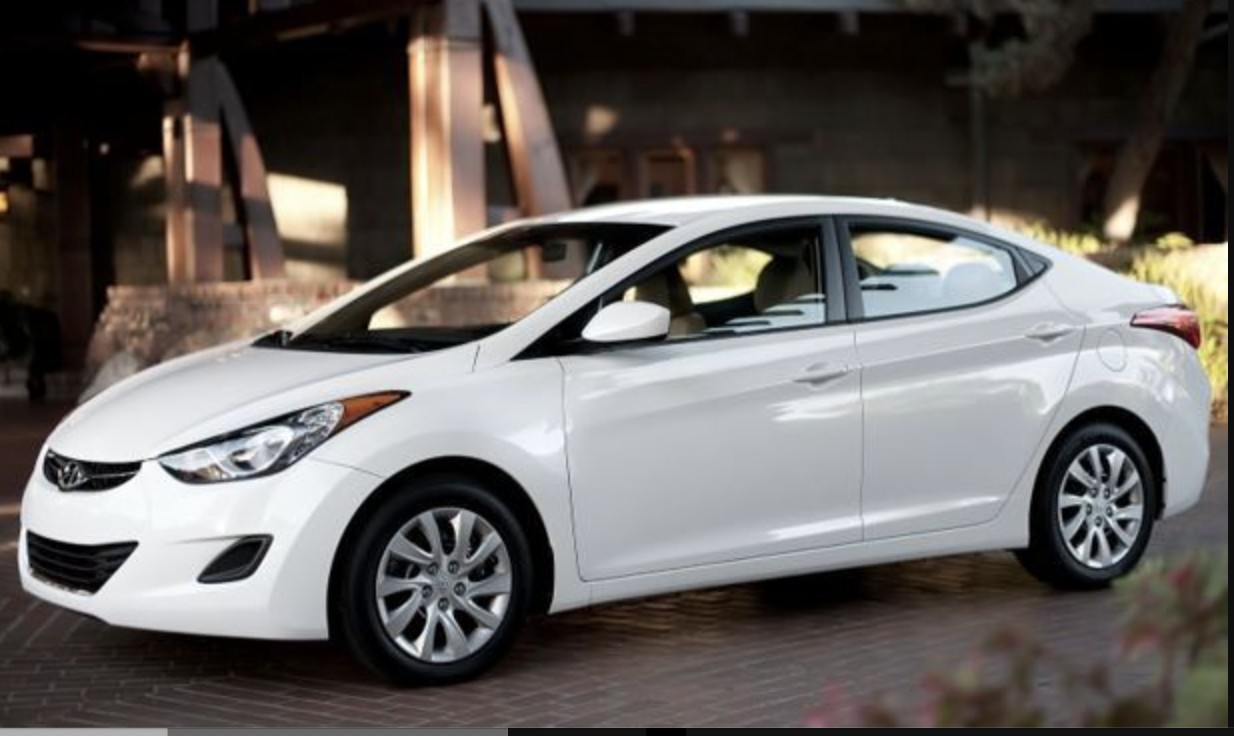 The crime scene took days to process. The bodies were found on two separate floors, and each of the victims had been stabbed multiple times, police said, likely when they were sleeping, and the fatal wounds were in "the chest area or the upper body area," according to the coroner. All victims were members of the university's Greek system. Goncalves and Mogen were friends from childhood, Kernodle and Mogen worked together at a Greek restaurant, and Chapin, the only victim who didn't live at the house, was in a relationship with Kernodle. Two other roommates who lived in the house's lowest level — which had a separate entrance — were home but unharmed.
On Dec. 7, there appeared to be a break in the baffling case when Moscow police said that "tips and leads" about a white 2011–2013 Hyundai Elantra sedan that was "in the immediate area" of the victims' house around the time of the killings. As of Dec. 30, police said they had received more than 19,000 tips and conducted more than 300 interviews.
According to CNN sources, police zeroed in on Kohberger after identifying him as the owner of a white Elantra. After his arrest, Moscow police confirmed that they had "seized a white 2015 Hyundai Elantra."
Authorities reportedly started tracking Kohberger during his drive east from Idaho, a trip he made with his father in mid-December. Sources also told CNN that the FBI surveilled him for four days prior to his arrest while authorities made their case to obtain a warrant.
DNA and genetic genealogy also led police to identify Kohberger as a suspect, police sources told CNN and NBC News. They said authorities shared unidentified DNA found at the crime scene with a commercial DNA database and found relatives that led them back to Kohberger. Multiple outlets have cited law enforcement sources as saying that Kohberger's DNA matched that found at the crime scene.
The murder weapon, which police have described as a "fixed-blade knife," has not been found, Fry, the police chief, confirmed at the Dec. 30 news conference.
A motive for the killings and any possible relationship Kohberger had with the victims will likely be outlined in the probable cause affidavit when it is unsealed.
Where Was Bryan Kohberger Between the Killings and His Arrest?
Kohberger's classmates told the New York Times and the Seattle Times that he continued to attend classes after the killings and finished the fall semester. According to the school's academic calendar, Dec. 9 was the term's last day of classes.
LaBar, the public defender, told CNN that Kohberger's father flew out to join his son in the drive from eastern Washington to Pennsylvania to spend the holidays with his family. A customer at an auto body shop told CNN he had chatted with the pair Dec. 16 while they were getting their car serviced. LaBar told Law & Crime that the father and son's cross-country drive had been planned before Kohberger left for school that summer. LaBar spoke to Kohberger's father, who said he didn't notice his son behaving any differently during the trip.
"Everything was ordinary, and he saw nothing unusual about it," LaBar told NBC News.
Family Reactions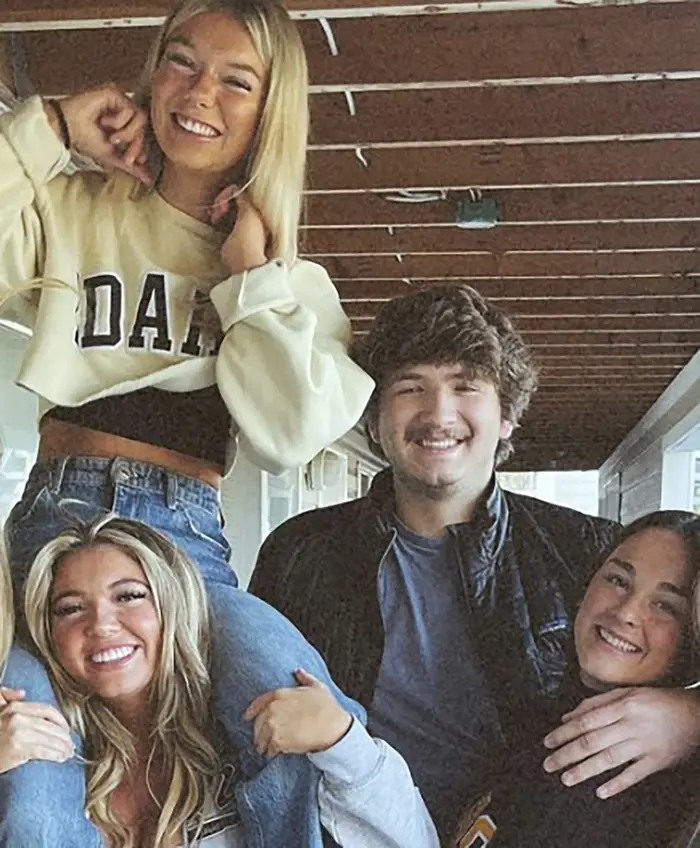 Kohberger's family released a statement via his attorney Jan. 1, saying, "First and foremost we care deeply for the four families who have lost their precious children. There are no words that can adequately express the sadness we feel, and we pray each day for them." They also said they would continue to "love and support" Kohberger and stressed their cooperation with police "in an attempt to seek the truth and promote his presumption of innocence rather than judge unknown facts and make erroneous assumptions."
"We are relieved this chapter is over because it provides a form of closure," Ethan Chapin's family said in a statement. "However, it doesn't alter the outcome or alleviate the pain. We miss Ethan, and our family is forever changed." They also expressed their support of the Moscow Police Department, Idaho State Police, and FBI, saying they were "confident they would solve this crime."
Xana Kernodle's mother, Cara Northington, told NBC News that her grief was complicated by "not knowing who this was, knowing that whoever was responsible for that is still out there. So yeah, this definitely takes a lot of the grief that we were experiencing off our shoulders."
Kaylee Goncalves's father, Steve, who has become somewhat of a fixture on Fox News since his daughter was killed and who once called the Moscow police "cowards," told the network after Kohberger's arrest Dec. 30 that "it feels like a little bit of weight has been relieved," adding, "I want to commend those police officers and everything that they've done because it has been very difficult to work with all the media, especially me being so vocal."
What Happens Now?
After Kohberger appears before the judge today, plans will be made to transport him to Idaho, where he will continue to be held without bond. He will need to find a new lawyer.
Thompson, the county prosecutor, said at Friday's news conference that the probable cause affidavit will be unsealed after Kohberger is in the state and served with the Idaho arrest warrant. "We expect that that affidavit will be available to you so you can share the truth, facts, with all of your readers and your watchers and your listeners and all the people who are interested and really need to know what's going on. So please have patience with us on that. We hope to get that to you as soon as we can."
Authorities are still asking for tips and want to speak with people who know Kohberger. "This is not the end of this investigation," Thompson said. "In fact, this is a new beginning. We all now know the name of the person who's been charged with these offenses. Please get that information out there; please ask the public, anyone who knows about this individual, to come forward."
As Kernodle's cousin tweeted Friday, "Our work isn't done yet."


Don't forget to subscribe to our true crime newsletter, Suspicious Circumstances, to get true crime deep dives delivered straight to your inbox every week. Sign up here.