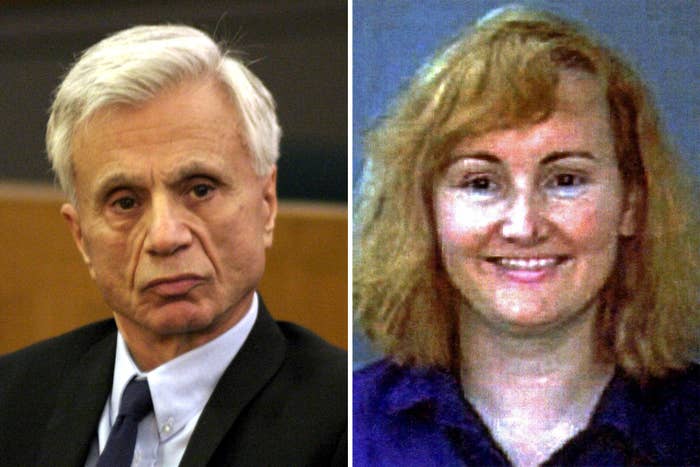 Robert Blake, the award-winning actor and accused murderer, died last week at the age of 89. Onscreen, he played two infamous real-life murderers — family annihilator John List in Judgment Day: The John List Story (1993) and Clutter family killer Perry Edward Smith in In Cold Blood (1967) — as well as won an Emmy for his role as the titular detective in the 1970s cop drama Baretta. His career effectively ended, however, when he was arrested and charged with murder in the 2001 killing of his wife, Bonny Lee Bakley. Although Blake was acquitted at trial, he was found responsible for her death in a civil suit. The $30 million judgment bankrupted him, and he was branded a killer despite being found not guilty.
Just three days after his March 9 death, in fact, Blake was the butt of a joke by Jimmy Kimmel at the Academy Awards on Sunday night. "If you think Robert Blake should be part of the In Memoriam montage," the Oscars host quipped, "text 'Gimme a Blake' to the number on your screen." (There was no number, and Blake appeared in neither the montage nor the extended online tribute to those who died this year.)
The story of Blake and Bakley has all the makings of a gritty Raymond Chandler noir, with unlikely connections to other notorious celebrities and Hollywood players. So cue the jazz saxophone, roll out your evidence board, and get ready to unspool the red thread…
Who was Robert Blake?
Blake was one of the rare child stars who had a successful acting career as an adult. Decades after playing one of the kids in the popular Our Gang series (also known as The Little Rascals), he went on to star in the Oscar-nominated 1967 film adaptation of Truman Capote's In Cold Blood, the seminal true crime book. Blake was lauded for his portrayal of career criminal Perry Smith, who with his partner Dick Hickock (played by Scott Wilson) senselessly slaughtered a couple and their two teenage children at their Kansas home in 1959. As Roger Ebert presciently said about Blake and Wilson in his 1968 review of the film, "The actors … are so good they pass beyond performances and almost into life." Blake garnered an Emmy nomination in 1993 for playing another cold-blooded family killer, John List, and took home the trophy for Baretta in 1975. Despite his talent, Blake was notoriously volatile and difficult to work with and had trouble booking jobs; his last role was the terrifying Mystery Man in David Lynch's Lost Highway in 1997.
Who was Bonny Lee Bakley?
Bakley was a 44-year-old mother of four — including her and Blake's 11-month-old daughter, Rosie — when she was gunned down in the passenger seat of a parked car in the LA neighborhood of Studio City on May 4, 2001. Before meeting Blake, who was her 10th husband, she had supported her family by selling nude pictures of herself and other women and ran a number of "lonely hearts" cons, romancing and bilking men for money before moving on to her next mark. Those included celebrities: She chased Jerry Lee Lewis and unsuccessfully tried to claim her third child was his — she even named the baby, a girl, Jeri Lee Lewis. Bakley's sister, Margerry Smith, told ABC News that her sister FedEx'd nude photos of herself to Christian Brando — the troubled son of the legendary actor Marlon Brando — while he was in prison for fatally shooting Dag Drollet, the boyfriend of his pregnant half-sister Cheyenne in May 1990.
The paternity dispute
Brando and Bakley started dating when he was released from prison in January 1996, six years into the 10-year sentence he'd received after pleading guilty to involuntary manslaughter. (His lawyer was Robert Shapiro, one of O.J. Simpson's defense attorneys.) He was reeling from the recent death of his sister Cheyenne, who had killed herself in Tahiti seven months earlier. (Christian himself died in 2008 at age 49.) Bakley started seeing Blake at the same time and recognized an opportunity for a permanent relationship with one of them when she became pregnant. When she gave birth to a baby girl in June 2000, she named her Christian Shannon Brando. Later that fall, in a taped phone call — Bakley regularly recorded her conversations — Brando angrily denied being the baby's father and warned her that her schemes could be dangerous. "You're lucky somebody ain't out there to put a bullet in your head," he warned her.

When tests proved that Blake was actually the father, Bakley changed her daughter's name to Rose Sophia Lenore Blake, and the couple married in November 2000.
The crime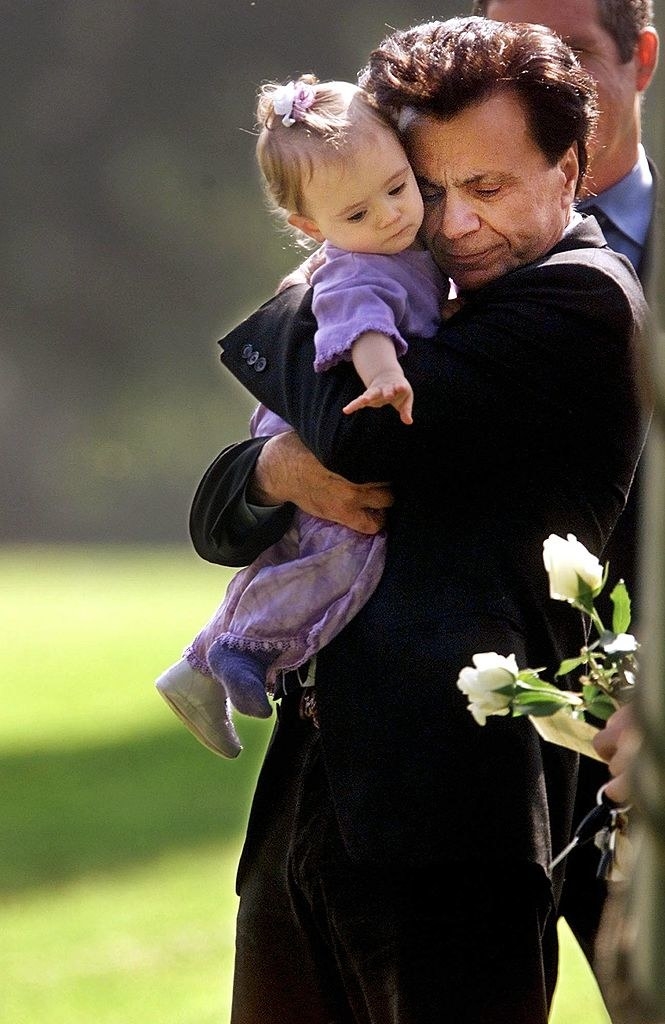 By all accounts, theirs was a loveless marriage, an arrangement based on Blake's devotion to his baby daughter and Bakley's opportunism. (In a truly bizarre taped conversation between the couple, Bakley tried to get him to "admit" that he wanted to sell the baby for $100,000.) They did not even share a home — she lived in a guesthouse on the property of her 67-year-old husband's Studio City estate.
"Robert Blake had contempt for Bonnie Bakley," LAPD Capt. Jim Tatreau would later say when asked about Blake's motive at a news conference announcing his arrest. "He felt that he was trapped in a marriage that he wanted no part of, and quite frankly the entire situation was not one of his liking at all."

But the couple did socialize together. On the night of her death, they dined at his favorite Italian restaurant, Vitello's, where he ate a pasta dish named after him. They had parked about a block and a half away, on a dark street near a construction site. It was there that Bakley was fatally shot later that night as she sat in the passenger seat of Blake's parked Dodge Stealth.
Blake told a dubious story: He said that when the couple returned to the car, he realized he had left his handgun at the restaurant and jogged back to get it. Witnesses at the time said they saw the couple at the restaurant but did not see Blake return. He also said he was carrying a gun because he was concerned about his wife's safety, but instead of driving back together to retrieve it, he left her sitting alone on a dark street. He said that he returned with his gun and found his wife gravely injured.
Sean Stanek, who lived nearby, was startled to find the famous actor banging on his apartment door and screaming for help. "You gotta help me!" Stanek said Blake told him. "My wife, she's bleeding. … They beat her up. Somebody mugged us or something." Stanek called 911 and checked on Bakley, whom he said was still breathing, while Blake ran back to the restaurant. One of the customers was a nurse, and she and her friend returned with Blake. All three said that although Blake made a great show of wailing "my wife, my wife," he never checked on or even went near Bakley; he sat on a curb, they said, and at one point vomited. Bakley was transported to the hospital and died that night.
The gun in Blake's possession, a .38 Special Smith & Wesson revolver, was not used to kill Bakley. The murder weapon was an untraceable vintage German-made Walther PPK pistol found the next morning in a nearby dumpster. It was covered in oil and dirt and no fingerprints could be recovered from it. Police later found gunshot residue on Blake's clothing, but it could not be definitively connected to the shooting.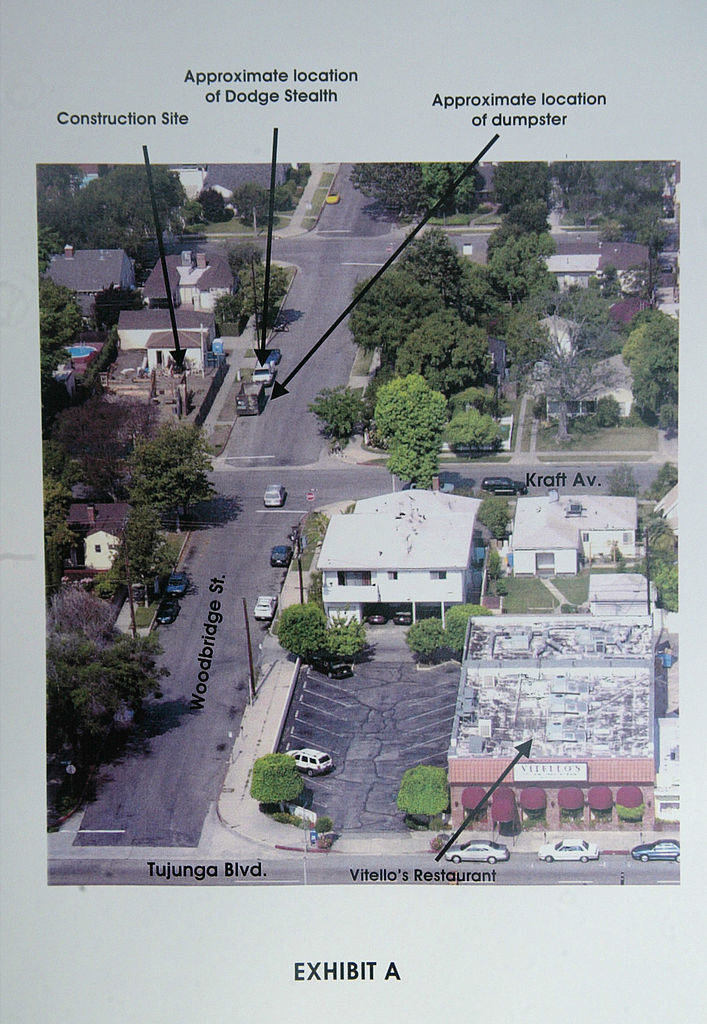 The arrest
It would be almost a year before Blake was arrested and charged with Bakley's murder. On April 18, 2002, news helicopters circled overhead as he was taken out of his home in handcuffs. His alleged coconspirator, Earle Caldwell — Blake's hired hand and part-time bodyguard — was also arrested that day, but the charges against him were eventually dropped (he was cleared in the civil trial as well).
Blake was later charged with one count of murder with special circumstances (which could qualify for the death penalty, but prosecutors declined to pursue it), two counts of solicitation of murder, and one count of conspiracy to commit murder. Blake was denied bond and remained in Men's Central Jail in Los Angeles — mostly in isolation, in the same cell O.J. Simpson had occupied when he was there — until he was finally granted bail in March 2003. His bail was set at $1.5 million, and he remained under house arrest while awaiting trial.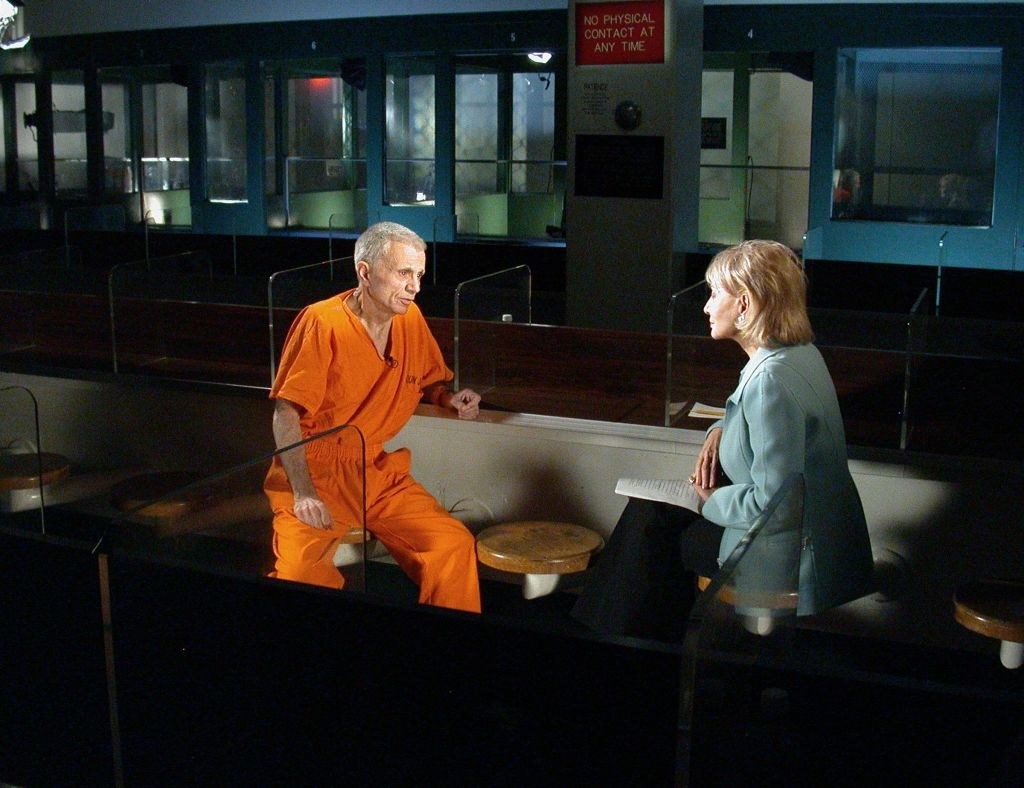 The criminal case
Blake's murder trial, which began in December 2004, was a media circus, but it lacked the gavel-to-gavel coverage of other high-profile cases: The judge only allowed the opening statements, closing arguments, and verdict to be televised. Like the O.J. trial and, more recently, the Murdaugh trial, jurors visited the crime scene, including the restaurant booth where Blake claimed to have left his gun, and, later in the evening, the place where Bakley was shot (a car resembling Blake's was parked there to help jurors visualize the murder), and the dumpster where the murder weapon was found.
The prosecution's star witnesses were two stunt performers who worked with Blake on Baretta: Gary McLarty and Ronald "Duffy" Hambleton. Both testified that Blake had offered to pay them to kill Bakley. When he couldn't persuade either of them to murder her, the prosecution said, the actor pulled the trigger himself. Records from a prepaid phone card showed that Blake had contacted the stunt performers dozens of times in the weeks leading up to the killing. He had also made a bank withdrawal of $25,000 to pay for the alleged hit, the prosecution said. The defense attempted to discredit the witnesses based on their heavy drug use.
Members of the jury later said there simply wasn't enough evidence to convince them that Blake tried to hire people to kill his wife or that he killed her himself when they turned him down. After deliberating for nine days, the jury found him not guilty of murder and a solicitation charge on March 16, 2005.
The civil trial
Later that year, however, Blake faced another jury in a wrongful death suit brought by Bakley's children. There is a lower burden of proof in civil cases, and this time — as happened with O.J. Simpson in his own civil trial — the jury found Blake liable for his wife's death. They awarded the family $30 million, which was halved by an appeals court. Shortly afterward, he filed for bankruptcy.
Blake would maintain his innocence until he died last week.

Don't forget to subscribe to our true crime newsletter, Suspicious Circumstances, to get true crime deep dives delivered straight to your inbox every week. Sign up here.