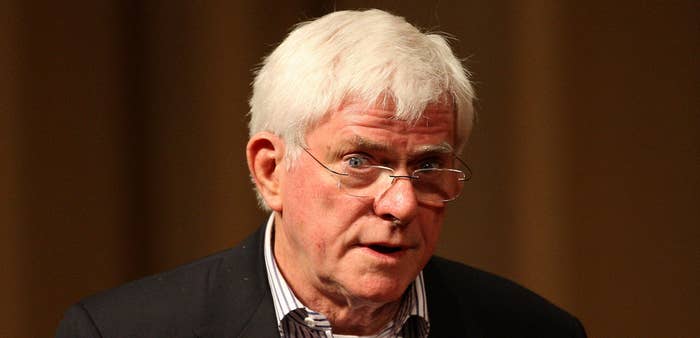 Veteran talk show host and former MSNBC employee Phil Donahue sat down with HuffPost Live for a look back at the media's handling of the Iraq War and how his anti-war views, along with a battle for "supremacy" with Chris Matthews, led to his downfall at the network.
The HuffPost Live interview featured an old snippet from a very tense episode of Donahue's MSNBC show where he and Chris Matthews duked it out over the Iraq War. Matthews went so far as to accuse Donahue of "being negative" which Mathews found to be a "problem." A quick search on YouTube found the full Donahue segment. It should be required viewing for all media junkies:
After Donahue was fired, talk persisted that Matthews had been one of the driving forces behind the ouster. A leaked MSNBC memo confirmed that Donahue's anti-war stance was not something the executives were eager to promote, prompting Democracy Now host Amy Goodman to spoil the network's 10th anniversary by confronting Matthews on the air over Donahue's release.
What a difference a decade makes.