Thomas Roberts' MSNBC Show Deserves A Better Name
The MSNBC personality's days of just being a news anchor are over.
MSNBC's Thomas Roberts is the only person at the network who holds down a whole hour of broadcasting during the week WITHOUT a branded show. That hour, M-F at 11 a.m., is called "MSNBC Live" and that is BORING.

The network is halfway there. His show page on MSNBC's website is called "Thomas Roberts."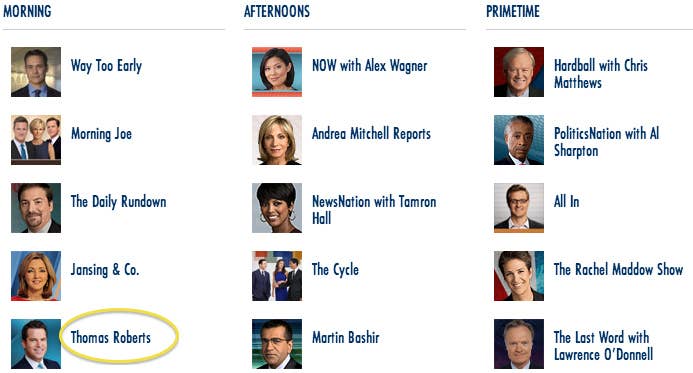 And while Roberts is a perfectly capable news anchor—and should be MSNBC's go-to during any breaking news situation—he has evolved into more of an opinionated "host" as of late.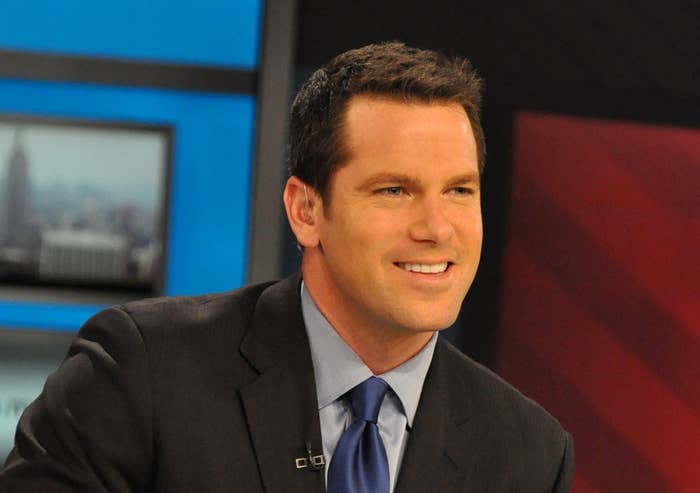 1.

2.

3.

4.

5.

6.

Roberts even refers to himself as a host in his Twitter bio.

Speaking of agenda... That's not a bad idea for Robert's show name. Especially since his hour's most prominent recurring segment is called, "The Agenda."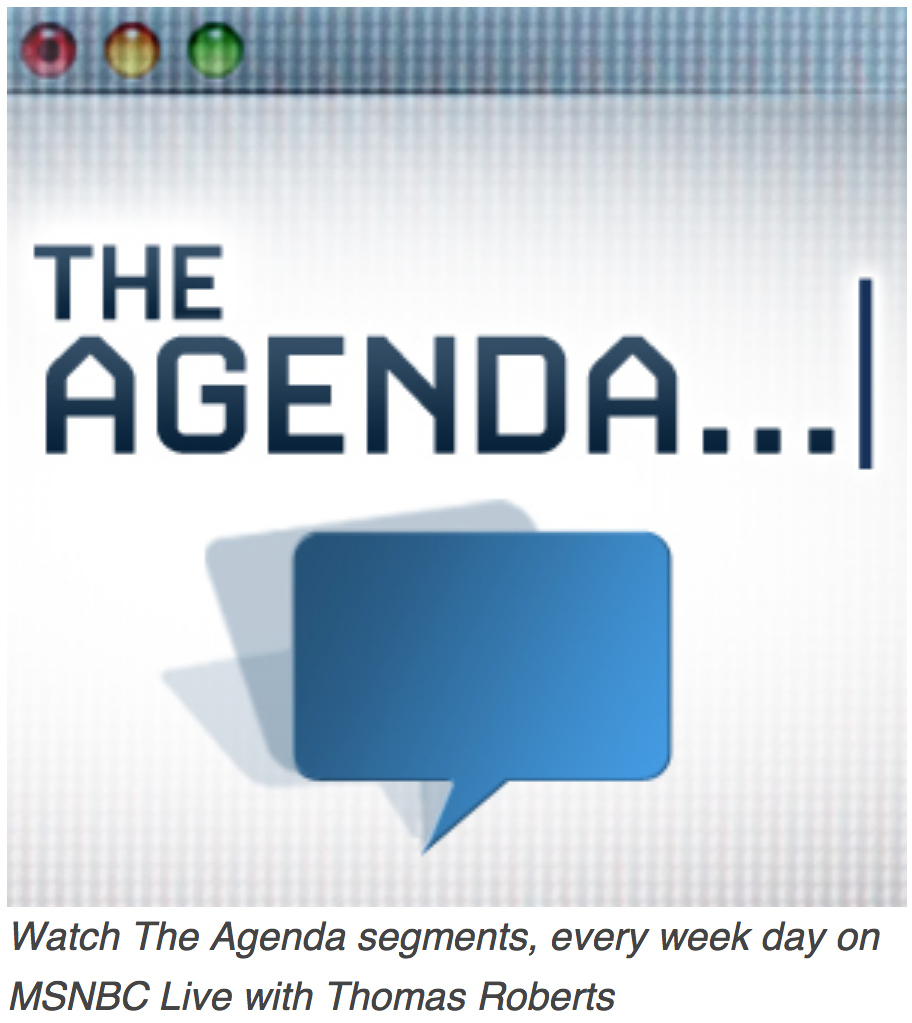 So, come on, MSNBC, the guy's been a good soldier and it's time give Thomas Roberts his own branded show, just like the rest of the gang, before things start getting awkward.