The 'No Labels' Group Really Needs To Work On Their Emails
Would you open an email that had a subject line like, "orange"?
Can you resist any of these please from Mark McKinnon & Co.?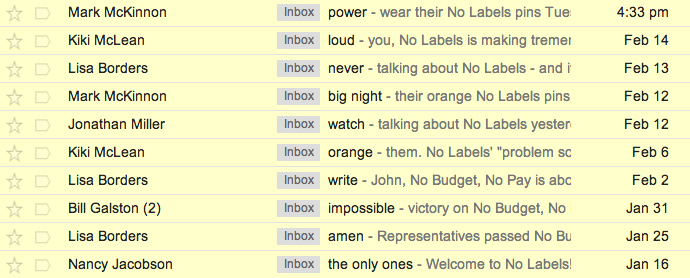 No Labels should really spend some time studying the master of the email subject line, Sen. Al Franken.