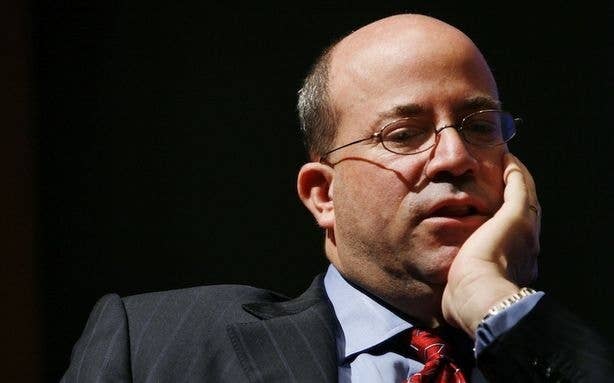 In just a few days, Jeff Zucker's CNN announced five major personnel changes and saw rumors of more to come spreading across the internet. All the excitement made one thing very clear: ZNN will not be the place for politics.
Longtime contributors James Carville and Mary Matalin are gone, supposedly for technical reasons; Erick Erickson is headed for a better platform at Fox News; and CNN regulars Donna Brazile and Roland Martin are said to be on the chopping block.
Politico's Dylan Byers highlights the new regime's move away from the Beltway:
"The changes are part of Zucker's larger effort to transform CNN from an old, tired, 24-hour breaking news channel into an entertaining, personality-driven network that no longer restricts the definition of news ... meaning more sports, more entertainment, more human interest stories — and, at times, less politics."
Zucker's success during the Today show's glory days always hinted at certain disappointment for political junkies wishing that the new CNN would provide some kind of alternative to the fun but partisan choices at Fox News and MSNBC.
Well, less politics doesn't mean no politics, and in CNN's case it could just mean different politics.
Make a game out of politics.
Pit one judgy, all-knowing host with supreme power over scoring against a quartet of opinionated camera-ready scribes just champing at the bit to test their political smarts and well-honed Twitter wit in front of the cameras. Limit play to four rounds, and give that host a mute button. What do you get? Well, you get a political version of ESPN's legendary sports game show Around the Horn. So what? (h/t: Chris Cillizza)
Now, for the core cast...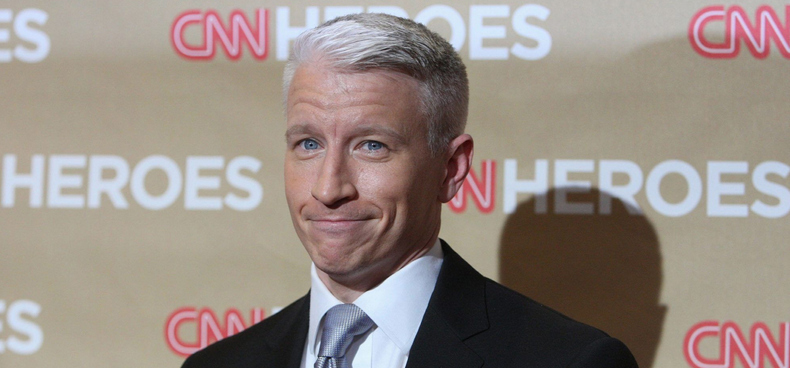 Anderson Cooper, host
Not exactly in with the new but, hey, he's Anderson, he can do anything! Cooper's got plenty of experience moderating things, likes to be neutral, and can throw down with some sass when necessary. Plus, his daytimes are pretty free now.
Zucker can let Cooper get things off the ground and then hand the remote over to Shep Smith when he becomes a free agent because that guy would totally kill it as the host of this show.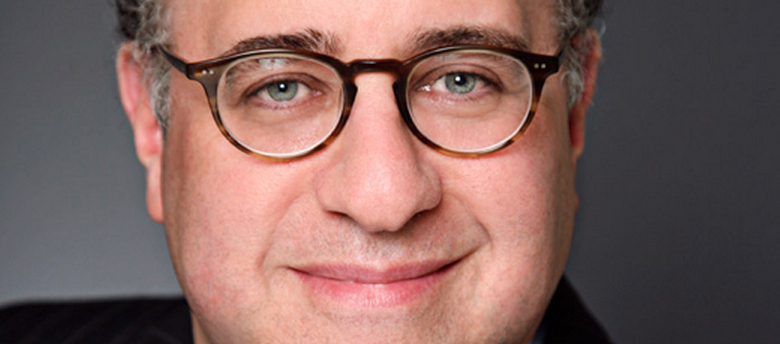 John Podhoretz
Just imagine the Facetimes if JPod could manage to keep it together and pull off a victory every once in a while.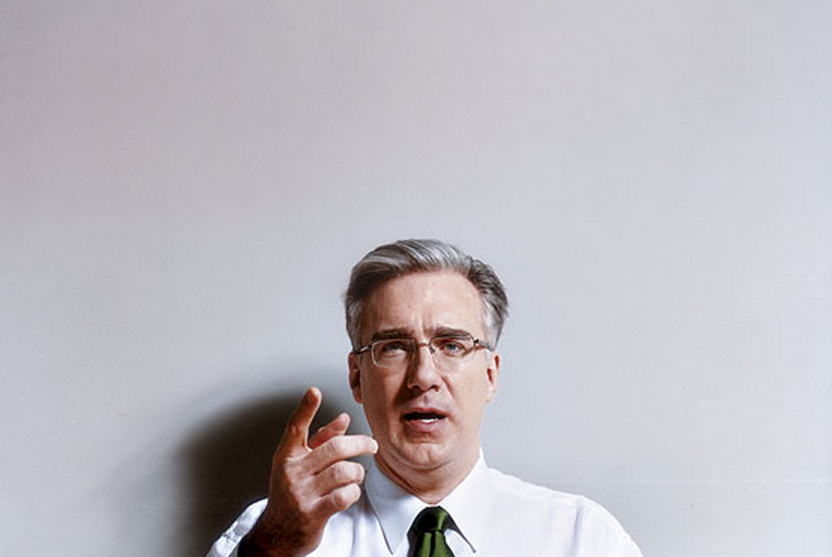 Keith Olberman
Around the Horn had Woody Paige. This show has Keith Olberman. Any questions?
Reality Shows!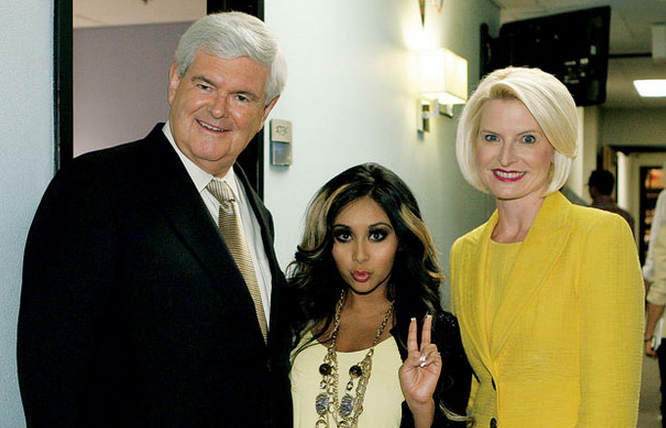 If you're revamping your network in 2013, you've got to have reality shows. Why not have one that deals with political subject matter, aka Newt Gingrich? Is there anyone in Washington who thinks more of himself than Newt does? The space-obsessed former speaker is a perfect fit for the reality-TV format.
Naturally, the show would be called Newt, but don't forget about Gingrich's fabulous wife, Calista, who can go on adventures with her BFF Cindy McCain while Newt valiantly tries to keep the Republican party from tearing itself apart.
If that idea doesn't fly, Newt can pitch a nature show to Zucker, because, duh.
Jake Tapper, Chief Washington Correspondent/Movie Critic
Jake Tapper and Stephen Colbert discuss how the elements of the Saw franchise could help make a subject like the fiscal cliff watchable.
When CNN acquired anchor Jake Tapper, Jeff Zucker probably saw more than a respected reporter with solid connections and a sizable Twitter following. No, Zucker the Wise probably noticed that Tapper is also quite capable of uniting the worlds of pop culture and politics in a way that will help complete his vision of a more enterainment-y cable news juggernaut.
Melding Biden and Tarantino in a single tweet? No problem.

Knows the real name of the dad from That 70's Show. Uses obscure references to discuss him instead.

Prepare yourselves. There will be Anchorman jokes.

Now he's just showing off.

More of Van Jones Talking About Fashion
"That is certainly a very nice dress, it's a beautiful dress. People know more about dresses than I do." —CNN's Van Jones on inauguration night
"Van, are you still talking?" —Cornell Belcher
Zucker must have been pleased with Van Jones' unique take on Michelle Obama's inauguration night dress. Reports hint that the political contributor is moving into a more prominent role at CNN, and that means the possibility of Crossfire-style smackdowns between Jones and Anderson Cooper over Rep. Raul Grijalva's hot new look could be in our future.
Go Big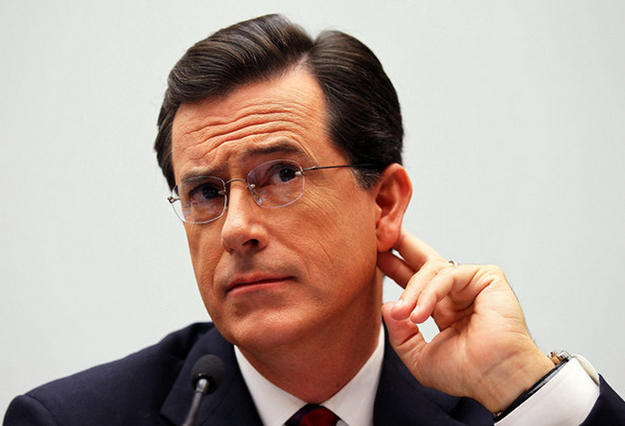 If Zucker wants to compete within the world of late-night comedy shows, he should forget about Craig Kilborn. Nothing against Kilby, who is an excellent talk show host, but he's not exactly the big name CNN needs in order to make waves in an already crowded field.
Stephen Colbert is.
Colbert is light-years ahead of his peers when it comes to talent and, at age 48, is probably dying to get out of the shadow of Jon Stewart's Daily Show. If possible, it would cost a load of cash to poach him away, but it would be worth it. With CNN's resources, both financially and logistically, Colbert could free himself from the Colbert Report character and build a show that could compete in prime time and definitely bring in bunch of somethings Zucker likes as much as ratings — Emmys.