Please Don't Fire Howard Kurtz, CNN
So maybe he's not perfect. But who else is going to host Reliable Sources ? UPDATE: CNN caved.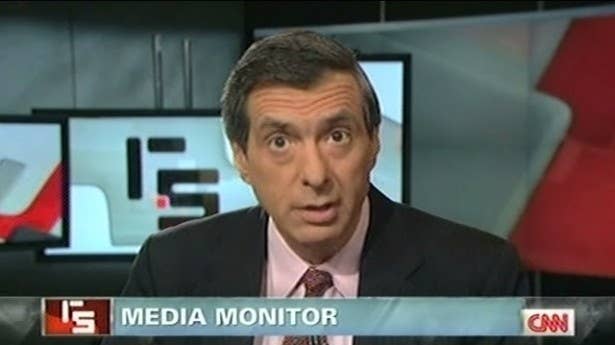 Now that media critic Howard Kurtz has made himself the media story of the week and got himself booted from the Daily Beast, CNN is reportedly reviewing Kurtz's blunder and how it could affect his Sunday show, Reliable Sources. As one of America's leading cable news obsessives, I am begging CNN not to fire Howard Kurtz. The future of cable news talk shows about the media on Sundays depends on it.
Sure, what Howard Kurtz did was so dumb, and so tasteless, and so very lazy, but he got punished for it. And it wasn't broadcast on CNN. That should be the end of the story. The network has been forgiving before — recently, as Inside Cable News points out, in the case of Fareed Zakaria's " journalistic lapse."
"How can CNN possibly drop Kurtz over this comparatively less significant incident when it set the bar so high with Zakaria, without having everyone revisit the Zakaria incident and the apparent double standard that will be underscored? My read is CNN can't do it and won't do it."
Unfortunately for Kurtz, the Jason Collins blog post isn't the only thing CNN is going to have to look at while they conduct this review. Kurtz's connection to the website The Daily Download has raised questions. Kurtz says he is merely a contributor to the site, but the noticeably numerous times Editor-in-Chief Lauren Ashburn has appeared on his show, combined with Kurtz's constant presence on the little-watched site, have raised eyebrows. This kind of conflict of interest may be too much for Kurtz to overcome and CNN would have to say goodbye.
I know what you're saying. Who cares? Why keep Reliable Sources around anyway? That is a fair question. Now, let me ask you, what are you watching at 11 a.m. on Sunday morning? The last hour of This Week? Face The Nation? The back of your eyelids? Sorry, that was rude. But here's your answer; Reliable Sources is the only hour of the week that cable news gets to completely turn inward on itself. CNN is doing the public a service (kind of) by providing such a show, and they can afford to keep it on the air if only to maintain the appearance that "The Most Trusted Name In News" gives a damn.
Fortunately for CNN, dropping Howie would fit right in with new boss Jeff Zucker's out with the old, in with the new strategy for change at the network (to say nothing of his quest for more emotionally compelling television). Unfortunately for those of us who appreciate a weekly examination of the fourth estate, there aren't many TV-ready critics out there who are prepared to helm an hour long cable news talk show about the media on Sunday mornings. That said, with Kurtz's future at CNN looking not great, I reluctantly offer a couple of possible replacements should the ax drop. Admittedly, more than a few of these suggestions are more than longshots for the job.
Errol Louis
David Carr
Noah Rothman and Andrew Kirell
Jon Oliver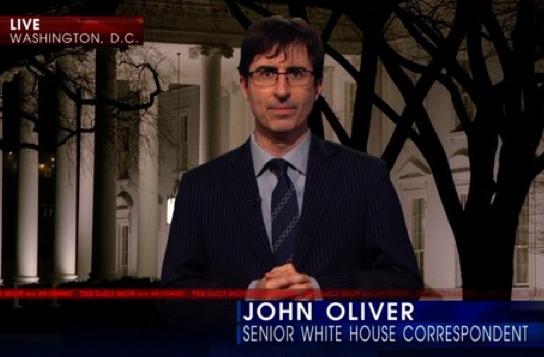 Lauren Ashburn
UPDATE: I can't believe I left out Erik Wemple