MSNBC's Prime Time Ratings Take A Small Hit And CNN Doubles Theirs During Malaysian Jet Mystery
The cable news ratings race during America's obsession with missing Malaysian jetliner was won by Fox News, but CNN and MSNBC can claim victory as well.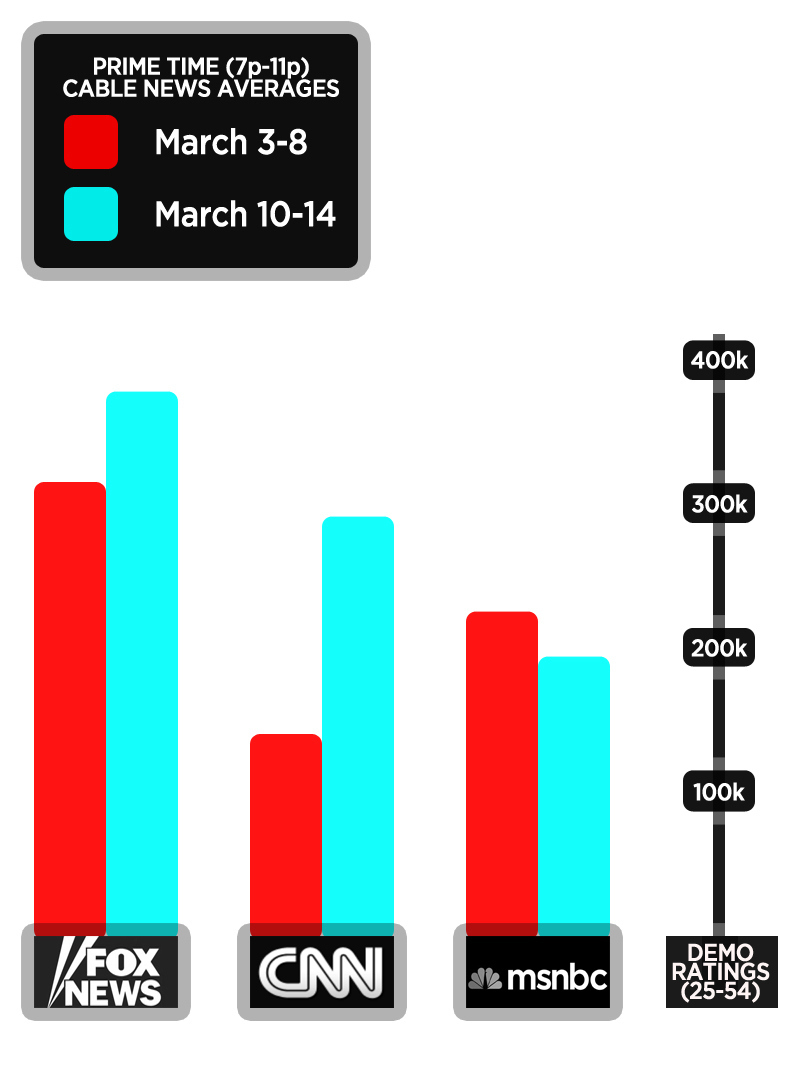 CNN: Thanks to the bold decision to cover the missing jetliner with almost non-stop coverage, CNN saw their primetime demo ratings double from the week before. Add Anderson Cooper's rare victories over Bill O'Reilly and it's hard not to declare CNN the big winner here.
FOX NEWS: Despite CNN's strong showing in the first week of MH370 coverage, Fox News won the war for prime time ratings. Fox was tops in total viewers and in demo (ages 25-54), increasing that average 18% from the week before.
MSNBC: MSNBC resisted the temptation to ape CNN's wall-to-wall approach to the story, and, despite a relatively small drop off in prime time demo ratings, proved that the networks' brand of liberal opinion could sustain ratings numbers that would likely keep them at #2 over CNN during a normal news cycle.