MSNBC Host Invites Four Conservatives On His Show To Discuss The Ideological Media
Add this segment to the list of reasons Chris Hayes' Up has become the most interesting weekend political show in America.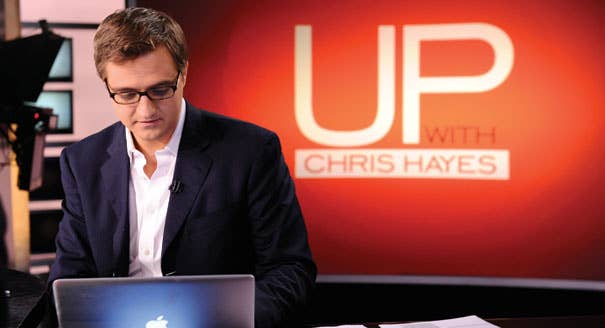 Imagine how entertaining it would be to watch Bill O'Reilly take on a bunch of liberals for a rational debate about left-wing ideological media tactics. Sounds like fun, right?
Over the weekend, MSNBC host Chris Hayes did the Bizarro World version of that scenario when he hosted an all-conservative panel made up of Josh Barro, Liz Mair, Mattie Dupple, and Jim Antle to discuss the state of the conservative press.