MSNBC Employees Criticize MSNBC On MSNBC
You don't see this kind of stuff on cable news all the time.
After a Friday night broadcast of Rachel Maddow's Hubris documentary, MSNBC's Chris Hayes hosted a panel loaded with network hosts and paid contributors to discuss subjects raised in the hour-long production — and air some footage that didn't make the cut.
Then, something magical happened. Hayes, the newest addition to MSNBC's prime-time rotation, got all up in the face of the network's "statesman," Chris Matthews.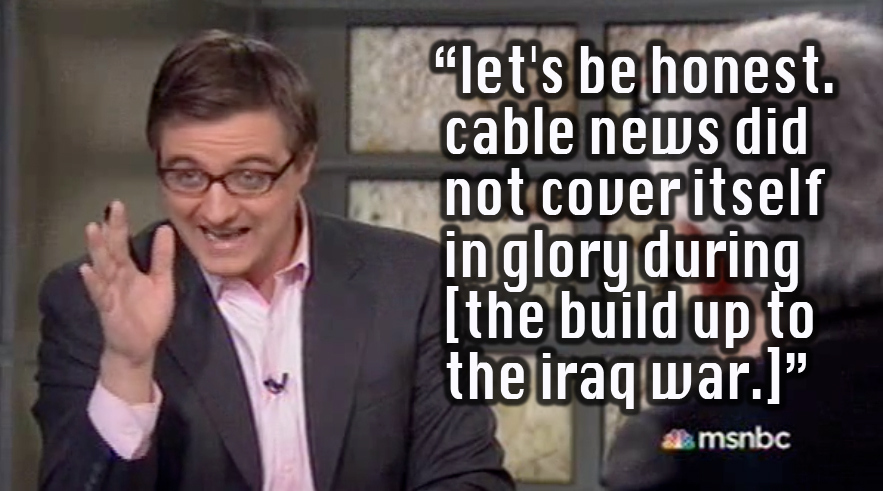 Hayes followed up with this haymaker.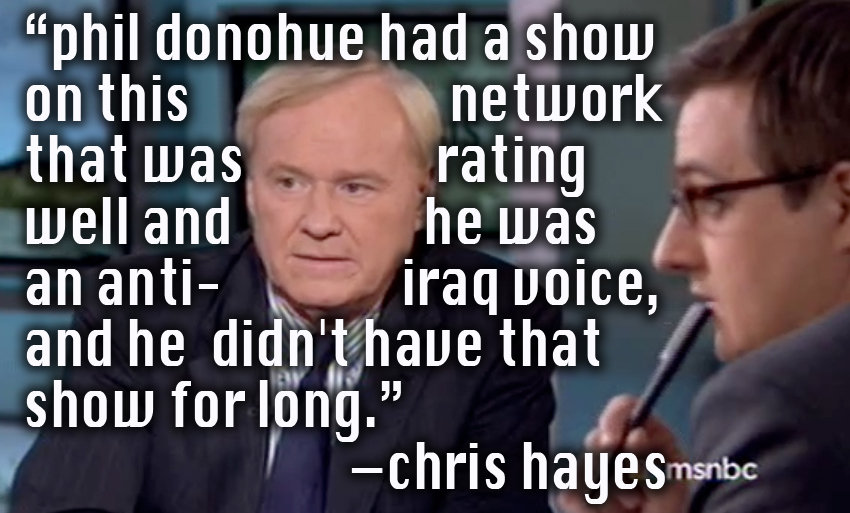 Ya think Hayes has heard the stories about Matthews being the driving force behind Donahue's firing, or what?
It was a ballsy move by the rookie, but Matthews refused to bite. In the video clip you can audibly hear Matthews groan a bit when Donahue's name is mentioned, but that's it. Matthews instead attempted to redirect the panel's daggers at "the objective media," which he dismissed as "scribe journalism."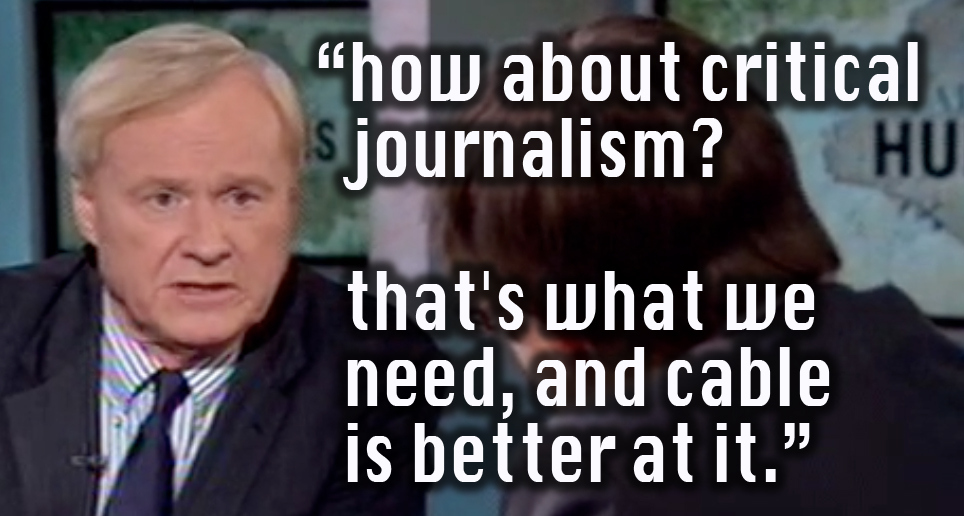 Hubris coauthor and MSNBC contributor Michael Isikoff was having none of Matthews' delusions of network's grandeur.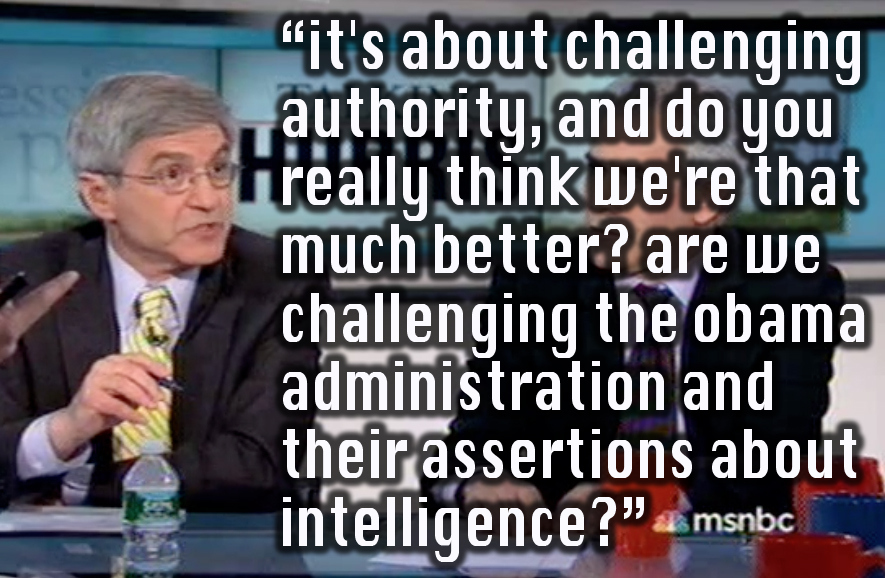 Was this lively, self-critical debate a preview of things to come from Hayes in prime time? All of the MSNBC-on-MSNBC violence here lasted barely over a minute, but it gave an air of unpredictability to an hour of talk on cable news, something that is surprisingly hard to find these days.