Jake Tapper's Brand New CNN Show Looks Really Familiar
The first new show of the Jeff Zucker era is good, but it's nothing new.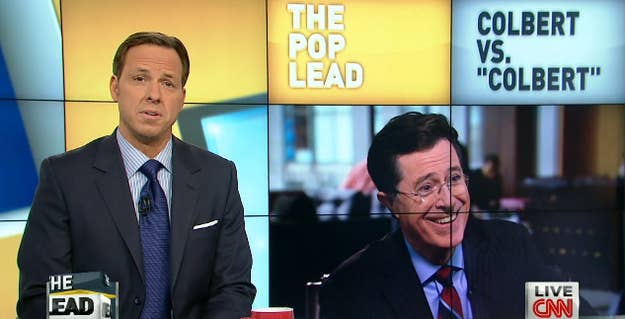 If you watched the debut of CNN's new Jake Tapper vehicle The Lead and didn't see Jeff Zucker's vision for a dynamic new network, you weren't alone. The show, while well anchored by Tapper, came off more like a hybrid of older CNN shows The Situation Room and Out Front with Erin Burnett than a fresh take on the cable news formula.
Visually, it borrows from the Situation Room's very roomy feel on set with its huge video monitors in the background and an almost exact camera shot to open the show. Definitely not the best way to announce to the world that the network is steering in a whole new direction.
Opening shot for "The Lead's" debut.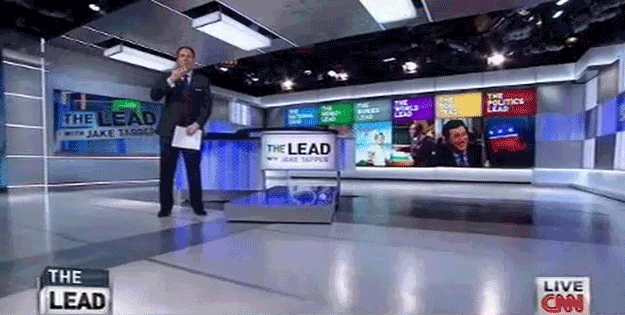 And from 3/14's "The Situation Room"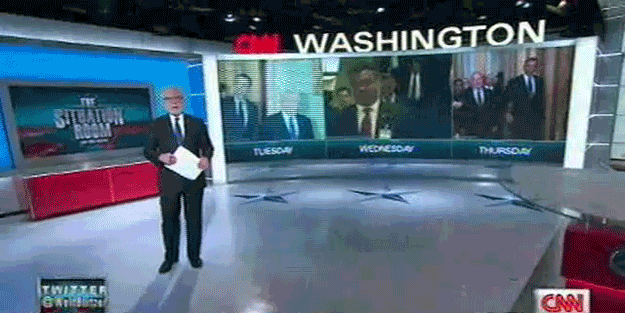 While the show's debut was packed with big interviews like Michael Bloomberg and a pre-taped Erin McPike package with Lebron James, it follows the basic format laid out by Out Front, with its obvious attempt to cover the major stories from every section of your favorite newspaper.
Tapper did a perfectly fine job of handling this format, but if Zucker's new CNN is going to be a personality-driven network, he should let the hosts be themselves. That means letting hosts build a new audience by covering stories that are actually important to them, stories that they can comment on and analyze expertly, and not forcing them to cobble together a trail mix of disparate headlines together into a cable news show everyday.
Tapper's background is in hard political news. It's his strength and the built-in Jake Tapper audience expects it. Unfortunately for them, The Lead's first politics segment appeared forty-three minutes into the debut show and lasted a meager four minutes. Not surprisingly, it only took seventeen minutes for The Lead to remind CNN's viewers about the network's exhaustive and expensive Carnival Cruise coverage from last month, with a story about the cruise companies' latest stranded ship which split time in the show's "Money Lead" segment with a brief overview of the banking crisis that could hit Cyprus.
This is CNN, indeed.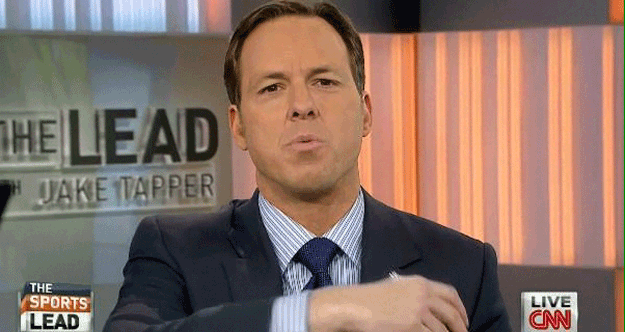 CORRECTION: Tapper addressed the banking crisis in Cyprus in the first half of the "Money Lead" segment of the program. An earlier version of this story misstated that fact.