Will Lawrence O'Donnell Be The Next MSNBC Host To Go?
Maybe he'd prefer a job that doesn't "offend [his] artistic sensibilities"?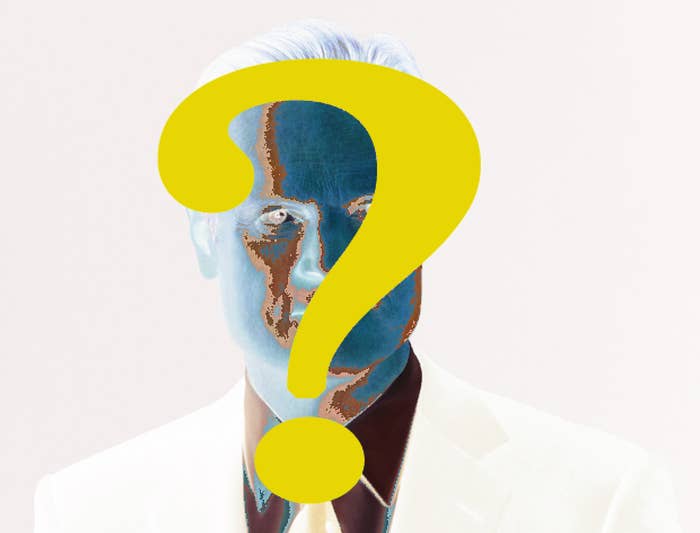 Try to imagine a Harvard educated, former Senate Finance Committee director turned theatrical cable news host whose primetime opinion program is barely two and a half years old, gets good ratings, and allows said imaginary host to cover any subject his heart desires.
Imagine if this host sat down for an interview and said something like this:
"Every show we do offends my artistic sensibilities."
Now, imagine if this host, who has had experience working in Hollywood on an Emmy-winning TV show, admitted the following during the same interview:
"I still don't get this kind of television. I don't. And it's not a business that I feel I have a working understanding of, unlike prime-time commercial entertainment television or HBO and Showtime. I understand completely what they do, and I want to do what they do. But on a news show? I have no advice for anyone."
"I miss show business so desperately that I will do anything short of pornography at this point to hang around sets and have fun."
Some might say that these are simply the ramblings of a flamboyant television personality, trying to give his interviewer some juicy quotes that catch eyeballs and get the Twitters talking.
Now, imagine if the network that employs our make-believe hero had recently announced some major changes to its primetime lineup along with plans for an expanded weekend schedule. There are some who might interpret this as a man who is getting nervous about losing his sweet weeknight gig and getting banished to the unexplored regions of Saturdays and Sundays, especially if he said something like this:
"My dark secret is that I have had more shows cancelled on MSNBC than anyone in its history, and I made sure we never had press releases announcing them in the first place. I made a couple of deals where I would do Saturday to Sunday from 6 to 8 p.m. I was first person to do [the] MSNBC weekends."
Others might look at this situation and think that this host has heard whispers that his fate at the network has already been decided, and that he is in a preemptive meltdown à la Survivor's Brandon "I am the author of my own fate" Hantz, basically telling his employers to, "vote me off, bitch" because he never really wanted the job anyway.
One might be compelled to think these things, especially if our imaginary madcap confessed the following about his show a few years back:
"I am being forced to ask a question of someone who knows less than I do."
Now, what if this host was actually a real person named Lawrence O'Donnell, who has a show at 10 p.m. on MSNBC and he actually said all of those things in interviews for the whole world to read? And what if his over-the-top showman style of broadcasting had lost its appeal with the network brass in favor of wonky intellectual programs hosted by web-native youngsters?
Some might take all of these things in consideration and start preparing for further announcements about changes to the #2 cable network's primetime roster, including the guy who said this about his current job:
"I can't look up and imagine myself doing this for three years."