Fox News Host Who Is Baffled By Beer Bongs Demonstrates How To Shotgun A Beer
The whole world is waiting for a Vine of Sean Hannity downing a beer in one take.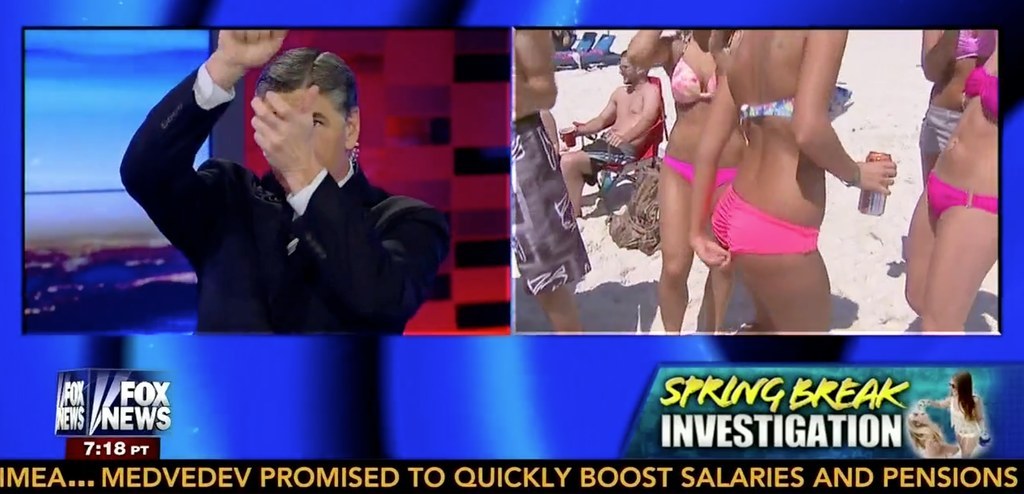 Fox News host Sean Hannity is spending the whole week investigating the wild spring break scene of "boobs, twerking, liquor, and weed" by using plenty of bikini clad B-roll and video of wasted kids at the beach talking to reporters. Here's a good example:
During Monday night's report, Hannity seemed to be bothered by the youngsters' use of beer bongs to get alcohol in their systems as fast as possible, offering an old-school option from his NYU years instead:
"All right, go to the funnel for example. It used to be when we were younger, you do a shotgun. You put a hole in the bottom of a beer can, put it up here, and open it."
Watch the whole amazing clip below: