6 Cable News Shows That Need To Be Brought Back From The Dead
When the clock strikes 11:11, do you wish for the return of Crossfire to cable news programming? You're not alone.
Cable executives on the lookout for programming changes would be wise to turn to Hollywood's successful reboot strategy for inspiration. Producers who are willing to sniff around the mothball fleet of defunct cable news programs for the next great political talk show could win big by combining proven cable news formats with the public's love of nostalgia. Here are a few suggestions:
"Drudge"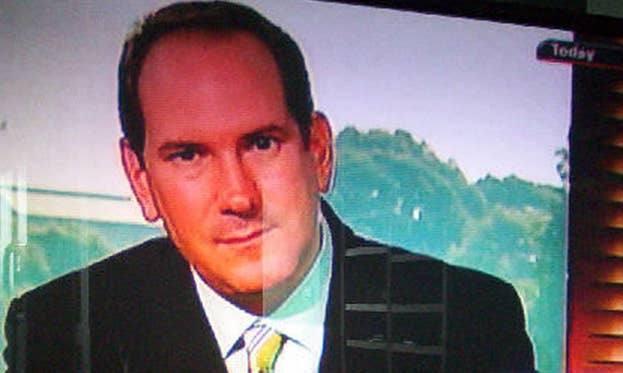 "Drudge was a television series on Fox News Channel hosted by Matt Drudge. Drudge left the show in 1999 after network executives refused to let him show a picture of 21-week old fetus." — Wikipedia
To be honest, this reporter has never actually watched Drudge. There are no clips of it on YouTube, no screenshots of what it looked like available on Google, and no indication that it was even remotely good TV. That said, it's easy to imagine a reboot of Drudge raking in the ratings. In the 15 years that his show has been off the air, Matt Drudge's dominance of all things political on the Internet is complete.
Politicians fear him, journalists pray he'll link to their stories, and everyone reads him. A cable news host with that kind of power could have his pick of guests and contributors while unleashing risky opinions that most hosts wouldn't even dare to think to themselves. In other words, Glenn Beck's TheBlaze TV should carve out a prime-time slot for this show's return.
When the media slobbered over Jon Stewart's declaration that Crossfire was "hurting America" by encouraging divisiveness, true cable junkies everywhere shed a tear into their CNN coffee mugs because they knew that the days were numbered for the greatest show in the history of cable news.
What a waste. Stewart's fait accompli did nothing to heal the country's divisiveness, and CNN, on the whole, tried to shy away from any format that even approached resembling Crossfire, dulling the network into the safe, boring format we watch to this day.
To be fair, the Tucker Carlson vs. Paul Begala era that show found itself in when the axe came down wasn't the most inspired lineup it ever had, and having a live audience attached to a cable news show is only watchable when a primary debate or a national political convention is involved. So, Jon Stewart was right, Crossfire sucked, but it had nothing to do with the basic format. People who like to watch cable news shows inherently like to watch partisans argue the issues.
The fix? Make the Jon Stewart types happy by taking a cue from from Bill Buckley's Firing Line, or the old days of CSPAN's Events in the News, and feature well-spoken intellectuals from both sides dismantling arguments with wit rather than volume. Now that's entertainment!
You might be thinking, "Isn't The McLaughin Group still on the air?" Yes, it is. Yes. It. Is. Though this reporter adores the Godfather of the Left vs. Right panel format that, in one form or another, dominates cable news to this day, it might be time for John McLaughlin and his veteren crew of Beltway insiders to a call it a day.
Any show that's been on the air for 30 years is going to get stale, and things have certainly hit the wall over at the Group. The last time the show made news was when Andrew W.K. wrote a song based on a particularly hilarious segment where McLaughlin misquotes Carl Sandburg before predicting that the next man on the moon will be Chinese — and that was way back in 2008.
The fix? Fresh blood. Everyone's gotta go. Eleanor, gee, we think you're swell-anor, but you, Pat, Mort, and the rest of the gang can continue the conversation at The Palm while some maverick producer assembles the cast of McLaughlin 2.0 to save political TV.
Sadly, the show's namesake must go as well, but luckily there is a gruff, slightly less old white guy in possession of a sharp political mind who could fill that plaid jacket nicely, and his name is John Sununu.
The former New Hampshire governor has had some cable news cohosting experience, but he really broke through during the '12 campaign as the guy other than Chris Matthews to provide a consistent supply of sweet sound bites to a nation of bored cable news viewers. Whether highlighting Andrea Mitchell's on-air struggle with a laugh, challenging Lawrence O'Donnell's grasp of history, or requesting that Soledad O'Brien put an Obama bumper sticker on her head (see below), Sununu proved that he's better at the cable news thing than most of the hosts out there.
Reports that Jeff Zucker is looking at Craig Kilborn's pilot proves that CNN might be more open to the idea of turning the extremely short-lived CNN After Dark into a regular show. This is a great sign since America is practically demanding its return.
After Dark would be partly news and mostly fun. That combo is something Kilborn, the original host of The Daily Show, could handle — even excel at. The comedic possibilites are endless with a supporting cast of CNN reporters playing collective straight man to Kilborn's smug anchor character. Watch out, Red Eye!
"Inside Politics"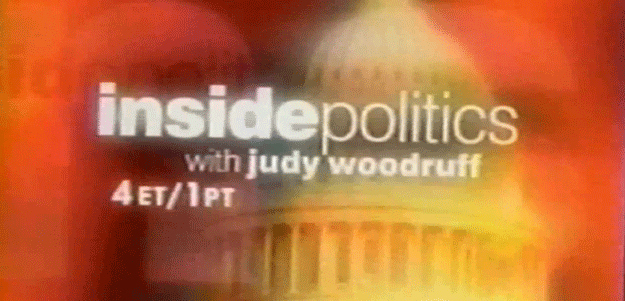 There's nothing so special about Inside Politics that it warrants a fancy reboot. It's just that cable news can never have too many daytime Washington, D.C.–centric political shows, so why not bring back the one with a perfect name?
The only thing this reboot needs is an extremely likable host who can push things on both sides (ahem) and do what Chuck Todd did with The Daily Rundown, where he made "a show for Washington, about Washington."
"Way Too Early"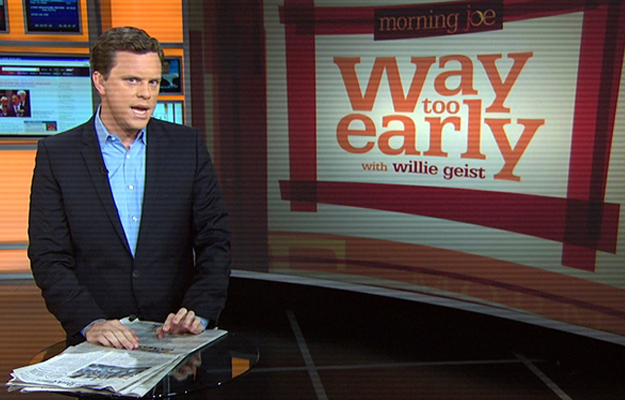 There were literally tens of us weeping when the news broke that Willie Geist was promoted to Today. Geist was one of the best damn 5:30 a.m. EST hosts in the business, and he is terribly missed by extreme morning people everywhere.
Way Too Early's rotating cast of replacement hosts are all good and fine, but Geist's late-show feel, first thing in the morning, is turning into a difficult act to follow. The sense that this is some vague competition–slash–audition period seems to be preventing these poor folks from realizing they should just relax and remember that there's only about 30 of us actually paying attention to the details of their show at this hour.
There is one person in the NBC family who has the talent to step in and really take things to another level at 5:30 a.m. EST on MSNBC. Unfortunately, this guy is a huge star with a healthy ego who surely has better things to do. Fortunately, he's a very opinionated liberal who loves a platform — perfect for MSNBC — and if he can prove that he can do what Geist did at 5:30 a.m. EST, he'll get a prime-time gig in no time...
So crazy, it just might work.