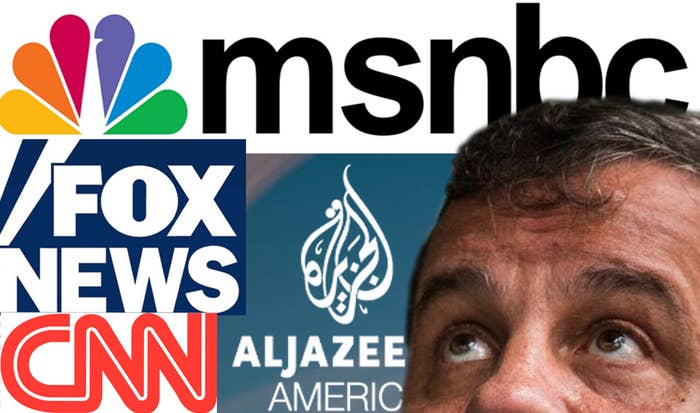 The four major cable news networks have had dramatically different approaches to the release of emails that show members of New Jersey governor Chris Christie's staff had deliberately closed lanes on America's busiest bridge as political retribution for a local mayor who did not support Christie's re-election.
Below are the total minutes of coverage dedicated to the story from the time that it broke early Wednesday morning up until the scheduled start of Christie's press conference at 11 a.m. on Tuesday morning.
4.
Al Jazeera America, a cable network that has promised "sober" news coverage, dedicated 30 minutes of total coverage to the scandal.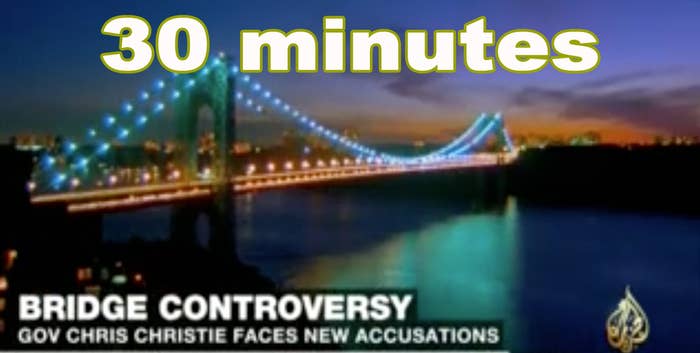 3.
Fox News, which waited until 3:07 P.M. to report on the story, dedicated 38 minutes of total coverage.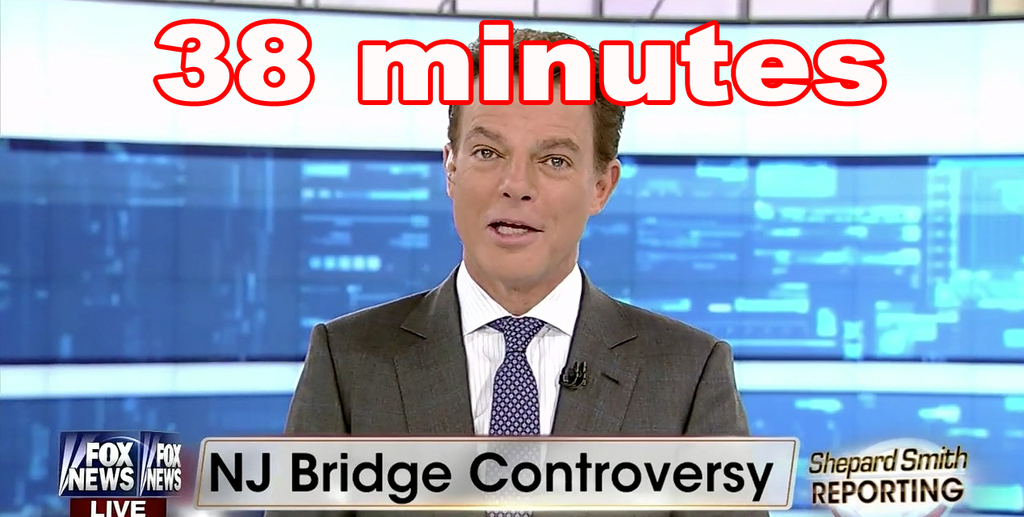 2.
CNN dedicated 272 minutes of total coverage.
1.
MSNBC was tops, edging out CNN with 273 minutes of total coverage.