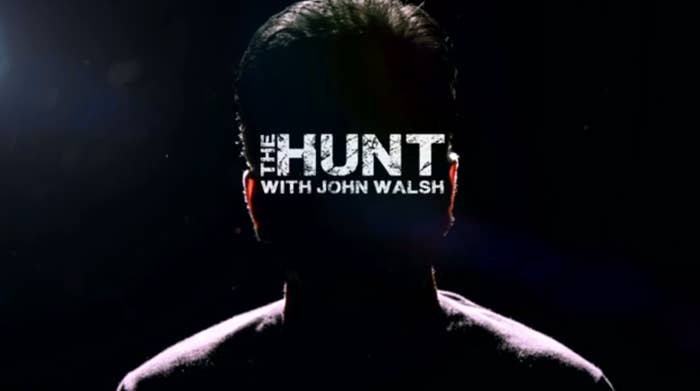 "Caught 106 pimps and recovered 75 little girls under the age of fifteen."
A group of reporters was gathered in the back room of New York's Landmarc restaurant, listening to John Walsh talk about how he spent his time away from television, after the Emmy-award winning America's Most Wanted ended its run of 25 seasons and 1,202 captured fugitives.
Despite successful off-the-air collaborations National Center for Missing & Exploited Children, Walsh admitted, "There's nothing like television to put that white-hot spotlight on someone." Now with a new CNN show The Hunt, Walsh's old friend Jeff Zucker is betting that using television as a weapon against crime can provide some ratings continuity for the network's successful new cable news format led by Anthony Bourdain: Part's Unknown.
And it's a good bet: Crime pays on cable news. If you keep up with the day-to-day ratings race, Show's like MSNBC's LockUp, MSNBC Investigates, and HLN's Forensic Files routinely outperform the many of the traditional host-in-a-box format that cable news is known for. Despite the good ratings, those shows are routinely derided by competitors and critics as a trashy crutch used by networks that are lacking enough quality content to fill a 24/7 schedule. By tapping a decidedly non-tabloid reality crime television pioneer like Walsh CNN will be in a position to benefit from the genre's ratings potential and put themselves in contention during the awards season.
At the afternoon eat-and-greet with the media, Walsh looked very promotional tour in a crisp blue suit and tie. But the 68-year-old's distinctly gruff delivery immediately brought to mind the iconic visual of Walsh on TV, clad in a black leather jacket and blue jeans, surrounded by flashing red and blue police lights, ready to take down some dangerous scumbag on the run from the law. And when you boil everything down to a template, Walsh's mission with CNN will be the same as America's Most Wanted's, with a few major differences.
The production value of the CNN effort, provided by Bourdain's collaborators at the digital production company Zero Point Zero, are a huge upgrade from AMW's low budget video-look. There will also be a shift in point of view — Walsh and Zucker want the show's primary focus to be on the victims rather than the "dirt bag" perpetrators. "I see other shows and they come right in and tromp all over the families and cover it in a salacious way," Walsh said, labeling those shows as, "Tabloid. Exploitive. Cheap." He said to expect something more honorable from The Hunt, promising to "treat the victims with dignity and try to get them some justice."
CNN's approach to social news delivery meshes with their already massive web traffic. And for his part, Walsh touted AMW's web traffic for Fox that, he said, routinely put it in the network's top 5 primetime shows on Fox.com. "We had a huge digital following, and they were loyal," he said, bringing things back to his ultimate goal of catching the bad guys. "The last few years we caught 44 guys off the website alone."
Despite the extra effort from everyone on the digital side, Walsh still believes his real power still comes from the TV. "Television is still the most powerful medium," Walsh told reporters. "Ninety-nine percent of the guys I caught, I caught off of the television show."
Walsh's dedication to the cause and his enthusiasm seems to have rubbed off on the Zero Point Zero team. ZPZ producer Lydia Tenaglia told reporters, "[Walsh] made converts of the whole office. He makes you want to take up arms and go out there and try to track down these people."
"Chris [Collins, ZPZ producer] and I were saying, 'Gosh, whatever awards we've won, the most powerful award will be to actually catch one of the bastards.'"
Facebook and CNN are currently in talks about The Hunt. An earlier version of this article misstated the relationship between the two companies