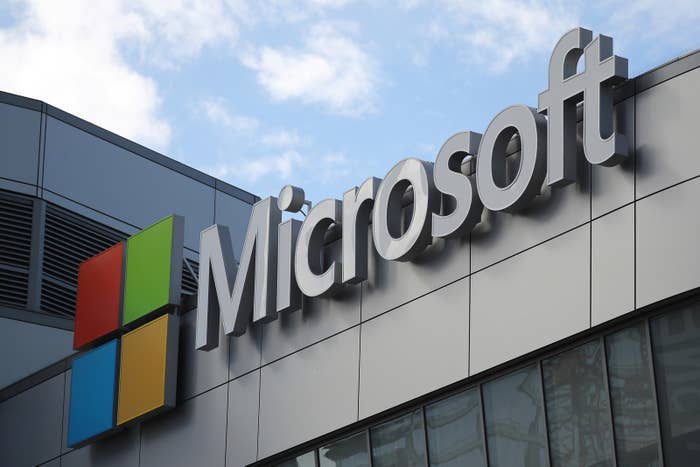 Microsoft systematically paid and promoted some female technical employees less than men, a report commissioned by the plaintiffs in a gender discrimination lawsuit against the company has found. The report, by Princeton economics professor Henry Farber, analyzed thousands of Microsoft employees' pay and promotions over the course of four years and determined that certain female employees — those in low- to mid-level jobs — "received lower compensation on average than otherwise similar men," and that mid-level female technical employees were also discriminated against with regard to promotions.
A second report, by Michigan State professor Ann Marie Ryan, found that Microsoft's guidelines for advancement are not clear. When companies don't make their promotion guidelines clear, it allows for decisions to be made more subjectively, which is often detrimental to women's advancement prospects.
Both reports were submitted at the end of October as exhibits in the Microsoft gender discrimination class-action lawsuit, Moussouris v. Microsoft. The plaintiffs, who originally filed the lawsuit in 2015, filed for class certification on Oct. 27 of this year. The lawsuit alleges that Microsoft "has engaged in systemic and pervasive discrimination against female employees in technical and engineering roles ... with respect to performance evaluations, pay, promotions, and other terms and conditions of employment."
The suit goes on to say that "the unchecked gender bias that pervades Microsoft's corporate culture has resulted in female technical professionals receiving less compensation than similar men, the promotion of men over equally or more qualified women, and less favorable performance evaluation of female technical professionals compared to male peers."
In an emailed statement, a Microsoft spokesperson wrote: "We've reviewed the plaintiffs' claims and strongly disagree with the contentions in the case because data and other information is mischaracterized. We are defending the case in court."
The two reports seem to corroborate the allegations against the company. Farber's report analyzed thousands of Microsoft employees' compensation and advancement records. In the report, Farber writes that the Microsoft gender pay gap "persists after you control for standard human capital factors, location, performance reviews, and the type of work each employee performs." He clarified that the pay gap persists even after controlling for workers' job titles — although job titles at Microsoft are determined by "Career Stages," and "women are systematically in lower Career Stages than men."
Economists define sex discrimination in pay as "differences in pay between men and women that cannot be explained by differences in productivity-related characteristics like work experience or differences in the type of work they perform." Farber's analysis of pay at Microsoft took into account how likely it is that the pay differential is random, versus systemic. Within Career Stages, pay at Microsoft is determined by "Stock Levels"; Farber found that at levels 59 to 67 — early to mid career — women earned 8.6% less than men, a statistically significant amount.
Women are underrepresented in technical jobs at Microsoft overall, Farber's analysis found. At the four lowest levels, they are around 20% of the workforce; at level 67, the highest at which he found a pay disparity, they are only 6.7% of the workforce. In addition, it's possible that there are fewer pay disparities at the top because there are simply fewer women there: The top three technical levels are 100% male.
(Microsoft disputed Farber's analysis that the top three technical levels are 100% male, saying that the report did not account for a full data set. However, Microsoft would not clarify what percentage of employees in the top three technical levels are female.)

Farber did not respond to a request for comment.

UPDATE
Updated with response from Microsoft about Farber's analysis about the top three technical levels.
CORRECTION
The lawsuit, Moussouris v. Microsoft, was misspelled in an earlier version of this article.