On Tuesday, when Kelly Ripa went back to work at Live With Kelly and Michael, she told the audience: "What transpired over the course of a few days has been extraordinary, in a sense that it started a greater conversation about communication, consideration, and, most importantly, respect in the workplace."
What she didn't say, but seems implied, is that it's a greater conversation about communication, consideration, and respect for women in the workplace. Because in an age where women are constantly told they should lean in — and how, when, and why — they keep getting shoved back. Sheryl Sandberg's Lean In started an important conversation, but if anything has become apparent in the three years since its publication it's that the change needs to be systemic.
The dust-up at Live started when Ripa's co-host, Michael Strahan, decided to take a job as a co-host at Good Morning America. Ripa felt that she had been disrespected by finding out about the move in a pre-show meeting — where she was the only woman — with Live's executive producer and the general manager of WABC (which produces the show) and Strahan, who arrived 20 minutes late.
Almost instantly, anonymous sources told outlets like Page Six that Ripa was pulling "classic diva behavior," The Wrap posted a piece headlined "How Kelly Ripa Could Pay the Price for Her Diva Act," and the New York Post proclaimed "Kelly Ripa's tantrum is not about discrimination, it's about her." There was a backlash to calling Ripa a diva, but the narrative was out there: By publicly standing up for herself — to a group of men — Ripa had leaned in way too far.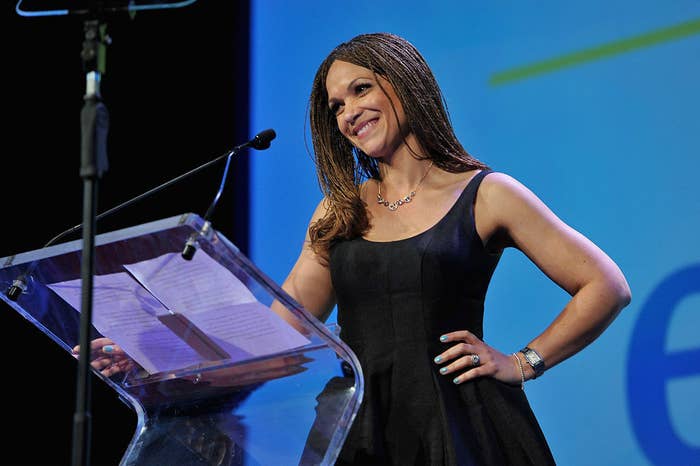 Or take what happened to Melissa Harris-Perry, the MSNBC host who quit her show after it got repeatedly pre-empted by election coverage. In an email she sent to her staff and her bosses at MSNBC, she wrote, "I will not be used as a tool for their purposes. I am not a token, mammy, or little brown bobble head." She elaborated to BuzzFeed News' Another Round two weeks later, saying, "I think it's pretty clear that if I had been willing to be an interchangeable anchor, willing to go on at any given hour and talk about whatever they wanted, then I could have kept my job. I was not willing to do that."
Despite the fact that Ripa got criticized for her "diva" behavior, she was ultimately allowed to keep her job, and got apologies out of ABC executives. Meanwhile, Harris-Perry had an unnamed NBC executive telling the New York Times that "after her email became public... a breakup was inevitable." And before her show was officially canceled, the Los Angeles Times huffed, "By not showing up for her assignments this weekend, Harris-Perry was likely in breach of her contract with MSNBC." The not-so-subtle implication: Leaning in is already dangerous if you're a woman, but black women who dare to take a stand for themselves and their career face even greater peril.
Both the Ripa and Harris-Perry incidents played out on a national stage, but they're simply high-profile examples of the ways in which society codifies male and female behavior, particularly in the workplace: Men are assertive; women are divas. Men are direct; women are bitchy. Men are firm; women are harpies. These are tropes that start even before a woman steps into her new cubicle: According to a recent Harvard Business School study, which found that when women applying for jobs are forced to negotiate, they end up with lower offers. You can lean in, but make sure to do it in a way that doesn't make people feel threatened. As Sady Doyle put it in a February essay for Quartz about Hillary Clinton's low favorability ratings, "The predictable swings of public opinion reveal Americans' continued prejudice against women caught in the act of asking for power."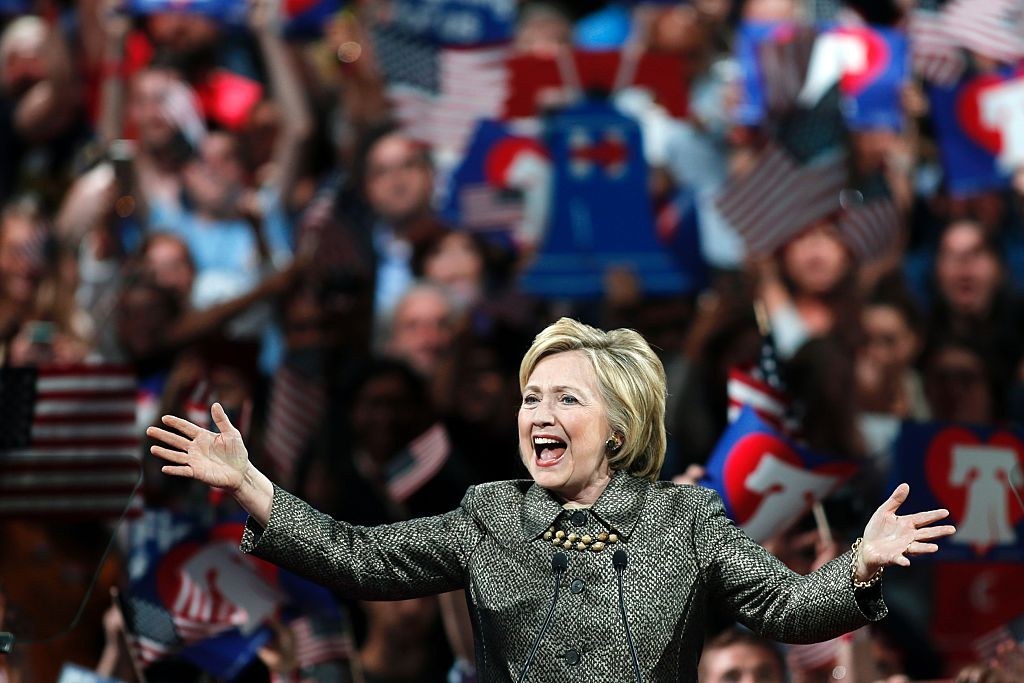 Women are supposed to lean in — but only in the way that makes men, who still hold all the cards, feel comfortable. And it's often women who are doing the self-policing — remember "ban bossy"? — but who can blame them? Women have been conditioned to think that the only way to get ahead in the workplace is to change their vocabulary, their clothing, their tone. Take this recent article on Vogue.com, "6 Secrets to Negotiating a Raise Like a Boss," which advised women that "if you have a bad case of vocal fry (a common speech trait in women where definitive statements come off as questions), now's the time to keep it in check," and "employ power colors like red and black that tend to make people feel protected and strong," but don't forget to "stay true to your feminine side."
These sorts of mixed messages — seem powerful, but not too powerful; be yourself, but don't be too much of yourself — illustrate the ways in which women need to adapt their behavior, and then are constantly scrutinized and criticized for their actions.
Consider Sony Pictures Co-Chair Amy Pascal. When an email hack revealed Sony's inner workings, Pascal took most of the heat, not to mention a gratuitous Jezebel post about the beauty items she'd bought from Amazon titled "This Is Amazing Amy Pascal's Cheap, Crotch-Intensive Beauty Regimen." Meanwhile, Sony Entertainment CEO Michael Lynton emerged relatively unscathed (he remains at Sony), even though the emails revealed, among other things, how he orchestrated his daughter's admission to Brown with a million-dollar donation.
When Jill Abramson, the first female executive editor of the New York Times, was replaced by Dean Baquet in 2014, the narrative around her firing was one in which she was "a brilliant, brusque and occasionally brutal news executive," as NPR put it. A year earlier, Baquet, then managing editor, had "slammed his hand against a wall" after an argument with Abramson — but the result, according to Politico, was that Abramson had "become a source of widespread frustration and anxiety within the Times newsroom."
Difficult male bosses like Steve Jobs are labeled "quirky," but women are caricatured as bitches, witches, bullies, or worse. In pop culture, The Devil Wears Prada's Miranda Priestly (Meryl Streep) is probably the most totemic, and extreme, example of a woman getting punished for leaning in way, way too far. There's a scene in the movie that takes place not long after Andy, played by an appropriately wide-eyed Anne Hathaway, has started working as one of two assistants to Miranda, the editor of Vogue stand-in Runway magazine.
Andy is taking notes as Miranda selects clothes to put in a photo shoot in the magazine. "Why is no one reaaaady," Miranda mutters, as another Runway staffer hurries to pick clothes off the garment rack in her office. Then, the same staffer holds up two similar-looking blue belts and says, "It's a tough call; they're so different," and Andy snort-giggles, and Miranda calls her out on it — "Something funny?" — and Andy says she's still learning about this "stuff." Wrong word, you think, as you watch Miranda's face contort, and she says, "This... stuff," and proceeds to both ridicule Andy's outfit and school her in fashion and consumerism.
When the film — based on the book of the same name by a former assistant to Vogue editor Anna Wintour — came out in 2006, my sympathies lay with Andy. Surely, I thought, everything that Miranda had her do was ridiculous, and the way she treated her was completely out of line. I had just graduated from journalism school and was working as an intern for $10 an hour. In my mind, Miranda Priestly was haughty, mean. Maybe even a diva. I did not yet know what it meant to be a female boss. And I didn't realize it as it was happening, but over the years, several jobs and companies later, my perspective shifted: The last time I watched The Devil Wears Prada, I sympathized a lot more with Miranda than I did with Andy.
(I like to picture Hathaway's Andy as having evolved into Hathaway's role as Jules in her 2015 film The Intern, in which she plays the founder of an online clothing company who's forced to reckon with a staff who sees her as an obsessive micromanager, and whose personal life is falling apart.)
In this light, Nasty Gal co-founder Sophia Amoruso's #Girlboss movement feels vaguely insidious. Amoruso, who is 32, has positioned herself as a kind of next-generation Sheryl Sandberg, with a book, podcast, website, forthcoming Netflix show, and foundation "inspiring women to lead deliberate lives. With intention, destiny becomes reality," all based around how she started and led her fashion company. But the word "girl" defangs the word "boss"; her platform suggests that it's fine to be a boss — as long as you're fine with not also being a grown-ass woman. Grown-ass women, like Ripa and Harris-Perry and Clinton, have grown-ass problems and have to exist in a grown-ass world.
When I became a boss, I was a couple years older than Amoruso is now, but I didn't feel like a girl. I felt like a woman who was navigating some very choppy, scary waters. I've been talked over in meetings, always by men, and I've been admonished to "soften my tone" several times — always by men about other men who not only couldn't handle a woman being direct with them, but also couldn't tell me themselves. I've had men ignore my instructions but follow them when they were given by a man. I've had men contact my (male) boss about a job I was hiring for. And as a white woman, I'm in a relatively privileged position; black women have been rendered all but invisible by corporate America.
Ripa's speech can and should serve as a call to action, but one that shouldn't fall on the shoulders of women alone. Change shouldn't just be about women modifying their behavior — it should mean an overarching change in the system and how women's behavior is perceived within it.