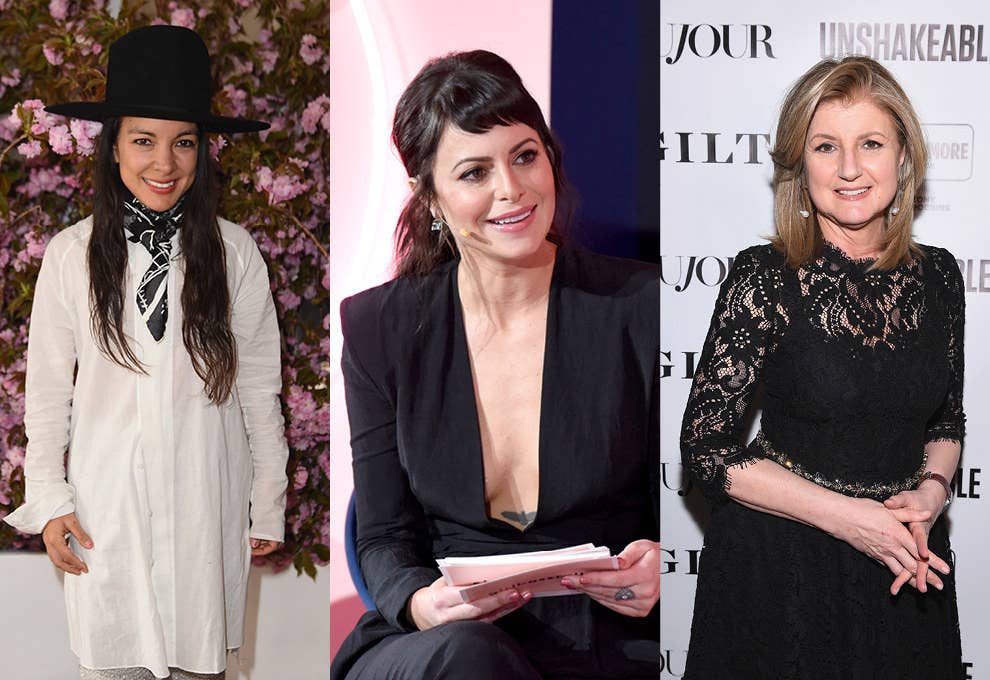 Since its founding in 2015, the New York-based startup Thinx has positioned itself as a provocateur; its ads for the underwear that women can wear during their periods without pads or tampons were rejected by the San Francisco subway system for using the word "pussy," and they only appeared in New York after a fight. Meanwhile, the company's 38-year-old founder, Miki Agrawal, has relished her self-defined role as a kind of straight-shooting feminist firebrand, doing her part to normalize not just the conversation around periods, but around women's bodies in general.

A noble cause, certainly, but one that seems to have run up against the realities of running a company. A series of recent articles in Jezebel, Racked, and, most damningly, New York magazine detail the ways in which Thinx didn't practice what it preached: The company's health plan was expensive; its maternity leave policy was until recently nonexistent; and employees who brought up grievances with management were routinely shunned or even fired.
Agrawal — who has also co-owned a small chain of gluten-free pizza restaurants called Wild since 2005 — was personally responsible, these articles suggest, for bullying employees, and allegedly created a hostile work environment through inappropriate behavior like changing clothes in front of employees, FaceTiming into a meeting from the toilet, and commenting on employees' bodies. One of the most disturbing allegations is that she sexually harassed the company's former head of PR, Chelsea Leibow, who has filed a complaint with the New York Commission on Human Rights.
As Noreen Malone wrote in New York: "Leibow said she didn't feel like her boss was actually coming on to her, but explained her discomfort this way: 'I felt that Miki objectified my body when she declared that she was 'obsessed' with it and made very detailed comments about my breasts, and it also seemed like a way for Miki to assert her dominance over female employees by simply doing whatever she wanted to do without asking, and showing she could get away with it.'"
Is it possible to be a committed feminist and a committed capitalist at the same time?
But Agrawal is just the latest in a string of female company founders and CEOs, from Nasty Gal founder Sophia Amoruso to Arianna Huffington and Ivanka Trump, whose business practices don't entirely match the narrative of empowerment (or "fempowerment") that they put forth publicly. And all these stories raise the question: Is it possible to be a committed feminist and a committed capitalist at the same time? And why are we still so surprised when these women — who have built brands on saying the things we want to hear — turn out to be just as flawed as their male peers?
The disconnect between brand and reality can feel like a particularly painful betrayal for employees, many of whom are young and took their jobs because they were interested in working for a company whose ideals seemed to align with theirs. (A Thinx employee told me that Agrawal regularly received missives from young women begging to work for her.) Conditions in startups like this are ripe for impressionable young women, who often have little if any full-time job experience, to get taken advantage of. If you don't know what a normal workplace looks like, how are you going to sound the alarm when something isn't right with yours? It's hard not to assume that some founders prefer to hire a young, inexperienced workforce in part because they're cheap, but also because they're less likely to challenge the founder's authority.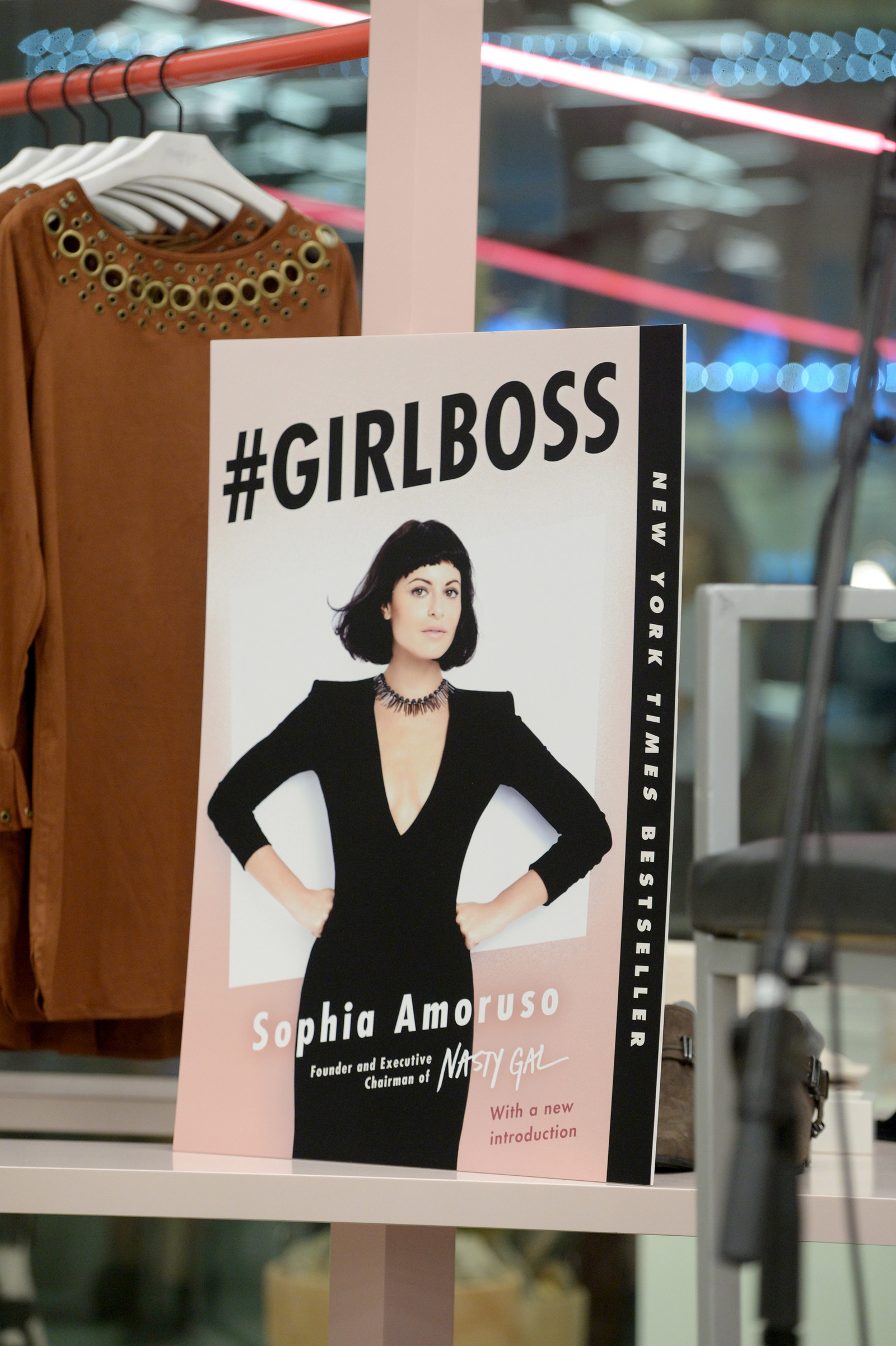 Sophia Amoruso, the founder of online retailer Nasty Gal, was once heralded as the next big thing in fashion. In 2014 she published the best-selling memoir/self-help book #Girlboss, in which she used her experience at Nasty Gal to advise a new generation of young, empowered businesswomen. Since then, she's reinvented herself as a kind of punk-rock Arianna Huffington for twentysomethings. She's launched a foundation that recently held its first daylong "rally" for 500 women (plus those who purchased $65 "digital tickets" that, among other things, offered admission to the private Girlboss Gang Facebook group), and a soon-to-premiere Netflix series — and ceded day-to-day operations at Nasty Gal to CEO Sheree Watson in 2015.
But, according to former Nasty Gal employees, Amoruso never practiced the empowering, you-go-girl feminism that she preached. A 2015 lawsuit alleged that three employees were fired either just prior to or during their maternity leave: "Nasty Gal has shown itself to be a horrible place to work for professional women who become pregnant," the lawsuit said. Around the same time, other employees described Amoruso as petty, vindictive, and surrounded by a team of "yes-women," all to the detriment of the rest of the company.
As one employee told Jezebel in June 2015: "I want the young women who are applying to Nasty Gal thinking it will be their dream job to know the truth behind the company's external image of glitz and glamour. I saw too many incredibly hard working, ambitious, and eager people lose so much self confidence, self worth and motivation, including myself. And I wouldn't wish that on anyone." After raising a total of $65 million in VC funding between 2012 and 2015, Nasty Gal declared bankruptcy in 2016 (with Amoruso falling off Forbes' "America's Richest Self-Made Women" list in the process), and Amoruso seems to be devoting most of her time these days to the Girlboss Foundation.
As employers, Agrawal and Amoruso were able to capitalize on the coolness of their companies' brands.
As employers, Agrawal and Amoruso were able to capitalize on the coolness of their companies' brands. Thinx could attract employees who used its product, or even just saw and liked its subway ads. Similarly, Nasty Gal cultivated an aura of coolness based largely on social media and marketing that was able to attract like-minded employees — people who believed in what its website's "about us" section used to call "fashion forward, free-thinking girls," but now is "all for gals who've got the confidence to just be themselves."
Both Amoruso and Agrawal have published books that outline their philosophies — Amoruso's #Girlboss and Agrawal's Do Cool Shit, a manifesto promising to teach people how to "quit your day job, start your own business, and live a meaningful life" — that also serve as de facto recruiting advertisements. The modern foremother of #Girlboss is, of course, Sheryl Sandberg's Lean In, whose goal was to help women learn how to get ahead in the modern workplace by telling them to ask for what they wanted — in effect placing the blame for women falling behind at work on the women themselves, rather than the sexist institutions around them. (Meanwhile, Sandberg was recently criticized for not making a statement about the Women's March — which she later admitted she regretted.) If you build your brand around consumer feminism, and part of that consumer feminism is "teaching" it to other women, you've put yourself in an even more precarious position when you can't always follow through on the ideals you've set out for yourself and your potential followers.
Take Arianna Huffington, who has declared that "sleep is a feminist issue," yet allegedly gave away journalist Sarah Lacy's job at TechCrunch when she was in labor. This, from a woman whose 2014 book, Thrive, promised to teach people how to use a third metric to define success — "one that includes our well-being, our ability to draw on our intuition and inner wisdom, our sense of wonder, and our capacity for compassion and giving."
Huffington has since taken a more hands-on role as an Uber board member. She appeared alongside Uber founder Travis Kalanick at the first company-wide meeting after the sexism allegations made by former Uber engineer Susan Fowler, and says she has talked to more than 100 employees. She recently told CNN, referring to the reports about the toxic work environment for women at Uber, "Yes, there were some bad apples, unquestionably. But this is not a systemic problem." If the allegations detailed by Fowler — including being ignored by human resources when she told them about harassment — do not indicate "systemic" issues of sexism built into the company's operations, then what does? (Uber employees are reportedly frustrated by Huffington's role in the investigation.)

These women are written about adoringly when they're on their way up, because we want to root for them.
The narratives of women like Amoruso and Agrawal — young, attractive, charismatic, and saying all the right things about the role of women in today's workplace — are compelling, and these stories follow a pattern: These women are written about adoringly when they're on their way up, because we want to root for them, because they challenge the notion that company founders need to be male and that workplaces can't be feminist. Then, when they're on their way down, the articles quoting disgruntled employees about their once-venerated feminist founders' shortcomings come fast and furious, and people certainly seem to take a particular delight in reading them.
The signs that Agrawal's management style was questionable were there from the outset, as Malone pointed out in her 2016 profile of her in New York: "If Agrawal were a man, her type would be immediately recognizable ... She is self-mythologizing, utterly confident even in situations where she has no good reason to be, and it all serves her exceedingly well. She is a tech bro — except she's a woman." Would the recent dissection of Agrawal's shortcomings have happened in the same way if she were a tech bro? Or would the narrative around it have felt different?
In the end, it's worth asking why we're so ready to lionize anyone — man, woman, or otherwise — just because they say all the right things. Certainly the stories about the hypocrisies of women like Amoruso, Agrawal, and Huffington feel even more deliciously ironic because of their founders' messaging. But the basic reason they treat employees badly, and the excuse they use when they're called out, is that they, like most business owners, want to be successful — that is, make money.

Want more of the best in cultural criticism, literary arts, and personal essays? Sign up for the BuzzFeed Reader newsletter!
Outside Your Bubble is a BuzzFeed News effort to bring you a diversity of thought and opinion from around the internet. If you don't see your viewpoint represented, contact the curator at bubble@buzzfeed.com. Click here for more on Outside Your Bubble.