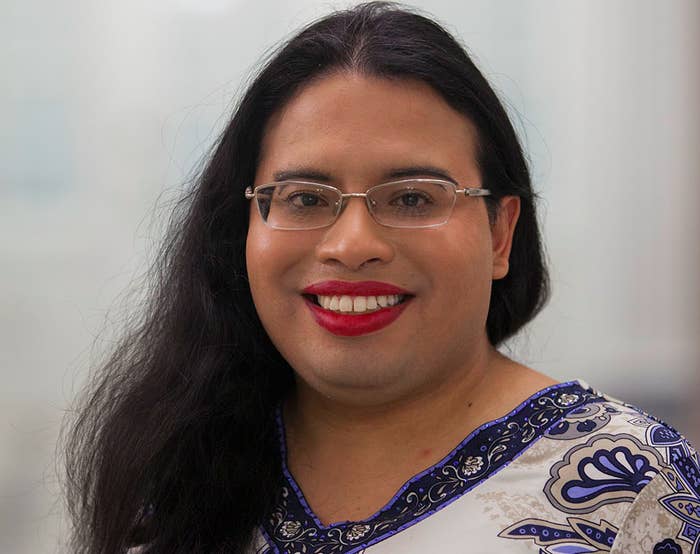 President Barack Obama has appointed Raffi Freedman-Gurspan as the White House's primary LGBT liaison, making her the first transgender person in the role, White House officials told BuzzFeed News on Monday.

LGBT leaders applauded the announcement.
"Raffi is a great choice," said Mara Keisling, executive director of the National Center for Transgender Equality. "President Obama has said he wants his administration to look like America, and they have moved to include trans Americans. Raffi's skills and personality make her the exact right person for this important job."
Freedman-Gurspan became the first transgender staffer appointed to the White House in 2015, working as the outreach and recruitment director in the presidential personnel office.
In her new role — as the Outreach & Recruitment Director for Presidential Personnel and Associate Director for Public Engagement — Freedman-Gurspan becomes the White House's lead point of contact for LGBT groups on all issues.
Marsha Scott, a straight woman, was the first White House gay and lesbian liaison, named to the role by President Clinton in 1995. Later, cisgender gays and lesbians held the role in the Clinton and Obama administrations. The position was held most recently by Aditi Hardikar, who left the post in January to join Secretary of State Hillary Clinton's presidential campaign.
Before joining the White House, Raffi was a policy adviser at the National Center for Transgender Equality and a legislative director in the Massachusetts House of Representatives.
The Obama administration has been a steady advocate for transgender rights, including the use of existing civil rights laws to protect the rights of transgender workers and students from discrimination.
"We believe it is a tremendous decision by the White House to recognize Raffi's leadership as well as the importance of having transgender leadership in an important role for the community," said JoDee Winterhof, the senior vice president of policy and political affairs for the Human Rights Campaign.