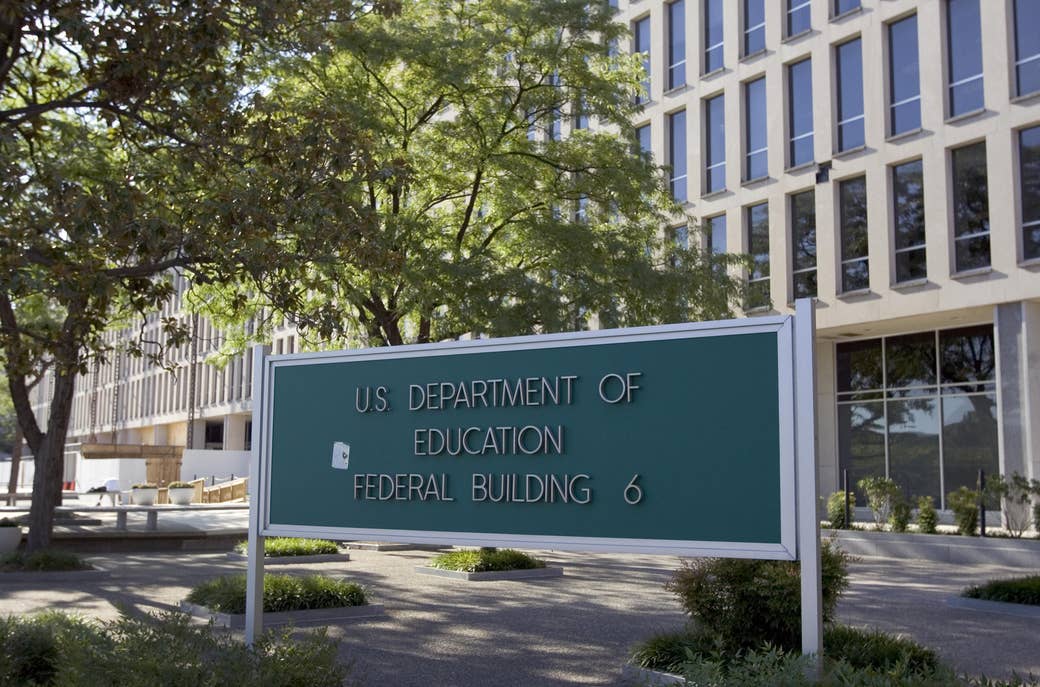 Under President Bill Clinton, 10 universities applied. Under President George W. Bush, two schools sent applications. And during the first few years of President Barack Obama's term, there were none.

But within the past few years, according to records the U.S. Department of Education provided to BuzzFeed News, 60 religious universities have applied for exemptions from a 1972 federal law that bans publicly funded schools from discriminating on the basis of sex in regards to hiring, admissions, and other issues.
Forty-three of those applications were filed this year, and 22 have already been approved. The rest are pending, but no request for an exemption has ever been rejected by this or any previous administration.
Not only are the number of requests for waivers and approvals spiking, schools are now seeking a different type of exemption than under previous administrations.
A Department of Education official — who spoke to BuzzFeed News on the condition the official not be named — said waivers in past decades usually concerned matters like only allowing men into seminary schools, abortion, pregnancy, or banning unmarried faculty.
Under the Obama administration, however, the official said applicants have overwhelmingly sought to ban or discriminate against LGBT students or faculty — while the schools continue to receive federal money.
"It is the University's position ... that a person cannot change his or her birth sex."
The uptick in applications, and their shift in focus, is an apparent response to the Obama administration's interpretation of Title IX of the Education Act of 1972, which bans federally funded schools from sex-based discrimination. In April 2014, the Education Department issued guidance — reinforcing a stance the government had asserted in previous settlements with individual school districts — stating that Title IX also bans anti-transgender discrimination as a form of sex discrimination.
Since then, the Justice Department filed a brief in federal appeals court to support a transgender student in Virginia who suing his school district for access to the boys restroom. Just this month, the Education Department worked to reach a settlement with an Illinois school district to grant a transgender girl access to the girls locker room.
Encouraged by Christian legal advocacy groups, including the Alliance Defending Freedom, schools then took advantage of a largely unused provision of the 1972 law that allows exemptions for "an educational institution which is controlled by a religious organization" if the law violates the school's religious tenets.
"[G]iven [the Education Department]'s application of this unwarranted understanding of Title IX in other contexts," ADF senior counsel Greg Baylor told BuzzFeed News in a statement, "the schools have reasonably concluded that they are quite likely to become the next target of [the department's Office of Civil Rights] if they follow their religious convictions on these matters. These schools have thus exercised their legal right, established by Congress in 1972, to an exemption from applications of Title IX that would violate their shared religious convictions."
Among 11 applicants in 2014 was Spring Arbor University President Brent Ellis, who contacted the Education Department two months after the administration announced the guidance on Title IX.
"It is the University's position, based upon its religious beliefs taken from Biblical principles and the Doctrine of the Free Methodist Church, that a person cannot change his or her birth sex," he wrote in a June 2014 application.
"The University is requesting exemption on religious grounds from Title IX," he continued, "to allow the University religious freedom to discriminate on the basis of sex, including gender identity, and sexual orientation, in regard to housing, living arrangements, restrooms, locker rooms, and athletics."
Like other schools, Spring Arbor University also noted its opposition to abortion.
The school received $23 million during the 2013–2014 school year in Pell grants and federal student loans combined, according to the Education Department's National Association for Education Statistics.
The Education Department was unable to identify exactly how much federal discretionary grants were given to the schools with waivers. However, an official noted that the records for Pell grants and federal student loans represent the major federal funding sources for the schools.
In 2015, the applications for waivers appear to become increasingly similar in their language and formula, citing the portions of the law they seek waivers from and excerpts of the religious group's beliefs. The applications seek the right to discriminate largely in admissions and hiring, but also housing, athletics, and financial aid.
The letters tend to focus on gender identity and sexual orientation — in the latter case, citing their belief that marriage is limited to one man and one woman — but the groups also state their opposition to premarital sex, abortion, and pregnancy.
The exemptions extend only to the specific issues sought, not blanket permission to be exempted from the requirements of Title IX.
The most recent waiver granted was to Hannibal LaGrange University, on Oct. 30. The Southern Baptist school, which received $6 million in federal student loans and Pell grants in the 2013–2014 school year, said in an August letter said it was a "biblically-based Christian environment" and referred to a Baptist statement on the family that said God made people "male and female as the crowning work of His creation. The gift of gender is thus part of the goodness of God's creation."
As such, the application from university president Anthony W. Allen said, the school could not reconcile its faith and Title IX if it prohibited the university from "recruiting, admissions, and financial assistance, under a policy which called for the consideration of an applicant for admission's sexual orientation, gender identity (including but not limited to transgender status), marital status, past and present practices regarding marriage, and sex outside marriage … and prohibited the institution from treating that person differently as a result of that consideration."
"If schools want to engage in sex discrimination, the federal government should not be funding it with taxpayer dollars."
Catherine E. Lhamon, the Department of Education's assistant secretary for civil rights, replied to the Hannibal-LaGrange's request and the other similarly worded requests confirming the waivers.
In a statement to BuzzFeed News, Lhamon acknowledged the dichotomy of granting waivers while enforcing Title IX at other schools.

"We in the Department of Education vigorously enforce Title IX's prohibition against discrimination on the basis of sex, including gender identity, in every applicable school," she said. "Congress did exempt from Title IX's protection institutions that are controlled by religious organizations, to the extent that Title IX conflicts with their religious tenets. We are committed to protecting every student Congress gave us jurisdiction to protect, to the fullest extent of the law."
But issuing the waivers has also led to criticism from those who say the department must be more transparent and the religious loophole should be closed.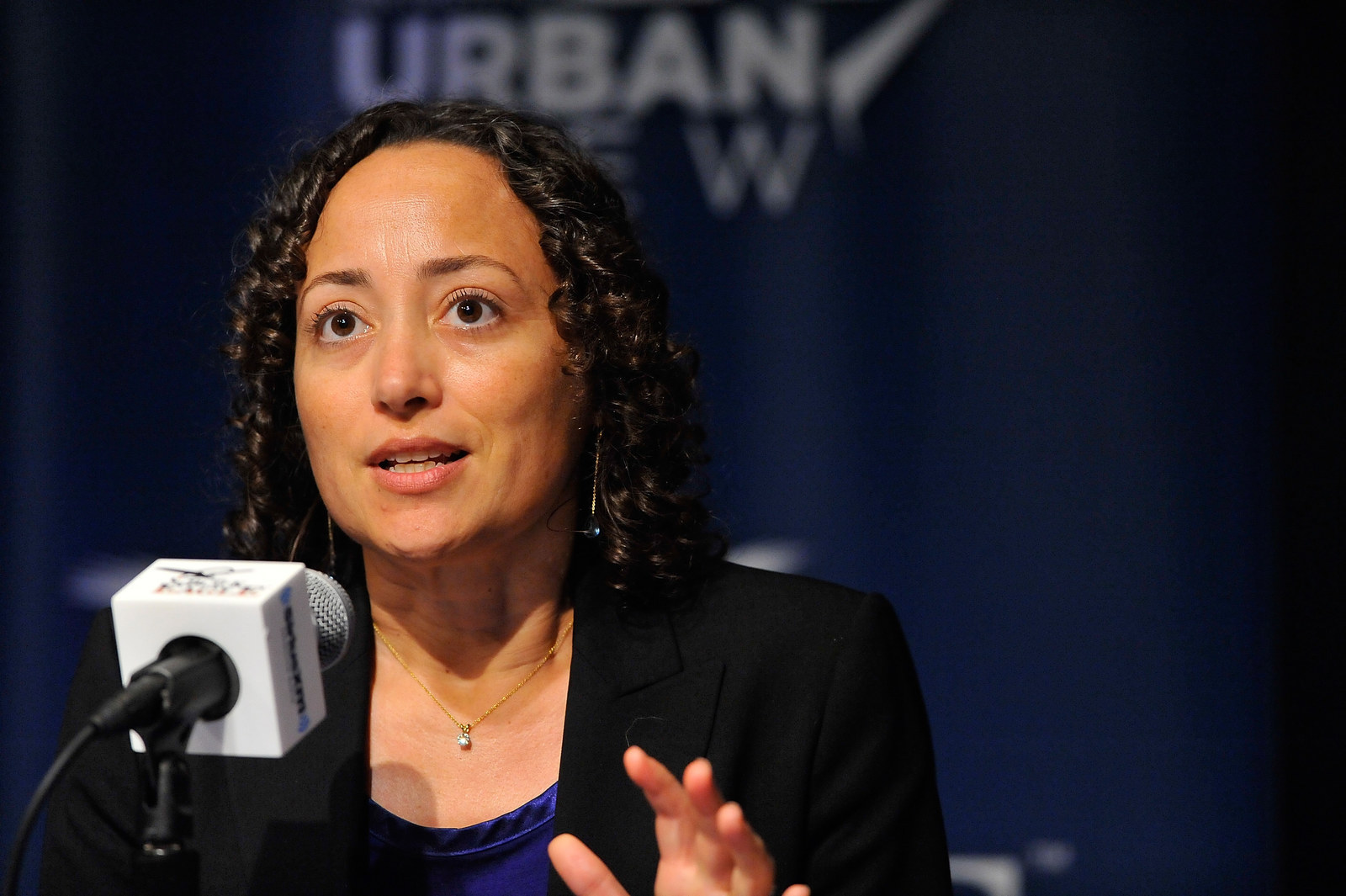 Ian Thompson, legislative representative for the American Civil Liberties Union, told BuzzFeed News that Congress should pass "legislation to narrow the kind of carte blanche discrimination that Title IX's sweeping religious exemption permits."
"If schools want to engage in sex discrimination, the federal government should not be funding it with taxpayer dollars," he said.
ADF's Baylor, however, defended the exemption as a key congressional decision to protect religious freedom.
"The Title IX exemption reflects the undeniable fact that in a diverse country, Americans will inevitably disagree about foundational issues, including on matters of religious belief and practice," he said in his statement. "Reflecting the best traditions of our nation, Congress declared that these differences ought to be respected and accommodated, even as it sets baseline requirements for educational institutions whose students benefit from tuition assistance programs."
Given the current law, Thompson at the ACLU said, officials should at least publish all of the waivers the department approves and show what the specific waiver it allows the colleges to do.
"LGBT students and their families have a right to know the discrimination they can be subjected to by their school based on their sexual orientation or gender identity," he said.
A total of 187 exemptions were granted by previous administrations. Many of those were from universities applying in the 1970s. But the Education Department official said that after the Education Act was passed, government took little action to grant them until the Reagan administration in the 1980s, when many were approved in a burst. Those primarily concerned pregnancy, sex, divorce, abortion, and sex outside of marriage.
In order to get approved for a waiver, a religious school must be preparing students to be ministers or for a religious vocation; require faculty, students, or staff to be members of their faith; or be controlled and significantly funded by a religious organization.
Education Department spreadsheet of all of the waiver requests granted or pending under the exemption: