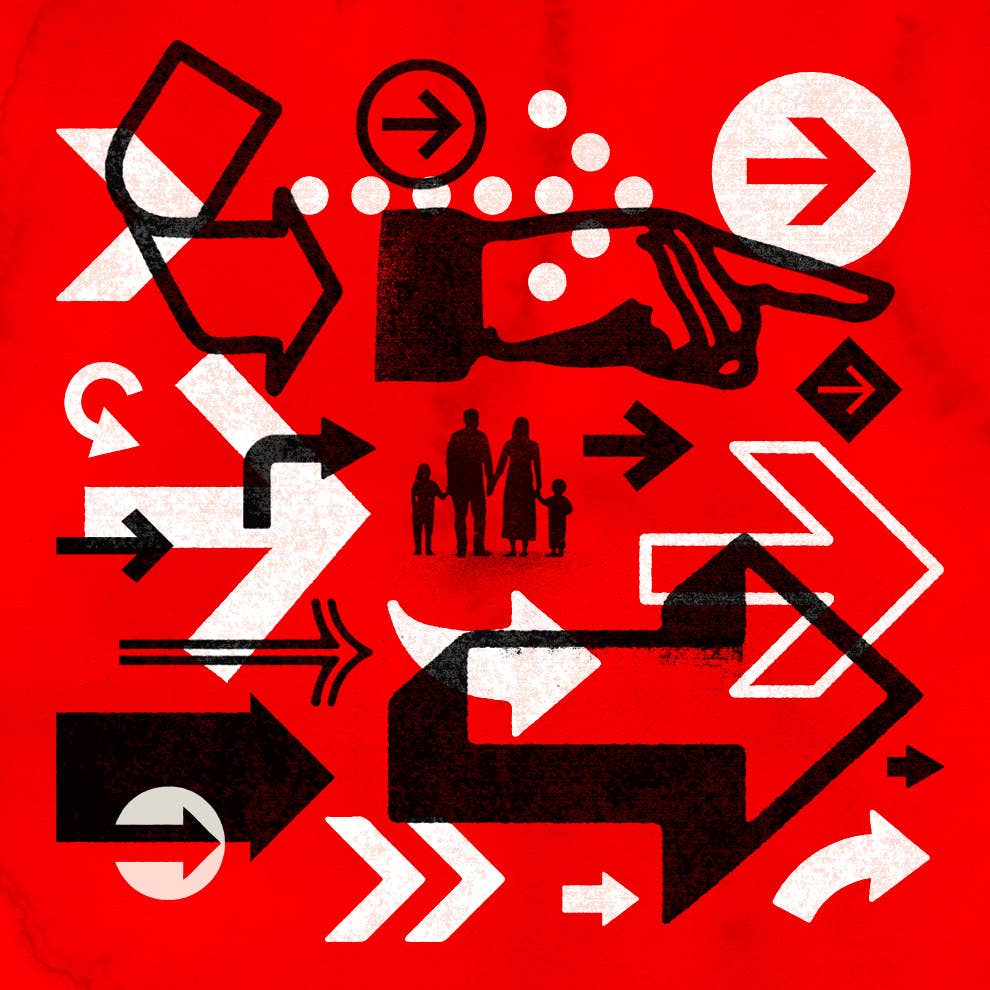 President Trump ran on a promise to make America great again by building a wall to keep out undocumented Mexican immigrants, whom he referred to as criminals and "rapists," and banning Muslims from entering the country until authorities "can figure out what's going on." He won the Republican nomination and the general election on that platform.
Since taking power, his administration has made sweeping changes rooted those promises. Here are the administration's major moves:
1. Using racist language that portrays immigrants as a "violent" pests from "shitholes."
Trump has bombarded immigrants with racist insults since his campaign began in 2015, when he infamously called Mexicans "rapists." Once in office, he called people entering the country "animals" — then later said he was referring only to Central American gang members. But he continued to use terms like "infest" and "breeding" that appeared to connote animal behavior. "Soooo many Sanctuary areas want OUT of this ridiculous, crime infested & breeding concept," he tweeted in April. He said in another tweet that immigrants would "infest our Country, like MS-13."
As for people in Africa, El Salvador, and Haiti? They live in "shithole" nations, he said during a January closed-door meeting; Trump later denied making the "shithole" comment (despite lawmakers in the room who insisted he did say it). Trump also told the New York Times that 15,000 people from Haiti "all have AIDS." Trump has often suggested immigrants are violent — even though immigrants don't commit crime at higher rates relative to native-born residents — and claimed that people entering the country with kids are "some of the worst criminals." He also claimed immigration in Germany led to a crime spike in the country, which was not true.
2. Opposing Syrian refugees by repeatedly comparing them to poisonous, treacherous snakes.
The Syrian civil war has caused a years-long humanitarian crisis as millions of refugees have fled the fighting. President Obama granted asylum to 18,000 Syrian refugees before his term ended. Trump opposed this policy, and on the presidential campaign trail regularly referred to a fable from Aesop about a woman who finds a half-dead snake and nurses it back to health, only for the snake to bite and kill her. "Oh shut up, silly woman," the snake says at the end. "You knew damn well I was a snake before you took me in." As of April of this year, the US had admitted just 11 Syrian refugees. Trump has continued to occasionally recite the snake fable as president.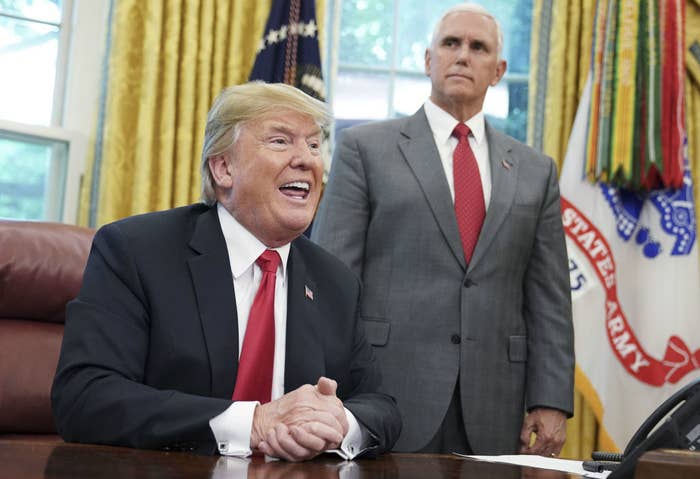 3. Creating travel bans that target Muslim-majority countries.
During the 2016 campaign, Trump promised "a total and complete shutdown of Muslims entering the United States," saying "there is great hatred towards Americans by large segments of the Muslim population." He issued a travel ban targeting people from Muslim-majority nations shortly after taking office in 2017, causing travelers to be detained at airports. The State Department reported canceling up to 60,000 visas. A judge blocked the travel ban, so Trump issued a revised order, which courts then also suspended. Finally, Trump issued a proclamation creating a narrower ban, which the Supreme Court upheld in June.
4. Withholding money from cities that protected undocumented immigrants.
Jurisdictions across the US have adopted policies that avoid helping federal deportation efforts, which, they argue, help police investigations and reduce crime. The Trump administration has tried several methods to punish them.
The president issued an order in January 2017 to cut off grants to areas with these "sanctuary" policies, which a federal judge in San Francisco blocked as unconstitutional. The Justice Department, meanwhile, has been more tenacious. Attorney General Jeff Sessions threatened last year to cut off community policing grants from sanctuary cities, and while that policy is blocked as the case proceeds, another case is advancing.
Sessions has withheld the country's biggest crime-fighting fund — the Edward Byrne Memorial Justice Assistance Grant, which Congress approved in 2017 — from any jurisdictions that didn't report undocumented immigrants. A federal judge in Chicago temporarily blocked the policy, but the 7th Circuit Court of Appeals limited the ruling in June. Since then, the Justice Department has dispersed more than $200 million to local police nationally but is withholding millions of dollars from about two dozen locales with sanctuary policies.
5. Killing a successful Obama-era program that kept families unified.
After coming under fire for detaining families seeking asylum, the Obama administration tried a new way of keeping people on the grid. In 2016 it launched the Family Case Management Program, which housed hundreds of families while providing them with access to social workers and legal representation. It succeeded wildly — 99% of participants attended their court dates and ICE check-ins. The Trump administration announced in June 2017 it would shut down the program, arguing that doing so would save money. The closure paved the way for imprisoning asylum-seekers and the family separation crisis that followed.
6. Ending DACA, which protected immigrants brought to the US as children.
In September 2017, Trump announced an "orderly wind-down" of the Deferred Action for Childhood Arrivals program, known as DACA. Former president Obama created the program, which granted legal work and residency status to around 700,000 children of undocumented immigrants who were brought to the country as kids. Many had no memory of life outside of the US, and both Democrats and Republicans agreed they should be allowed to stay in the country. But Republicans argued DACA was illegal because Obama acted without Congress. Trump gave Congress six months to come up with a permanent fix before the program would end.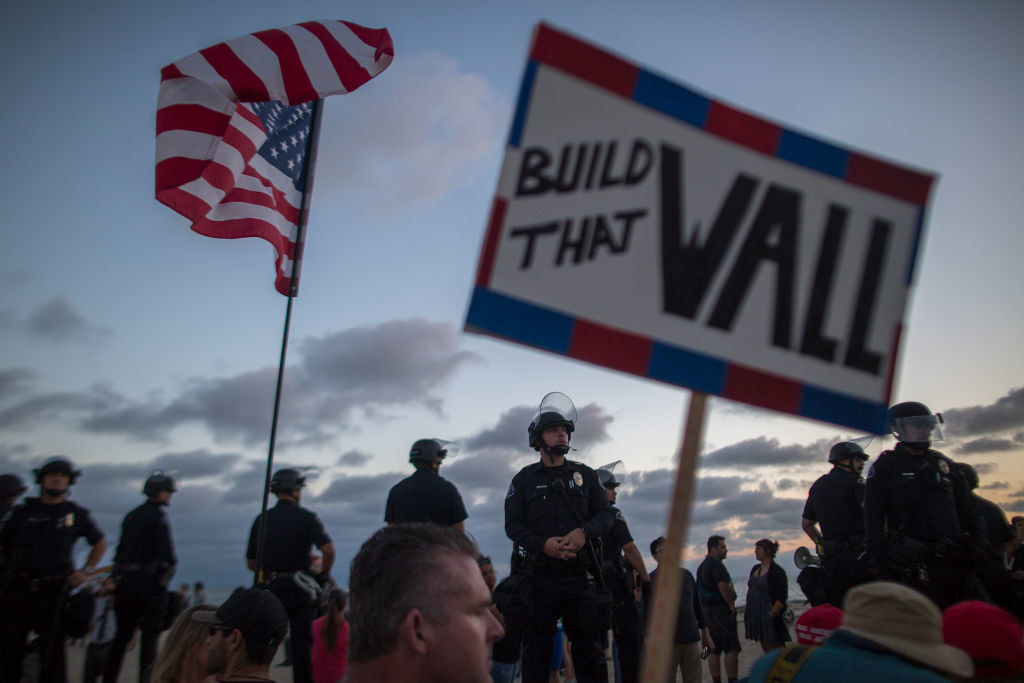 7. Ending protections for people who fled war and natural disasters.
The Immigration Act of 1990 gave immigrants the right to live and work temporarily in the United States if the attorney general deemed them unable to safely return home due to an environmental disaster, armed conflict, or another extraordinary condition. It was called temporary protected status, or TPS. But starting last November, Trump started to set deadlines that will end protections for roughly 300,000 immigrants — who make up the vast majority of those covered by the program — requiring them to leave or face deportation starting in 2019. Among them, nearly 200,000 Salvadorans will soon lose protections granted after a pair of 2001 earthquakes. Meanwhile, 2,500 Nicaraguans, many of whom have lived in the US for nearly two decades, will lose their status, along with roughly 60,000 Haitians, who were granted entry to the US after an earthquake in 2010 leveled their country's infrastructure.
8. Failing to provide adequate care to pregnant women in custody, according to several women.
The Department of Homeland Security introduced a policy in December to detain pregnant immigrants before their third trimester. Women who were detained told BuzzFeed News they'd been shackled around the stomach, denied medical care, and abused. The women said they were ignored while obviously miscarrying and said their jailers were unwilling or unable to respond to medical emergencies. "I realized I was losing my son," said one woman from El Salvador. "I spent about eight days just lying down. I couldn't eat, I couldn't do anything. I started crying and crying and crying."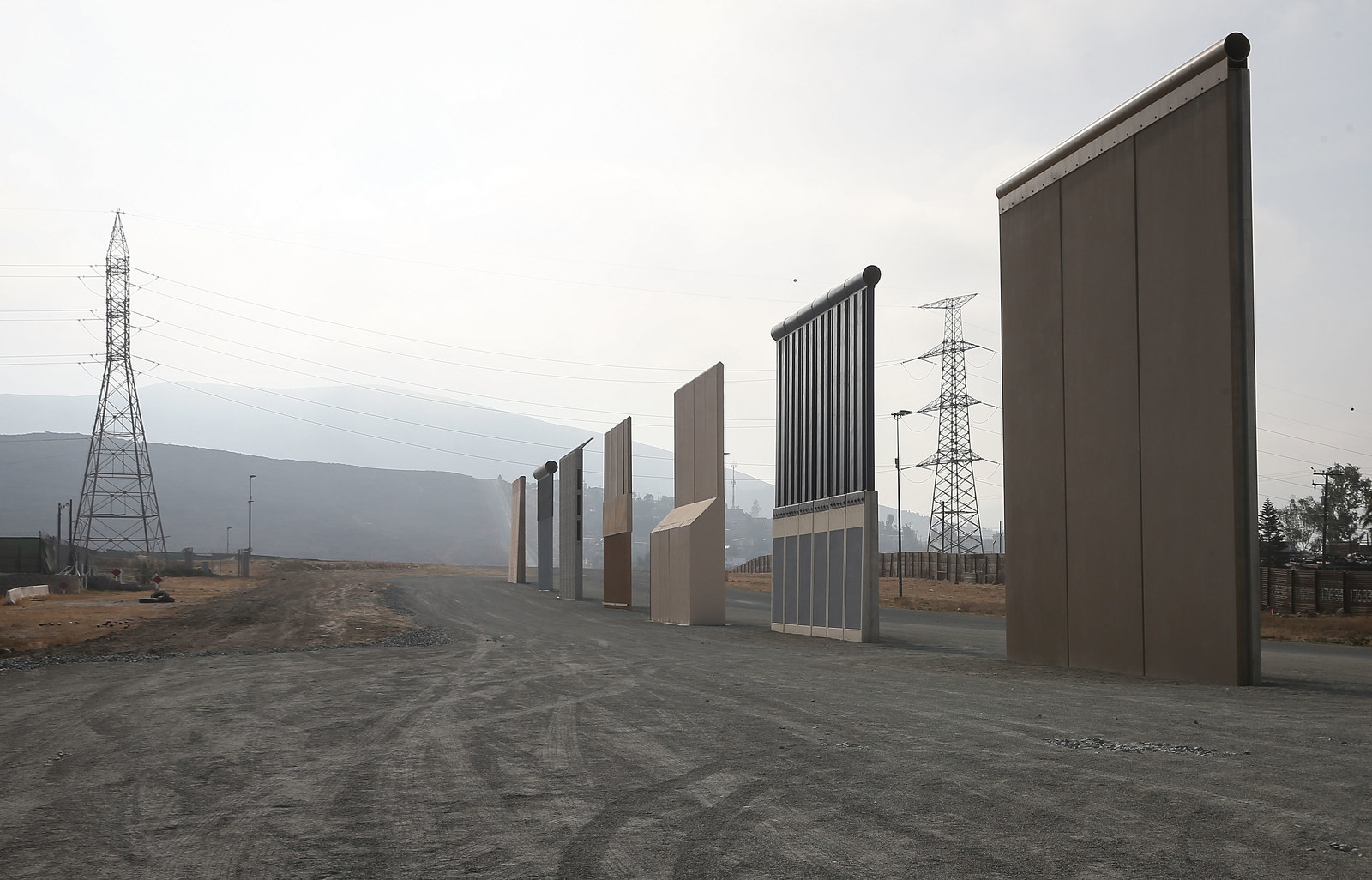 9. Torpedoing a permanent DACA fix.
Before the program expired, a group of senators spent weeks negotiating a bipartisan bill in January that funded Trump's promised Mexican border wall in exchange for granting DACA recipients a pathway to citizenship. Shortly before the vote, Trump bashed the bill and threatened to veto it. In the end, it fell short by six votes. Republican Sen. Lindsey Graham said Trump initially supported the bill until White House staff changed his mind. Who it was that changed Trump's mind may never be known.
10. Pushing for massive cuts to legal immigration.
The Trump administration laid out a four-pillar plan on immigration in January. Along with building a border wall and giving a path to citizenship for the DACA population, it calls for major cuts to legal immigration.
One pillar was ending the Diversity Immigrant Visa Program, which grants about 50,000 visas per year to people from countries with traditionally low immigration rates — overwhelmingly African, Asian, and Eastern European nations. Trump also wants to end so-called chain migration by limiting what family members people can sponsor after they become citizens. This would slash legal immigration rates by about 40%.
11. Shutting down naturalization offices on military bases.
In January, the federal agency in charge of processing citizenship requests shut down its offices on three basic training facilities. This essentially ended the practice of expediting citizenship for recruits who complete basic training. These offices had naturalized more than 10,400 military service members since 2009. This came after the administration lengthened the service requirement for gaining citizenship to 180 days — longer than the 10 weeks typically spent in basic training.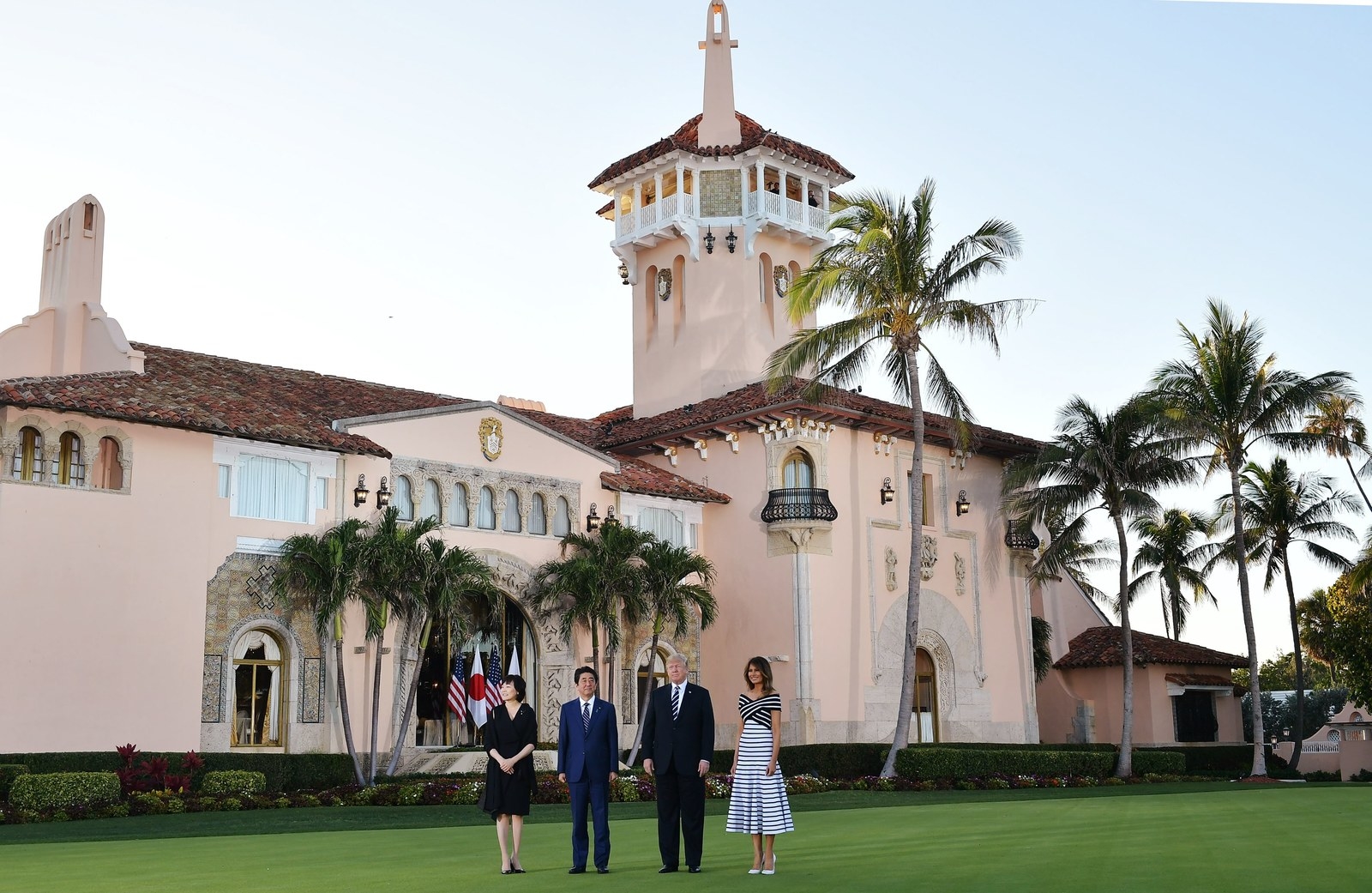 12. Cracking down on visas for workers — except, apparently, when it helped Trump's own business.
The Trump administration clamped down on visas for immigrants doing specialized jobs. US Citizenship and Immigration Services issued a memo in February explaining that H-1B visas applications will require employers to show "detailed statements of work" and to "detail the specialized duties the beneficiary will perform," among other more stringent requirements. Meanwhile, Politico reported in April that visitor visas had declined internationally — not just nations with large Muslim populations — by 13%. And CNN found that F-1 visas for foreign students were down 17%.
Further tightening the belt, USCIS announced in a May statement that it would apply a new formula that increases punishment for people who violate terms of their visa.
There is, however, one exception to the trend: Trump unexpectedly announced 15,000 more H-2B visas in July 2017, which are awarded to lower-skill foreign workers. His private Mar-a-Lago resort subsequently requested dozens of those new H-2B visas for workers. He has previously said it's "very, very hard to get help" during the Florida tourist season.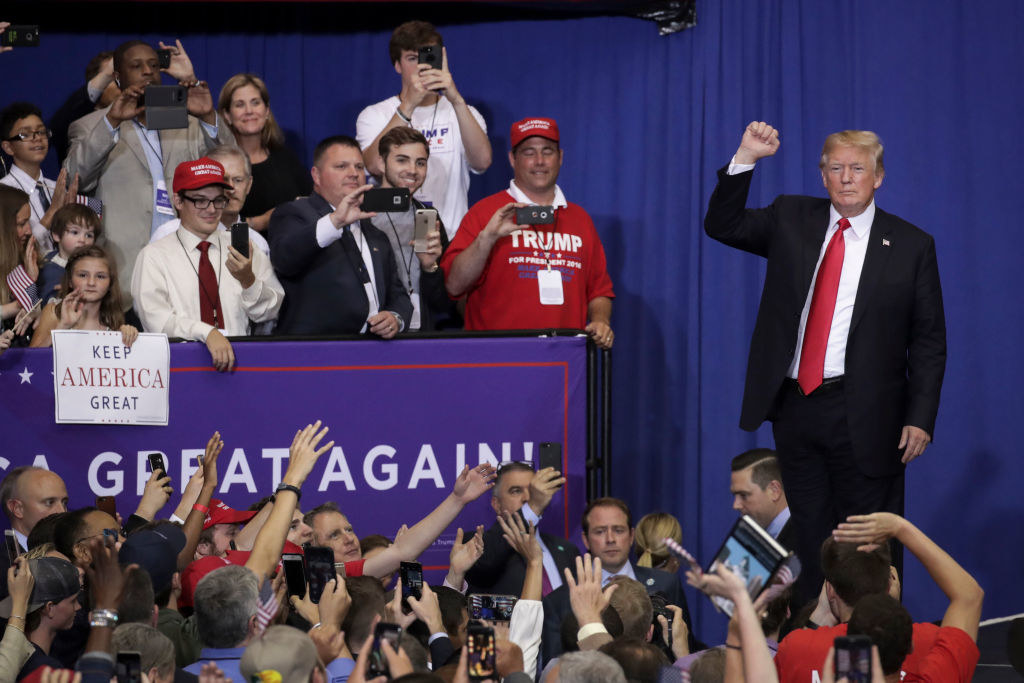 13. Suspending legal assistance for immigrants facing deportation.
The Justice Department, which runs the immigration courts, announced plans in April to halt assistance by the Legal Orientation Program, the Washington Post reported. The program, created by former president George W. Bush, provided legal help for about 50,000 immigrants facing deportation annually. But members of the Senate Appropriations Subcommittee pushed back against Sessions, who said in a hearing on April 25 that while he has "concerns" about providing the legal aid, he will offer the services while he continues to review the program.
14. Separating children from their parents without plans to reunite them.
The Trump administration started taking children from their families at the border in spring as part of its "zero tolerance" border apprehensions policy, which led to children being held in cages and federal lawyers admitting they'd lost track of some parents.
Sessions announced the "zero tolerance" policy for anyone entering the country illegally and warned that "that child will be separated from you." Trump claimed the policy responded to an unprecedented surge of immigrants, but government data shows that's untrue.
Amid backlash, Trump issued an executive order in June that would curb family separations, but he left the underlying policy intact, asking, instead, for a judge to rule that children could be held in detention centers with their parents for longer than 20 days. The judge refused, saying the children's "best interests should be paramount." The administration began reuniting children under 5 years old by July 10, following a court order, and identified 2,551 children ages 5 to 17 potentially eligible for reunification by a July 26 deadline. In the interim, a judge temporarily stopped federal officials from deporting reunified families.
15. Revoking citizenship from immigrants who had already become Americans.
USCIS launched an office in June to cancel the citizenship of immigrants who had lied in naturalization paperwork. The federal government has enforced anti-fraud laws like this for decades, including under former president Obama, but Trump amplified enforcement by "hiring several dozen lawyers and immigration officers" to take a broader approach than before, the AP reported. The crackdown ensnared a 63-year-old Peruvian grandmother, a former secretary who had worked in an office where the boss ran a financial fraud scheme, the Miami Herald reported. Despite her peripheral role, she faces denaturalization, even though she helped the FBI prosecute her former boss in 2012.
16. Torpedoing a permanent DACA fix (again).
After the Senate failed to repeal DACA, Republicans in the House of Representatives also took a shot at passing a GOP-only DACA fix. Passing a bill without any Democratic votes was always seen as a tall order that would be impossible without Trump's strong backing. While the president did nominally support the bill, Trump tweeted in June, "Republicans should stop wasting their time on Immigration" before the midterms. This led one lawmaker to declare the bill "torpedoed by tweet." It failed, and to date no immigration bill has been passed.
DACA expired in March, and recipients are currently protected from deportation only by courts — which issued injunctions that temporarily keep DACA in place for people who were already protected under the program.
17. Blocking victims of domestic violence and gang violence from seeking asylum.
This June, Sessions directed immigration judges to stop granting asylum to many victims of domestic violence, gang violence, and other crimes. Sessions overruled a court that had granted asylum to a woman abused by her husband and ordered that only victims of state-based crimes are eligible for asylum, not private crimes.
18. Rescinding a memo telling employers that refugees have a "right to work."
On July 3, Sessions withdrew a 2011 memo from the Justice Department that had informed businesses that refugees and people granted asylum have a legal right to employment in the US. Once they have been granted asylum, they "are authorized to work indefinitely," the memo said. Sessions rescinded the policy memo, along with 23 other guidance documents, providing little explanation. He said in a statement they "were issued improperly" or were simply "inconsistent with current law."