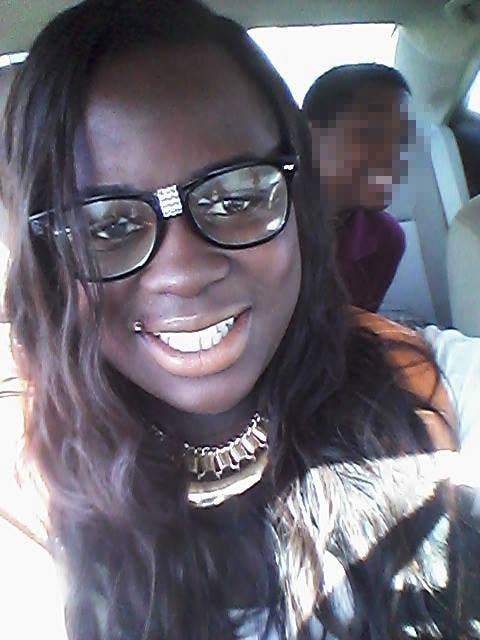 Authorities are searching for a gunman who shot and killed Deshawnda Sanchez, a 21-year-old transgender woman, as she tried to flee her perpetrator early Wednesday morning, Los Angeles police Det. Christopher Barling told BuzzFeed News.
While police are currently classifying the case as a robbery and homicide, Barling said police are also considering the possibility that the attack was a hate crime.
That question — whether the homicide was motivated by anti-transgender sentiment — is certain to be raised at a vigil for Sanchez Friday night. One of the vigil's organizers, Bamby Salcedo, told BuzzFeed News, "In my opinion, she was killed because of who she was. She was running for her life and knocking on a door to try to get away. It is definitely a hate crime."
Sanchez is the third transgender woman of color killed in the L.A. area within the last six months. The body of Zoraida "Ale" Reyes, 28, was discovered outside a Dairy Queen in Anaheim in June, prompting many people people to speculate that the outspoken activist was targeted for being transgender.
In early October, Aniya Knee Parker, 47, was fatally shot in East Hollywood after three men reportedly tried to take her purse.
Sanchez, who went by the name "Tata," had called 911 around 4 a.m. on Dec. 3 to report she was being robbed, Barling said.
Tata then ran to a home on a cul-de-sac to find safety.
"The resident there heard knocking and heard a gunshot," Barling said.
Sanchez was dead when medics arrived, according to the LAPD.
"We found no pocketbook or purse, so we know that she was robbed," Barling said, adding that the potential suspect, identified only as a black man, left the scene in a light-colored compact car.
"At this time, the evidence is of a robbery, but I won't know... until I know who the suspect is," said Barling. "It may be a hate crime — I am very open to the fact that may be the case."
Christopher Argyros, a project manager for the Anti-Violence Project Legal Services in Los Angeles, told BuzzFeed News he is confident in the LAPD's investigation into Sanchez's death. Still, he said, it is important for groups to advocate that the LAPD approach investigations into transgender attacks with the understanding that "it is most likely that the person's gender identity or gender expression is a factor in the violence."
"What we see with transgender women of color, specifically, is there is a sense that their lives don't matter," Argyros said. That violence, he said, "is being fueled by transphobia and racism."
Crimes against transgender women, including non-fatal attacks, took an uptick in L.A. last year. A report by the Los Angeles County Commission on Human Relations says 19 transgender people were targeted for hate-motivated attacks in 2013, which accounts for a 46% increase from the 13 attacks the year before.
The attacks were roughly even the preceding three years. Figures have not been published for 2014.
Four transgender women in Ohio have been killed in the last 20 months.
Salcedo, who is a member of the group Familia: Trans Queer Liberation Movement, is helping organize the vigil that convenes at 6 p.m. Friday outside a shopping center at 1800 W. Slauson Avenue in South Los Angeles. Friends and family of Sanchez will then proceed a few blocks to the street where Sanchez died.
Salcedo says the trends of violence against transgender women is the result of "ignorance and intolerance from the society." But she warned it continues in part because "the police are not really taking seriously all of the violence that's happening toward our community. They are not really seeing that our community is being killed because of who we are."
Barling said several officers also plan to attend the vigil.
The LAPD, meanwhile, is asking for anyone with information about the case to contact the Criminal Gang Homicide Division at (213) 485-4341.