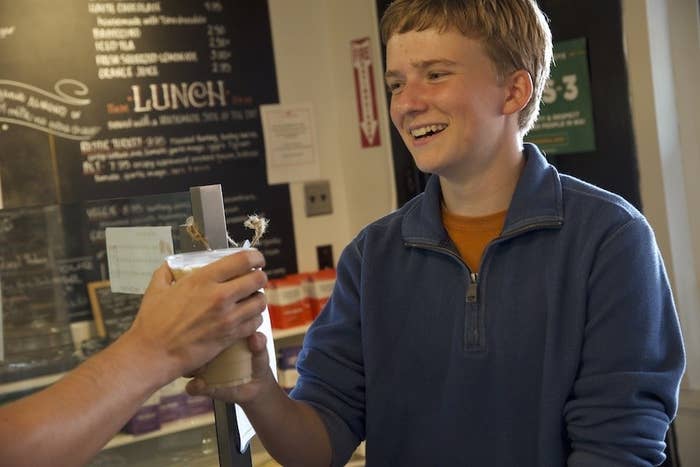 BOSTON — On a recent Saturday, Dee Rogers, a young tech manager in a gray sweater and Converse, knocked on a man's door in Everett, Massachusetts, a slope of gabled houses north of Boston where dozens of lawns display statuettes of the Virgin Mary. A dog became unglued inside the house, so a middle-aged man in a Disney World sweatshirt slipped out to the porch, lit a Marlboro Red, and let it dangle from his mouth.
"When I knocked on the door, you knew pretty quickly I was transgender," Rogers told the man, named James, who nodded.
Rogers had come to discuss Question 3, a measure on the November ballot. Voting yes would uphold a state law that bans anti-transgender discrimination in public places like restaurants, she said, thereby letting trans people use restrooms that match their gender identity.
"They should have the same fuckin' rights that I do," James replied — gesticulating with his cigarette in a chopping motion — "plain and friggin' simple."
"I don't give a shit whether you're gay, lesbian, whatever," he said.
James took another drag — then he dropped a single statement that has stymied efforts to protect LGBT rights for years, a one-line wall that the movement has hit since same-sex marriage became legal nationwide: "The only issue I have with them is the bathroom issue."
No other message has been weaponized as succinctly and with such devastating injury against the LGBT movement in recent years as "men in women's bathrooms." Evangelical Christians across the United States have stopped nondiscrimination policies by claiming they'd give sexual predators carte blanche to prowl women's bathrooms. While unsupported by data, the myth suggests transgender-rights laws create a loophole for cisgender men to stalk women, while exploiting centuries-old stigmas of transgender people as creeps. The attack has had far-reaching consequences for lesbians, gays, and bisexuals too. By zeroing in on provisions that cover gender identity, the Christian right has made "men in women's bathrooms" an effective wedge to block and reverse comprehensive LGBT civil rights policies nationally.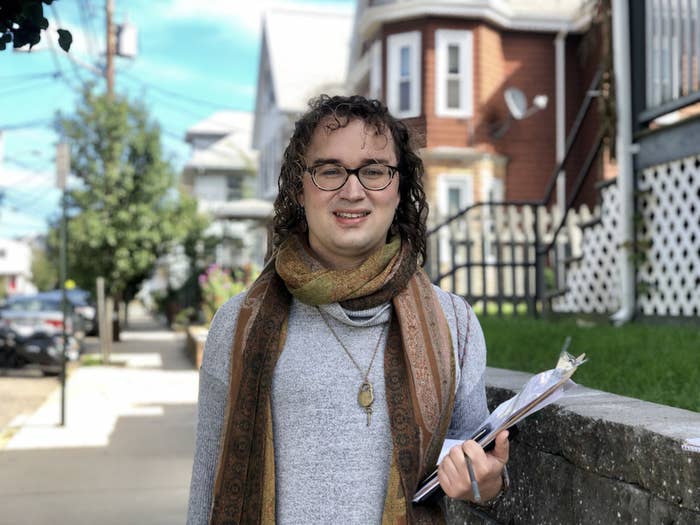 Exactly three years ago, LGBT leaders were huddled in Houston, Texas, unaware that they were about to hit that wall. The movement's top groups spent millions of dollars in the blue metropolis to defend a nondiscrimination ordinance. Although the measure had passed years before, critics ran a referendum that required a public vote. Upholding it seemed like small potatoes after winning marriage equality at the Supreme Court, and with three times the budget of their opponents, it appeared to be in the bag. A poll in September 2015 gave them a 16-point lead.
But conservatives in Houston unleashed a kryptonite TV ad in the final weeks that portrayed a man trapping a little girl in a bathroom stall. "No men in women's bathrooms," said a slogan that drenched the airwaves and filled mailboxes. Progressives mostly avoided a direct rebuttal, instead running spots about tolerance toward diverse communities — after all, the first rule of politics is not to reinforce your opponents' frame. But ducking the bathroom issue, and bypassing most talk of transgender people, specifically, proved fatal. Despite polling that showed positive signs for the LGBT campaign, come Election Day, voters repealed the ordinance by 22 points.
The bathroom message had, in fact, unraveled the entire national LGBT rights apparatus. If they couldn't retain what they'd already passed in Houston (a city that's only elected Democratic mayors since 1981), then conservatives were the ones shaping the LGBT political arc. The country's top LGBT leaders faced a major schism over state bills the next year when they lacked a response to the bathroom message. In recent years, bathroom fears also led to the repeal of LGBT protections in Springfield, Missouri, and Charlotte, North Carolina.
One of the big LGBT groups, Freedom for All Americans, commissioned an autopsy by Thalia Zepatos, an expert on the same-sex marriage fight, to diagnose what went wrong in Houston and prescribe a prophylactic. The leading recommendation: Build widespread familiarity with trans people in advance, and, when it's time for the campaign, trans people must lead the way.
Now, Massachusetts is the big test.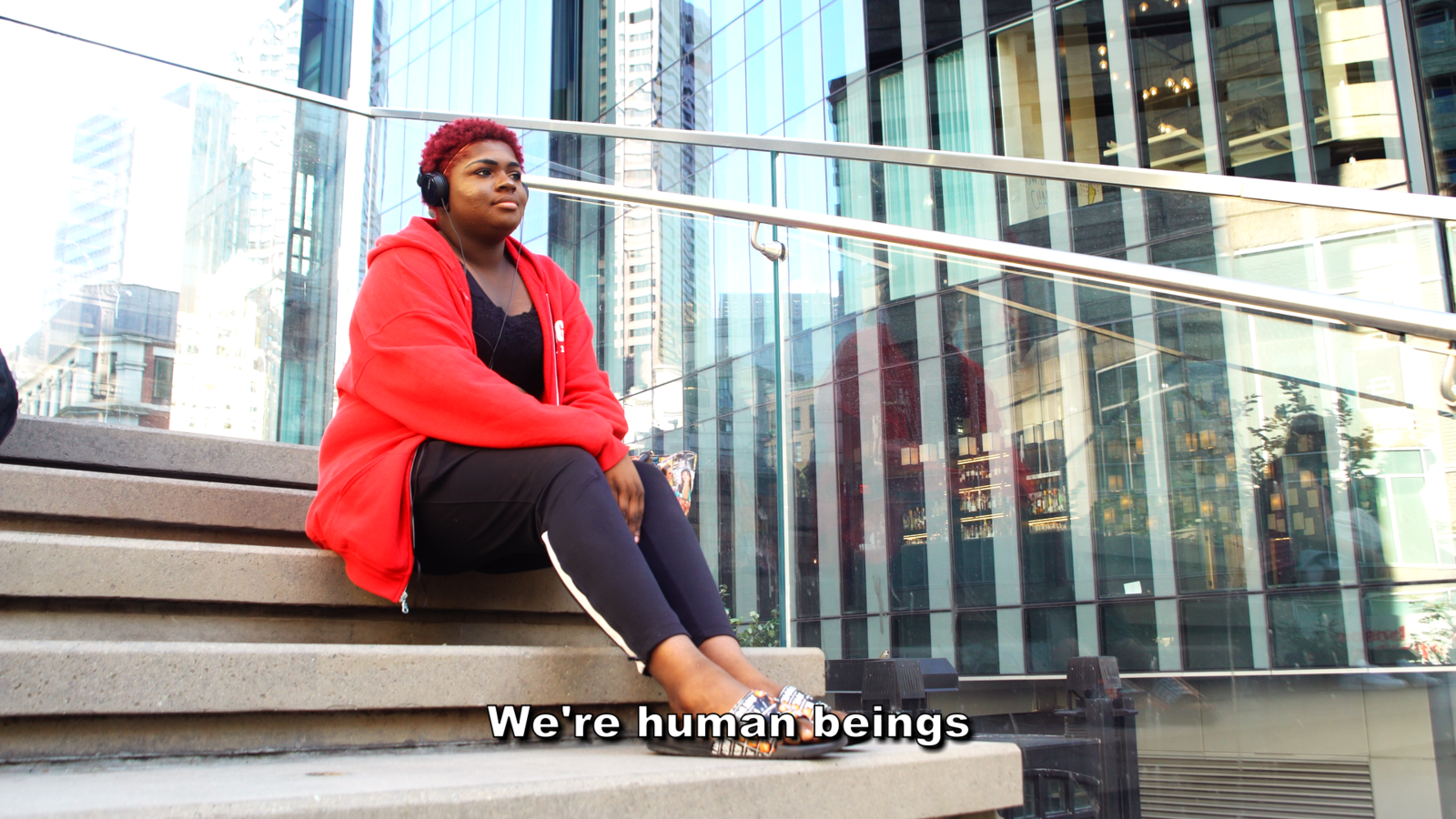 If progressives can crack this code, neutralizing the bathroom message, then it will be the template to pass LGBT protections around the US. It remains legal to discriminate against LGBT people in most states, and several purple states — namely Pennsylvania, Florida, Arizona, and Ohio — could pass those protections if progressives can overcome the bathroom attack.
Potential legislation can't simply leave out transgender people, as some have suggested. Progressive leaders made a tacit pact to include the LGBT spectrum after a series of bills only covered sexual orientation, including one in Congress, which ignited fury from activists in the late 2000s. (Massachusetts lawmakers passed the transgender public accommodations law just two years ago, which led evangelicals to run this year's referendum, underscoring why omitting public accommodations for transgender people from earlier nondiscrimination-rights laws creates challenges later on. LGBT groups are now forced into an expensive fight to defend the most vulnerable members of their community, thanks to Massachusetts's piecemeal approach.)
Quite simply, if the LGBT movement can find an effective strategy in Massachusetts, their triumph will have repercussions — not just for trans rights, but for those of all LGBT people — from coast to coast.
The face of the multimillion-dollar campaign in Massachusetts is Ian, an affable 15-year-old transgender boy with a swoop of blonde hair. He voices over a statewide TV ad that shows images of him playing tug-of-war with his black Lab, buying a cup of coffee, and hanging out with his family before facing the camera to tell voters, "Protect Massachusetts kids like me."
Two weeks after it started running, Ian hung out with his mom, dad, and dog in their Boston-area house, explaining that they privatized their social media accounts before wading into the bilious fight. They asked not to share their last name.
"We definitely had concerns," Ian's mother, Tricia, told BuzzFeed News. "But we all agreed as a family that we're pretty lucky where we are in our situation, that our son doesn't feel afraid."
Young trans people like Ian have been integral to the public persuasion. When urging lawmakers to pass the bill in 2016, Brandon Adams, a transgender teenager, was "one of our most prominent spokespeople," said Angela Dallara of Freedom for All Americans, the national group behind the "Yes on 3" campaign.
A local independent group — Stand Up, Speak Out — produced its own web ad featuring transgender youth, including an 18-year-old, a 17-year-old, and a 6-year-old. Ryley Copans, 24, wrangled fellow trans activists to produce the video, telling BuzzFeed News recently, "How can you say no to this kid?"
"Part of the thinking with children is how we are all born innocent and without prejudice," Tricia said, "and I think it's trying to get people to think that way regardless of age."
Ian raised a pragmatic issue: If transgender people like him can't use public restrooms they identify with, they can't really leave the house. "Children are used in ads, for persuasion, just because they're children," he said about being the face of the campaign. "The people of Massachusetts are going to vote, which is something I'm not able to do. I can't do this, so please help me."
"I think they're strategic in using children," Andrew Beckwith, chair of Keep Massachusetts Safe, said over a tenderloin sandwich at Strega Prime steakhouse, located in an office park shared by his campaign headquarters in Woburn, Massachusetts. Beckwith is far from the Bible-pounding caricature you might imagine fighting against LGBT laws. He's an East Coast academic lawyer who sheepishly admitted his politics reflect "a cisgender binary construct."
"Children are more sympathetic, and sort of using a young — anatomical, I'm assuming — female, who looks male, looks very nonthreatening," he said. "No one is going to say to that kid, 'Hey, wait a minute. I don't think you're identifying with your biology, so you can't have coffee.'"
Beckwith is trailing in recent polls. Badly. A SUPRC/Boston Globe survey released in September shows voters want to uphold the transgender rights law by a 72–17 point chasm (the rest are undecided or didn't answer). A recent WBUR poll showed a similar split of 71% in favor and 21% against.
But Beckwith insisted those polls are flawed, and that he's still got time to win.
"There's no mention of bathrooms at all," he explained, noting that a separate WBUR poll from May specifically had asked about transgender people choosing restrooms regardless of their sex at birth. Hearing those terms, only 38% of voters wanted to uphold the law and a majority, 55%, wanted to repeal it. Indeed, the language that will appear on ballots, Beckwith pointed out, refers to restrooms specifically. Moreover, he said, "We have a 30-second ad that cuts right to the chase — this is about a law that allows men to use women's spaces, lockers, showers, etc., if they claim they identify as a woman."
According to Keep Massachusetts Safe's own website, the ad "depicts a sinister man in a hooded sweatshirt entering a women's locker and shower room to hide in a bathroom stall just before a teenage girl walks in."
"What does Massachusetts Question 3 mean to you?" a woman's voiceover asks. "It means any man who says he is a woman can enter a women's locker room, dressing room, or bathroom at any time — even convicted sex offenders."
It hews closely to the commercials deployed in Houston during the final weeks of the 2015 campaign, which helped reverse support. Beckwith was coy about where his ads will air — for now, he said, he only had plans to run it online. An infusion of cash at the last minute could put it on TV.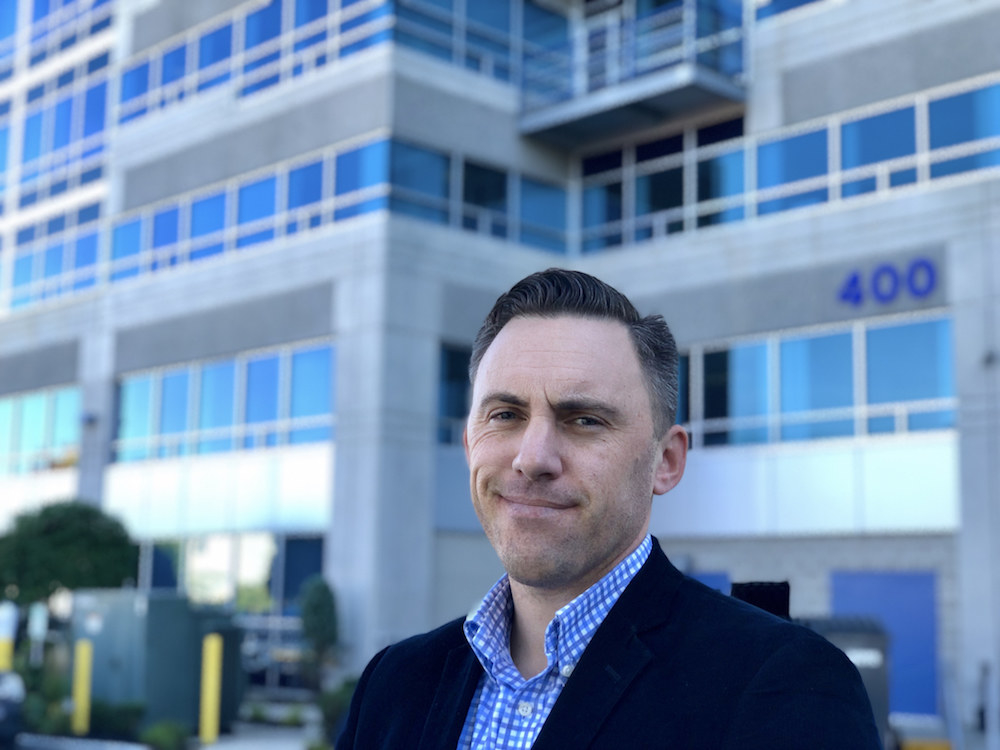 Beckwith sighed when asked if there's any data showing incidents like the one depicted in the ad jumped after the Massachusetts law took effect in 2016.

"So we have, there's anecdotal news reports of men going into women's spaces," he said, but conceded there are no numbers showing an uptick. He said a man (not transgender) took pictures inside a women's restroom at a TJ Maxx in Plainville. Staff initially didn't contact police, Beckwith said, but when they did, the man was arrested. Beckwith also cited a report from a group called Woman Means Something, which says that after Target approved a transgender-friendly policy in 2016, media reports of Peeping Toms in the retail outlet rose nearly threefold over the next year.
But Beckwith was especially animated about one incident in Milton. A transgender woman filed a complaint with the state when a salon refused to provide a nail service; the transgender woman said she also wanted a Brazilian wax. The state attorney general's office told BuzzFeed News the woman has since dropped the complaint. Although this was unrelated to bathrooms, Beckwith said it proves the law can be abused.
Yet the Massachusetts law says it cannot be used as a defense to commit nefarious acts — like a man peeping in the ladies room — by saying someone cannot assert "gender identity for an improper purpose." Moreover, the Williams Institute, a gender think tank out of UCLA, published a study in the journal Sexuality Research and Social Policy in July that found no correlation between laws protecting transgender people's legal rights and more bathroom incidents.
"I think their study is biased," Beckwith dismissed, pointing out that the Williams Institute adopts progressive, fluid ideas about gender. "How many, how much of an increase in sexual assault would be accepted?"
A dozen volunteers drank coffee in a library basement this month learning how to use a secret weapon — a tablet that played an anti-transgender TV commercial about bathrooms. But this crew was trying to uphold the Massachusetts law, not repeal it.
"We want to show that ad to voters so we can work through it with them," explained Gloria, a young woman leading the training for "Yes on 3."
"If people don't bring up bathrooms, we want to bring it up," explained David Topping, who oversees the field operation that completed more than 25,000 voter contacts by mid-October and plans to have more than 3,000 more voter conversations per week until the election. "They're going to hear it no matter what we do."
This focus on bathrooms is the opposite of what happened in Houston. "Leaders didn't recognize the damage being done," says the postmortem report by Zepatos issued in 2016. "The sexual predator claim seemed so ludicrous — depicted early on in direct mail pieces as a cartoon, with a Dracula-like figure in a cape lurking around the women's restroom — that it was discounted." Instead, the Houston campaign pivoted to ads about how the ordinance covered a wide range of people, including people of color and religious minorities. "It appeared to voters that Houston Unites was simply avoiding questions about transgender people."
Media outlets called Houston's ordinance a "bathroom bill" too, leading voters to simultaneously support the ordinance but oppose the "bathroom bill" — not realizing they were the same thing.
Zepatos laid out commandments to fix the problems, admitting that there was no silver bullet sound bite. LGBT leaders must begin years in advance, above all, to "build familiarity with transgender people and their lives" and "systematically engage transgender staff and leaders," she wrote. They must also proactively instruct media not to use "bathroom" framing around stories, while finding a think tank to issue an independent study refuting the opposition.
"We have never flinched from the bathroom topic. We aren't running from that," Kasey Suffredini, the Massachusetts campaign co-chair, said at an enormous conference table in a Boston office tower. "Especially in this #MeToo moment, no one is going to deny that these kinds of things do happen. What we're trying to explain to people is that they don't have a relationship to nondiscrimination laws. Good people wrestle with this question."
Unlike in Houston, voters in Anchorage, Alaska, narrowly upheld their transgender public accommodations ordinance by five points last year, when progressives put trans people front and center in their campaign.
But Massachusetts is the first case study in whether this works on a large scale — the state will see roughly 30 times as many voters this year as Anchorage did, with an electorate that has a massive Catholic population and an idiosyncratic voting record. Massachusetts tends to pick Democrats for Congress and president, but they unabashedly promote Republicans in state races (think former governor Mitt Romney or current Republican Gov. Charlie Baker). Which is to say, voters here — especially once you leave the coast — stray from left/right binary.
"If they can win in a place like this, the birthplace of marriage equality, we can expect these fights everywhere."
Suffredini said he's prepared for a double-digit slip in final results — or even late polls — when voters pick up on the bathroom message. "If they can win in a place like this, the birthplace of marriage equality," he said, "we can expect these fights everywhere."

That's one issue on which he totally agrees with Beckwith, who said, "If you can defeat this legislation in Massachusetts, you can defeat it in any part of the country."
So the "Yes on 3" campaign started early. The field director for the "Yes on 3" campaign began working in spring of 2017 and Suffredini has been calling reporters to avoid the "bathroom bill" terminology for years. Their ground game has grown to 50 paid staffers, including more than 30 canvassers knocking on doors five days a week, while they operate five phone banks per night with up to 20 volunteers. In total, about 2,000 volunteers joined the campaign, with more than 300 working per week.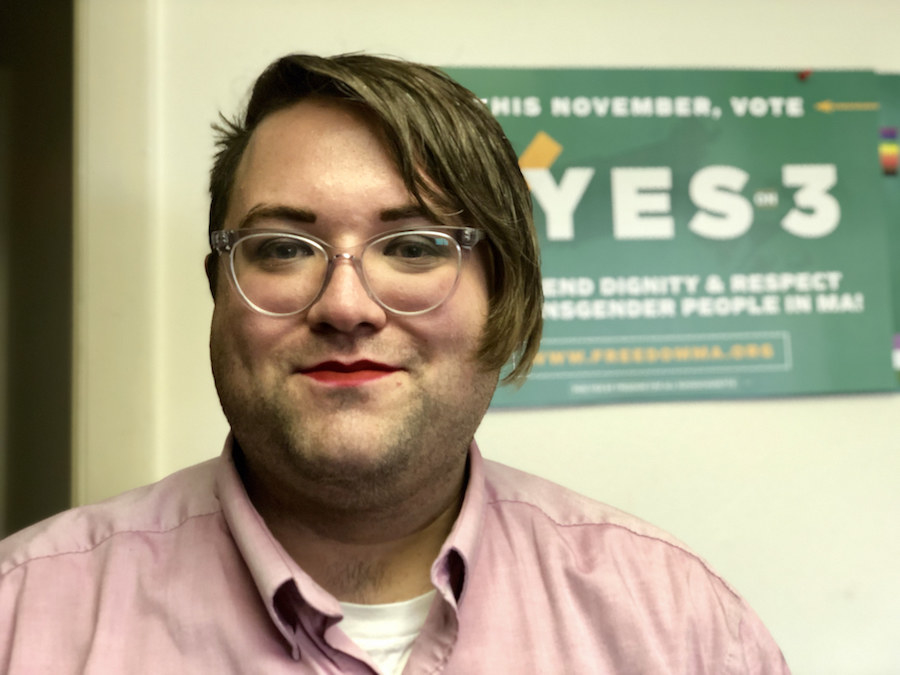 The executive committee is half transgender, and though they're behind the scenes, they've found there's also no messenger more effective than a transgender person — especially a trans teenager.

"There's something more sympathetic about a young person in the context of their family who is fighting for them, rather than an adult," said Suffredini. "The implicit message is that they are part of a community who loves them. Adults are adults and can take care of themselves, but it's a different discussion when you talk about the impact that this is going to have on young people."
Above all, the goal for Freedom for All Massachusetts is to keep those voters like James, who embrace nondiscrimination as a concept, from slipping away in the final weeks of the campaign.
With Rogers on his front steps, James, eyeing the door, put out his cigarette.
"You have told me about people who don't feel safe when transgender women are in the restroom, and that's powerful," Rogers said. "When I started transitioning, this is something that was on my mind. I stopped going to movies, because, what bathroom would I use? I didn't feel safe going into a bathroom looking like this."
"Most places should have transgender bathrooms that have individual stalls," he countered as a solution. "That's the only way to eliminate the issue, at least in my eyes. My only issue is the bathroom issue. Other than that, they should have the same rights as everybody else."
So how will James vote on Nov. 6?
"I plan to vote that they should have their rights like everybody else," he said, explaining that he reached that conclusion despite concerns. "Absolutely."
He had, in the end, fully digested the arguments of rivaling campaigns — believing the key arguments of both sides, settling on what he considered an imperfect solution that came down on expanded transgender rights. "When you grow up, really you don't get a choice," he elaborated. "Your DNA is fucking made that way. You know what I mean? You grow up and that's the way you are. That's not something you choose. It's not like you're 40 and say, 'I'm gonna be a woman now.'"
"All right, enjoy your day," he said, returning to his dog.
"The heart of what we're doing is about connecting, more than any particular talking point," Rogers said, walking down the steps and writing down James' answers using an app that documents each of the campaign's thousands of conversations with voters. "You want to make people feel like they've talked to a trans person and it was okay. The conversation doesn't end with a talking point, but with a handshake, or that it was nice to meet you. In the voting booth, they will think of that moment." ●