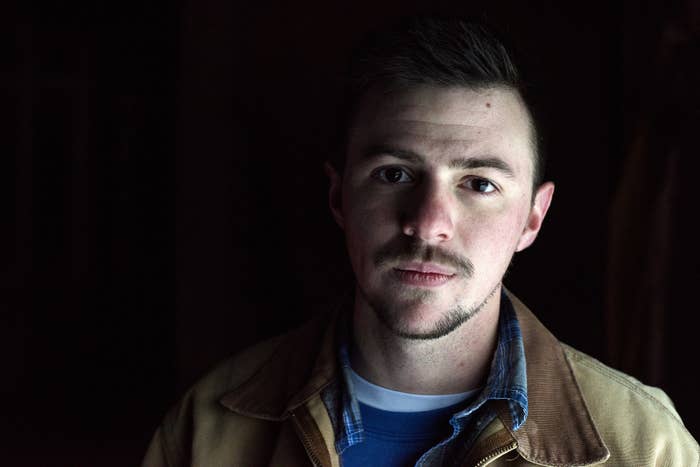 Openly transgender Americans are seizing their first chance to apply to the US military in modern history, scheduling meetings with recruiters and filling out their final applications. The doors have finally opened after a slog through federal courts, where judges blocked President Trump's ban on transgender military service and ordered that transgender people must be allowed to join starting on Jan. 1, 2018.

"It's almost surreal," said Nicholas Bade of Chicago, who told BuzzFeed News his recruiter for the Air Force scheduled a meeting for Thursday at 11 a.m. to submit paperwork, ending several years of on-again, off-again uncertainty amid changes in presidential administrations and a dogged legal fight up to late December.
"I was waiting on Jan. 1 for an announcement that it was delayed again, and it really hit me that day: This is real, and it's time to actually get ready for this to happen," said Bade, 37, who has been preparing to join since 2015, when the Pentagon indicated it may lift the ban. "It's super exciting. I am ready to go."
Monday was a holiday, so Tuesday, Jan. 2, was the first day of the New Year recruitment offices were open.
LGBT activists told BuzzFeed News they've heard of no setbacks this week. And a military recruitment spokesperson said that, while no application from a transgender person has been formally processed yet, the military is ready to handle them, just like all other qualified recruits.
"This is real, and it's time to actually get ready for this to happen."
"We are prepared to process transgender applicants, treating everyone with dignity and respect," Gaylan Johnson, a spokesperson at the US Military Entrance Processing Command, a division that screens and processes applicants for the Department of Defense, told BuzzFeed News. "We are all ready to go."

"This is new to us too," he added. "We want the best practices and lessons learned, and the only way to do that is to gather some experience."
In Ohio, Nicolas Talbott, 24, has been working with a recruiter for more than a year while he prepared for the entrance exams and practiced an aggressive fitness routine. He was also a plaintiff in one of four federal lawsuits challenging Trump's ban on transgender military service.
With Jan. 1 passed, Talbott got new forms on Tuesday from his recruiter at the Air Force National Guard. "After submitting these documents, Nicolas will schedule an appointment to appear at the military entrance processing station for a medical examination," Lauren Gray, a spokesperson for the National Center for Lesbian Rights, which represented Talbott and others in federal court, told BuzzFeed News.
The Obama administration had lifted the long-standing ban on transgender troops in June of 2016, saying transgender troops would not hinder national security, and set a July 1, 2017, deadline to allow new transgender troops to enlist.
But Trump reversed that decision, saying all transgender troops would be banned outright and claiming on Twitter last July that transgender people would render the military "burdened with medical costs and disruption." Amid a court challenge, the Trump administration postponed the new enlistment until Jan. 1, 2018, and then attempted to delay that, too, saying military officials lacked training to process new transgender applicants.
But Johnson at the United States Military Entrance Processing Command said this week, "We were ready to go with this in July, before the halt was put on — before the current administration put the brakes on. We have had to do some refresher training, but we were all up and ready to go in June."
In a series of court decisions in the fall, judges suspended Trump's ban, saying it was likely to be held unconstitutional in challenges from transgender soldiers and those hoping to enlist.
The Justice Department said on Dec. 29 that it would drop its efforts to fight the Jan. 1 enlistment opening while it continued "to defend the President's and Secretary of Defense's lawful authority in district court in the meantime."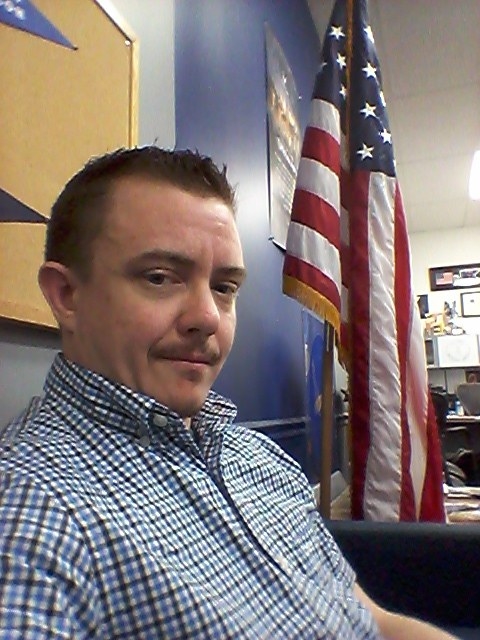 Bade hopes he won't encounter more setbacks, he said in an interview Wednesday. "Tomorrow morning is the final review of paperwork, so my recruiter can send in the paperwork and actually get the process going," he said. "It's my first official meeting, but we're ready for there to not be any questions. It's not like a typical first meeting. We're ready to send everything."
Sue Fulton, who's led the LGBT groups OutServe-SLDN and SPART*A, told BuzzFeed News, "As far as we know, everyone is fully ready to go, no roadblocks." And Shannon Minter, a lawyer at the National Center for Lesbian Rights, added, "We are not hearing of any bumps or problems — hopefully all will go well."
Bade, who's been working with the LGBT advocacy group Lambda Legal, has spent the last several weeks attending orientations run by his Air Force recruiter — even though he hasn't formally enlisted yet — including fitness trainings.
"It's been a lifelong aspiration for me," he said, explaining why he's applying to the armed forces. "I love this country, and I really want to do something for this country. But as a teenager, when I looked at the military, I didn't feel comfortable with my body, didn't feel comfortable going in with women's grooming. Now I have a chance to go serve as myself, and I have to do everything I can to make this happen."