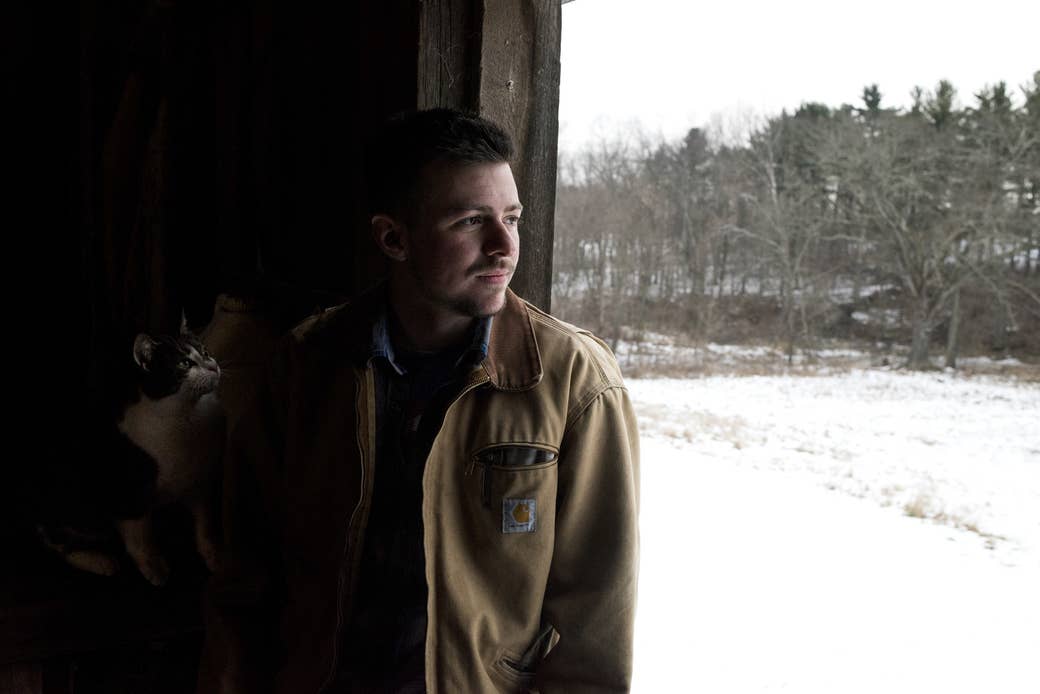 Nicolas Talbott wakes up at 5 a.m. every weekday so he can work out before the phone rings. A substitute teacher from fall to spring, he must be ready at dawn to get the day's assignment and drive across icy, forested hills to reach classrooms before the first bell. He lives with his grandmother on a farm in eastern Ohio, where they tend to several beef cattle. After work, he hits the gym for the second workout — this time, a resistance and cardio routine, all part of a regimen to prepare for boot camp.

Talbott, 24, has checked every box to start enlisting in the military: He's in flawless shape, he's found a recruiter at the Air Force National Guard who wants him to start right away, he's spent a year preparing for the entrance exam, and his college education included courses on global security and antiterrorism.
"Anything having to do with countering terrorism and keeping people safe from terrorist attacks is my passion and absolute drive," he told BuzzFeed News in a recent interview.
But Talbott is transgender — so it's not clear when, or if, he'll be allowed to fight those terrorists.
"My Air Force recruiter is just sitting and waiting. He knows I'm ready," Talbott said. "We're just waiting on policy at this point — for the official paperwork to hit his desk."
Four lawsuits, including Talbott's case, are currently winding through federal courts seeking to block President Trump's ban on transgender troops. They scored a key victory in one of the cases this month when a judge in Washington, DC, suspended the ban and ruled transgender applicants can enlist starting Jan. 1.
But Trump is doubling down, fighting in court to push back the Jan. 1 entry date and keep his ban in place. Lawyers at the Justice Department appealed the judge's decision on Dec. 11 and are now making an eleventh-hour push to suspend the ruling indefinitely. The arguments will ping-pong in federal courts for weeks or months, possibly headed to the Supreme Court, which leaves Talbott in a lurch.
"There are so many people like me who are just stuck in limbo, putting their lives on hold waiting to see what will happen," he said.
Talbott supports his grandmother, Rhoda Dineen, with wages from his unpredictable schedule. Given the uncertainty of the next few months, he can't apply to graduate school to study global security. He can't afford new glasses. He doesn't have health insurance. "I really want the military to be my career, so for me, this is essentially putting my entire life and career on pause."
"My grandmother is just my biggest supporter in everything I do. She's my number one fan. She is rooting for me, hoping this Jan. 1 date sticks," Talbott said. "We are both ready for me to hop on a plane tomorrow to go to basic training."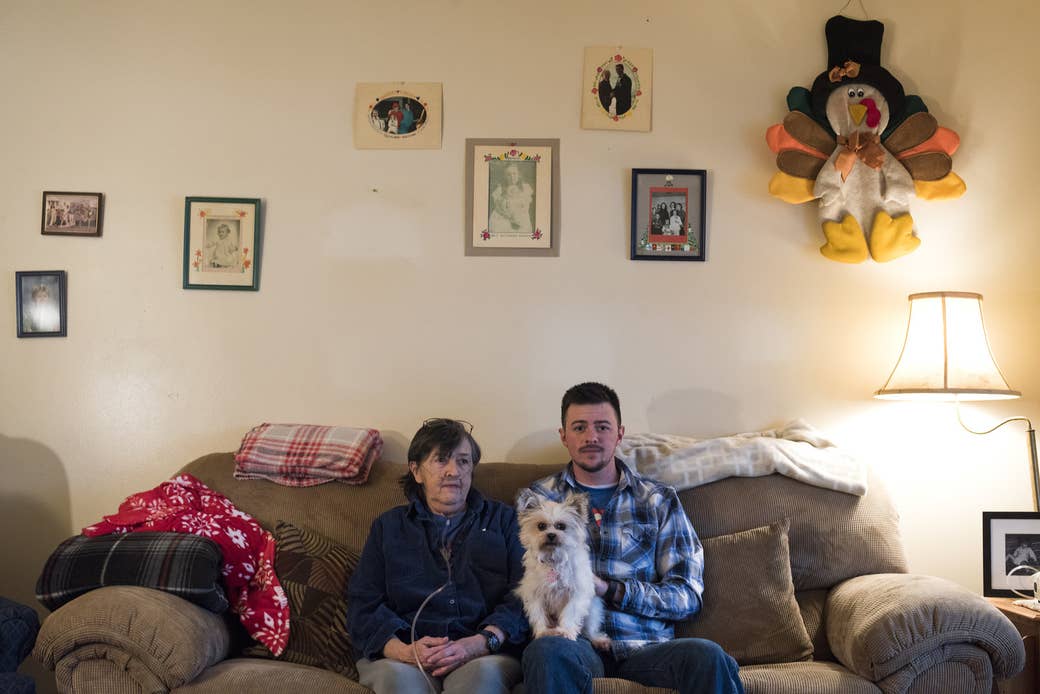 As a kid, Talbott said, "I always knew there was something a little bit different about me." He didn't hear the word "transgender" until early adolescence, and by his junior year of high school, he came out to his family.
"Ever since then, I have been living as a man," he said, thankful that neighbors in his small, sparsely populated community showed "curiosity, never any hostility. They asked lots of questions."
Talbott discovered a path toward his dreams and a steady career that could support his family in college. While taking a course on national security, a former military official who taught the class urged him to consider intelligence. "She pulled me aside and said, 'This is the career you belong in.' That was the turning point for me."
At that point, though, the Pentagon was enforcing a longstanding policy that banned transgender troops.
It wasn't until a couple summers later — in 2016, when Talbott was driving a 26-foot box truck in New England, delivering luggage to kids at camp for a summer job — that his phone began rattling with text messages.
"I had to pull the truck over to see what was going on," he said. The Obama administration had lifted the ban on transgender troops and set a 2017 date to allow new transgender troops to enlist. Crucial to the Pentagon's decision was a study that found transgender people would not hamper the military's strength. "I was jumping up and down. I think I cried a little bit — it was the most exciting moment of my life."
Talbott has been intent on counterterrorism ever since — he wants to join the reserves while getting a masters degree, before transitioning into active duty. "Whether it's on the ground, physically working against terrorist activity, or in an office going over the intelligence we have gathered to prevent terrorism, it would be a great fit for me," he said. He's found a cheering section in his mom and stepdad, a Navy veteran, who live 30 miles down the road from the farm.
But after a year of exercise and studying for the Armed Service Vocational Aptitude Battery test, Talbott had a sobering moment in July 2017, when he was back at his summer job, behind the wheel. "My friend said, 'You need to pull over. You don't want to be driving when you see this,'" Talbott recalled. "I pulled it up on my phone and saw what the president had said, and was in such shock and disbelief."
Trump claimed on Twitter that transgender troops would render the military "burdened with medical costs and disruption." It built on a talking point used by religious conservatives: that transgender people would milk the government for expensive medical procedures, while taking time off and undermining their fellow soldiers.
"Enlisting in the Air Force had been my plan for my career," Talbott said. "It was like my entire future had been ripped away. Everything I had been working for and preparing for was ripped right away from me for no reason. It essentially shattered every plan that I had."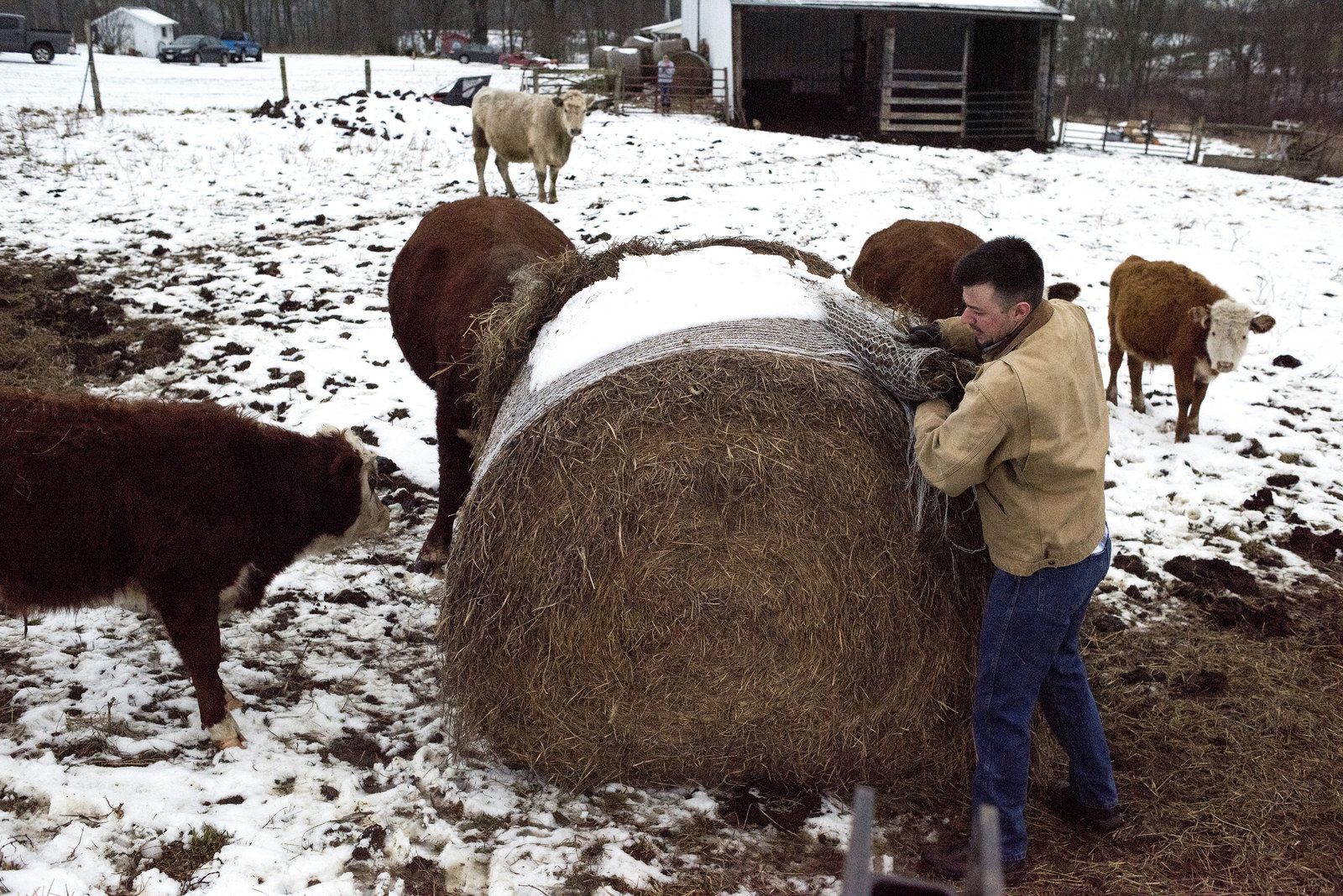 Trump won big in Columbiana County — nearly a 3-to-1 avalanche against Hillary Clinton. It's a 95% white, economically atrophied spot on the rust belt where Talbott helps tend to the cows, a couple dozen chickens, and a passel of cats in the barn. But despite Trump's robust support in the area, Talbott said many folks nearby are flummoxed by Trump's argument that transgender troops undermine the military.
"There really is nothing about allowing transgender people to enlist that is going to be a detrimental to the military at all," said Talbot.
US District Court Judge Colleen Kollar-Kotelly skewered the president in an October ruling, saying Trump's justifications for the ban "do not seem to be supported by any facts," adding they were "contrary to the only then-available studies."
The government's leading study, conducted in 2016 by the Rand Corporation in conjunction with the Department of Defense, found transgender troops would cause "little or no impact on unit cohesion, operational effectiveness, or readiness."
Health care costs would range from $2.4 million to $8.4 million annually, the report found. It would add 0.04 to 0.13% in health care expenditures. That led the Pentagon to conclude at the time that the military was ready to accept transgender service members who meet "the same standards and procedures as other members with regard to their medical fitness for duty, physical fitness, uniform and grooming, deployability, and retention."
But the Trump administration claimed this month in court that meeting the Jan. 1 deadline would be difficult, because 23,000 officials need training to handle transgender recruits. The Palm Center, a public policy think tank based in California that studies gender and sexuality in the military, has rebutted that claim in its report: "Training personnel to process transgender applicants would not be difficult or time-consuming."
Likewise Eric Fanning, the former secretary of the army under Obama, issued a statement this month that said the military was on track to allow new transgender recruits in mid-2017 — so there's no reason officials can't meet a 2018 deadline. "The Pentagon had already done most of the preparation and training," he said, "so to claim that the military is not ready to lift the ban now seems a stretch."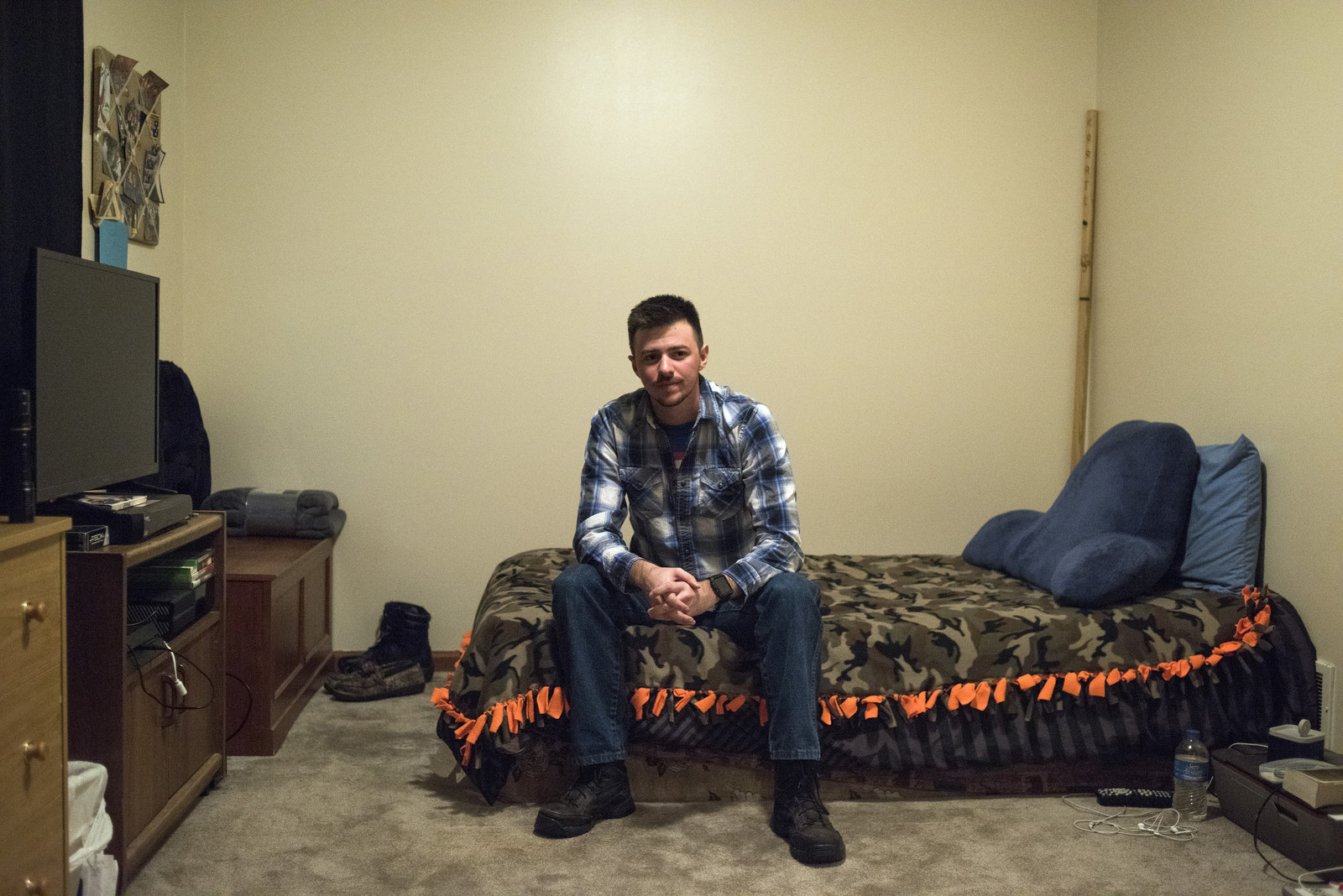 Talbott doesn't harbor animosity toward Trump, who he's ready to trust as his commander in chief. "I've never really felt any malicious tone," Talbott said. "I think a lot of this is stemming from not understanding what it means to be transgender."
"We may have different ideas of what it means to make America great," he added, "but we have the the same goal. The thing we share in common is keeping our citizens safe from terrorist activity."
But Shannon Minter, legal director of the National Center for Lesbian Rights, is less generous. Along with GLBTQ Legal Advocates & Defenders, his group is representing Talbott's case and the lawsuit based in Washington, DC.
"President Trump's actions represent a serious threat not just to transgender people, but much more broadly to the principle that military decisions should be based on a rational, deliberative process and should be about protecting our nation, not about short-term political considerations," said Minter.
When Trump describes transgender people as unqualified for service, Minter added, it smears transgender people generally. "It casts a pall on the lives of all transgender people by announcing to the world that our government sees transgender people as inferior and unfit to serve."
Talbott, though, is confident the lawsuits will prevail — and he will serve.
"I would hope that once this goes through and once we are able to enlist, Trump will see that he made a mistake. He will be able to see people like me are really assets to our military, to our national security, and to our country."