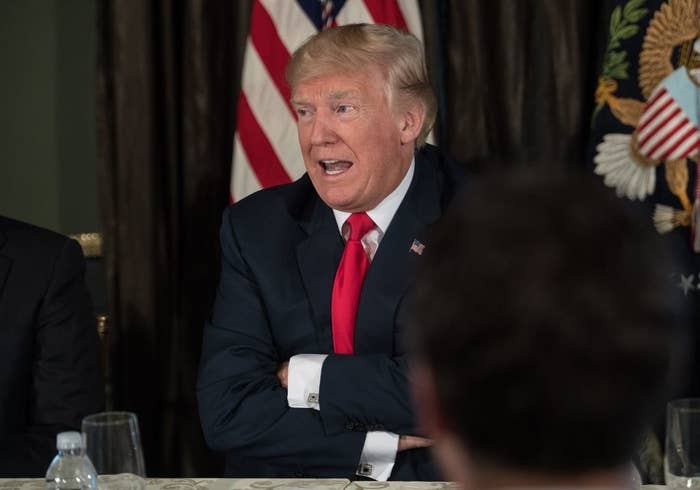 President Trump pledged in his recent State of the Union address to help curb opioid overdoses by "fighting the drug epidemic and helping get treatment for those in need."

This week, however, Trump administration officials made it clear they reject one controversial emerging strategy outright: facilities where heroin users can inject the drug under supervision.
Katherine Pfaff, a spokesperson for the DEA, told BuzzFeed News that agents may take legal action against the facilities because they're federally prohibited. Three major cities — San Francisco, Philadelphia, and Seattle — recently approved drug injection sites, with San Francisco's site expected to open as soon as summer.
"Supervised injection facilities, or so-called safe injection sites, violate federal law," Pfaff told BuzzFeed News. "Any facilitation of illicit drug use is considered in violation of the Controlled Substances Act and, therefore, subject to legal action."
In Seattle, prosecutors are prepared to fight back against Attorney General Jeff Sessions, whose Justice Department oversees the DEA.
"I am just girding for the legal battle, and that could be a lot of fun — a face-off with Jeff Sessions," King County Prosecuting Attorney Dan Satterberg told BuzzFeed News. King County is slated to operate the facility in Seattle.
"The Justice Department could threaten to bring a civil action or criminal action against us," said Satterberg. "But we think it will be an opportunity to convince the court that local public health powers are superior to criminal statutes that ban private drug dens run for profit."
Public health officials contend the facilities are proven to reduce overdose deaths.
"It's not a slam dunk for either side," he said.
While shooting heroin and other illicit drugs is illegal in the United States, public health officials contend these facilities are proven to reduce fatalities by keeping staff nearby to resuscitate people who overdose and provide treatment to addicts. Advocates for such facilities point to studies in Canada and Australia, where supervised injection sites have operated for some time.
But Pfaff said it's a nonstarter: "United States drug policy supports evidence-based programs that prevent or reduce drug use and its consequences rather than facilitate safer use of drugs."
Federal officials who represent local outposts, including the US attorney in Vermont, have condemned the sites in the past. But Pfaff's statements are apparently the first time DEA headquarters have cautioned that operating the facilities may invite federal consequences.
Explaining the federal government's concern, Pfaff cited a 1986 law designed to ban crack houses, which "prohibits any person or entity from maintaining or providing access to a drug-involved premises, such as knowingly opening, leasing, renting, or otherwise operating any facility for the purpose of manufacturing, distributing, or using any controlled substance."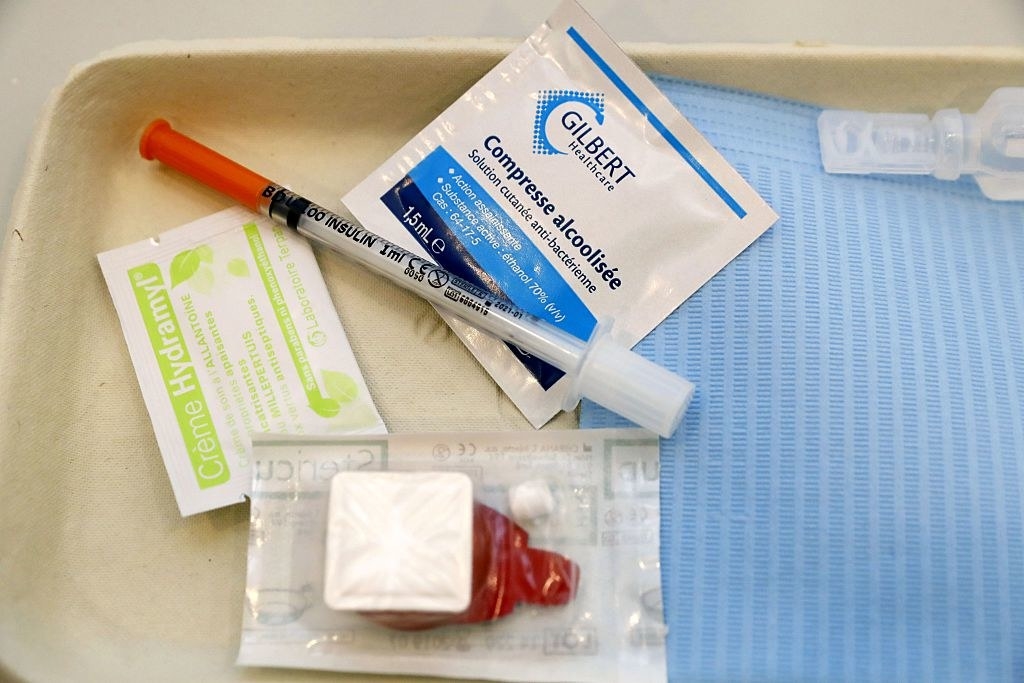 But authorities in Seattle are amply aware of the federal threat.

Mayor Jenny Durkan, who was a US attorney in the Justice Department under Obama, has earmarked $1.3 million for a facility that would be operated by King County's health department. That makes it notable as the only US city where the local government itself, rather than a private organization, would run the injection site.
Satterberg, who defends King County in litigation, argues that the sites are "far from a resolved legal question," noting that the explicit intent of the Controlled Substances Act is to diminish the harm from drugs — and the federal government's goal is actually in line with the injection sites.
"We would argue it is a real stretch to apply the crack house statute to a public health intervention — and purpose and intent are always important in criminal law," he said. "Clearly our purpose here is to save lives and reduce harm."
"I think we win, but then I always think that," he said.
Many local authorities, who have contemplated their response to the opioid epidemic in recent years, had expected leeway from Democratically run White House by 2018. Instead, they've found themselves tangling with hostility from the Trump administration.
Sessions, in particular, has pushed a "Just Say No" ethos that gestures toward to drug treatment in some speeches, but focuses with policy and funding for more arrests, longer prison terms, and drug abstinence.
The leading question for local governments, according to several sources who spoke on background with BuzzFeed News, is who should run the facilities; if injection sites are privately owned and operated, private citizens or groups would risk losing their buildings in asset forfeiture proceedings while fending off prosecution. In contrast, allowing the local government to operate the facilities could insulate individuals from federal prosecution.
Allowing local governments to operate the facilities could insulate individuals from a federal intervention.
In San Francisco, a health department official refused to answer questions about the agency's legal thinking — or even acknowledge the threat of federal prosecution — but said the plan there would allow a private organization, not local authorities, to fund and run the facility.
Rachael Kagan, a spokesperson for the San Francisco Department of Public Health, said the plan has the backing of the mayor, the board of supervisors, and the members of a Safe Injection Task Force. "There is an opioid epidemic in this country that has been recognized by the federal government," she said. "We are mounting a local response and our main concern is to save lives."
Likewise in Philadelphia, city officials have endorsed a facility with the enthusiastic support from the mayor and other city officials. But the project is not slated for any public funding, again raising questions about who will take the risk of operating it.
"We are not capable of doing this ourselves," Alicia Taylor, spokesperson for Philadelphia Health and Human Services, told BuzzFeed News. She didn't know if the city had any legal concerns, given that local prosecutors have voiced support, she said. "We are not going to be dispensing drugs ourselves or providing drugs for users. Right now we don't see an obstacle"
"It's worth exploring, because we're trying to save lives."
A 2014 study in the journal Drug and Alcohol Dependence, based on 75 papers about the injection sites, found the facilities reduce deaths without encouraging abuse.
The researchers found the sites were "promoting safer injection conditions, enhancing access to primary health care, and reducing the overdose frequency" and, meanwhile, "were not found to increase drug injecting, drug trafficking or crime in the surrounding environments."
At Insite, a government-run facility in Vancouver, BC, officials report more than 3.6 million clients have injected drugs under the watch of nurses since 2003, and there have been "6,440 overdose interventions without any deaths."
Proposals from various task forces include a panoply of remedies to drug abuse: making treatment available on demand, providing clean needles that short-circuit disease vectors, and supplying users with the drug naloxone to reverse overdoses among others.
Pfaff said the administration supports several means to encourage treatment "with the general aim of promoting recovery and moving people toward health and wellness."
However, she added, "Supervised injection facilities and heroin maintenance programs do not meet those criteria."