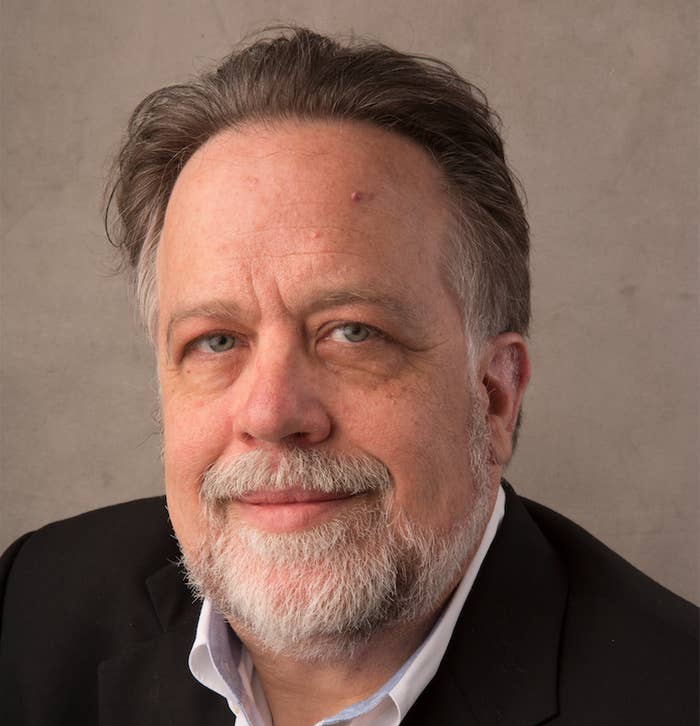 The New York Times on Monday launched a major editorial series about transgender rights, a campaign welcomed by readers and advocates as "transformative" and a "tipping point."
The feature filled the entire envelope of the New York Times editorial board space — normally reserved for three articles. "This generation should be the one that stopped thinking that being transgender is something to fear or shun," the paper concluded in Monday's installment.
In an interview with BuzzFeed News, Andrew Rosenthal, the Times's editorial page editor since 2007, explained why he sought to build on the paper's advocacy for LGBT rights. "One of the great things about an editorial page is that you can decide to make a big deal out of something, and we decided to make a big deal out of transgender equality," he said

"There has been progress in this area," Rosenthal said in a phone call, "but there is a long way to go. This is not a front-burner issue for people, and we hope to make it one. We want policy makers to read this and think about policies they need to change."
LGBT advocates and readers welcomed the coverage.
Mara Keisling, executive director of the National Center for Transgender Equality (NCTE), said it's clear the paper understands "that, even as so much progress is being made, there is still more disrespect, discrimination and violence that tragically strikes so many trans lives."
In the coming weeks, Rosenthal said, the series will advocate to overturn the ban on transgender people serving openly in the military, halt a pattern of transgender hate crimes and homicides, ban workplace discrimination, and curing commonplace discrimination in health care.
The first half of 2015 has brought a proliferation of so-called bathroom bills aimed at banning transgender people from public restrooms that correspond with their gender identity. Meanwhile, school districts have debated rules for transgender students and law enforcement has investigated an unprecedented number of homicides of trans women of color.
Fred Sainz, chief spokesman for the Human Rights Campaign, said, "At a time when a small few are dedicated to introducing laws that take us backward, the Times has taken a bold step forward that will hopefully pave the way for nondiscrimination protections."
In tandem with its advocacy, the editorial board launched a social, crowd-sourced component of the series that allows transgender people to post their own stories in essays and photos. The posts thus far include a transgender police officer in Texas and a U.S. foreign service office who transitioned in public while serving overseas.
"We felt there were no better advocates for transgender people than transgender people themselves," said Ernesto Londoño, a member of the editorial board who headed up the Times series, titled "Transgender Today."
"A lot of the time, when there is a new revelation of someone who comes out as transgender, the coverage tends to be prurient," Londoño added, noting that media can dwell on issues such as "'What will they wear?' Things that are somewhat basic."
"What I think we want to do is go beyond that and explain to people how bureaucracies, how local officials, play a role in moving this in the right direction," Londoño said.
Londoño and Rosenthal said the timing for this series, long in the making, benefits from swelling momentum for trans rights.
Transgender equality has snowballed as national issue, and the New York Times is by no means the only mainstream news outlet providing coverage — or advocacy — on the issue. ABC News recently aired a two-hour special with former Olympian Bruce Jenner coming out at trans, for example, while BuzzFeed News has detailed everything from federal policy interpretations and court cases to homicides of trans women. The Times has advocated for transgender rights repeatedly in the past.
However, HRC's Sainz said this latest series is "deeply meaningful and will no doubt be transformative. Visibility is almost always followed by understanding, understanding by acceptance, and acceptance over time by enduring legal protections. This series has the great potential to increase visibility, understanding and acceptance."