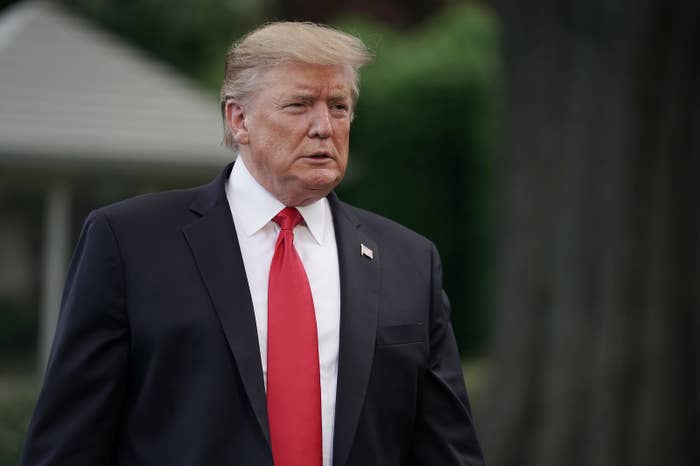 WASHINGTON — Two dozen Democratic-led states, counties, and cities sued on Tuesday to overturn a new Trump administration rule that would protect health care workers who refuse medical procedures — like abortion, assisted suicide, or sex reassignment surgery — if it violates their "conscience."
An 80-page complaint in federal court in Manhattan argues the policy could have dire effects for patients, particularly low-income people of color, women, and LGBT people who disproportionately rely on government-backed health care systems.
The Department of Health and Human Services' final rule is scheduled to take effect in July, and if implemented it would cut off federal funds to institutions that prevent health care workers from recusing themselves on religious grounds.
The plaintiffs allege this is an attempt at coercion, overstepping the federal government's authority and saying the "financial exposure could amount to hundreds of billions of dollars each year" for governments that use federal funding for their health care systems.
Workers could opt out of performing services without any advance warning to their employers, which would be banned from asking employees about religious objections in advance, the lawsuit says. They argue this undermines their own government-run health care systems, which include hospitals and health care agencies, by conflicting with local policies that ban discrimination.
"This change to put providers above patients comes at a dangerous price," says the complaint in New York.
For example, court documents say, "If a woman arrives at the emergency room of one of Plaintiffs' institutions presenting with a ruptured ectopic pregnancy, the Final Rule would permit a wide swath of employees — from receptionists to nurses to doctors to pharmacists to anesthesiologists — to refuse to assist that patient in real time, and without any advance notice, no matter the intense medical risk to the patient."
They also contend employers could not ask if a job applicant for a nursing position "had a religious objection to administering a measles vaccination, regardless of whether such a duty was a core element of the position needed during an outbreak of the disease."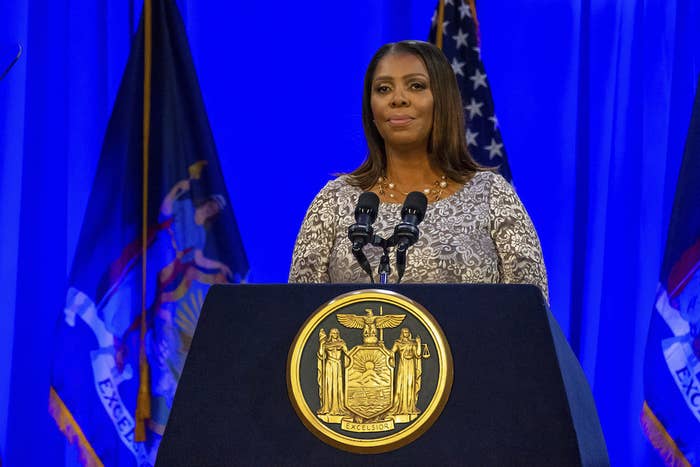 New York Attorney General Letitia James, who led the lawsuit, said in a statement Tuesday: "The federal government is giving health care providers free license to openly discriminate and refuse care to patients – a gross misinterpretation of religious freedom that will have devastating consequences on communities throughout the country."
Meanwhile, California Attorney General Xavier Becerra filed a second lawsuit on behalf of his state Tuesday, saying the rule would let providers "deny service on the basis of a hunch or prejudice."
James, Becerra, and other plaintiffs contend the rule violates the Administrative Procedure Act because it is arbitrary, capricious, and an abuse of discretion. They add the rule violates the Spending Clause, which says states cannot be financially coerced into adopting preferred federal policies, while elevating certain religious beliefs above others in violation of the Establishment Clause of the First Amendment.
They are asking US district court judges in the Southern District of New York and the Northern District of California to issue orders permanently blocking the rule from taking effect.
Roger Severino, director of HHS's Office for Civil Rights, promised to "defend the rule vigorously."
"The rule gives life and enforcement tools to conscience protection laws that have been on the books for decades," he said in a statement that says the agency considered more than 242,000 public comments before issuing the final rule.
The policy was first proposed in January 2018, along with the launch of HHS's new Conscience and Religious Freedom Division, which was created by the Trump administration.
The rule specifically protects "providers, individuals, and other health care entities from having to provide, participate in, pay for, provide coverage of, or refer for, services such as abortion, sterilization, or assisted suicide."
Although the new rule does not refer to transgender people explicitly, it protects providers who refuse them certain services. The rule cites the 1973 Church Amendment, which protects federal funding for recipients who object to sterilizations.
This allows providers to deny hormone therapy, hysterectomies, orchiectomies, and other transition-related services for transgender people that could result in sterilization, said Gillian Branstetter, a spokesperson for the National Center for Transgender Equality.
"Communities of color and other vulnerable populations will bear a disproportionate burden of the harms caused by the Final Rule," says the complaint filed in New York by the states and cities. "Patients reliant on federal funding for the provision of health care are disproportionately non-white compared to the overall population. And women and LGBTQI individuals who are already stigmatized in obtaining access to health care will be further hindered in obtaining the lawful medical services they need."
In addition to New York state, the lawsuit filed there was joined by New York City; Chicago; Washington, DC; and Cook County, Illinois. The states include Colorado, Connecticut, Delaware, Hawaii, Illinois, Maryland, Massachusetts, Michigan, Minnesota, Nevada, New Jersey, New Mexico, Oregon, Pennsylvania, Rhode Island, Vermont, Virginia, and Wisconsin.
UPDATE
This post has been updated to include information about a lawsuit filed in California.