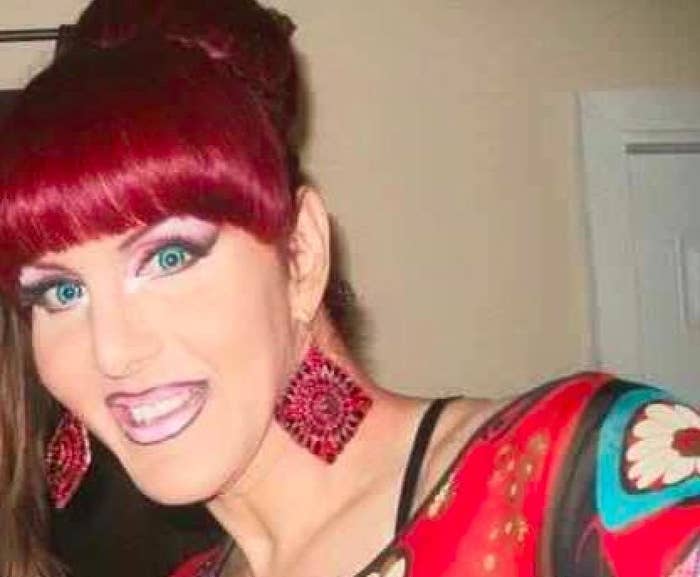 Kristina Gomez Reinwald, 46, was found dead inside her house on Sunday, according to the Miami-Dade County police. But it was not until Wednesday that detectives announced that the transgender Latina woman's death was a homicide, making her the sixth transgender woman of color killed in the United States within one month.
Detectives have yet to name a suspect in her case.
The lag in announcing the homicide investigation and minimal follow-up coverage by local media are frustrating LGBT and anti-violence activists, who point out killings of transgender women are escalating into a national crisis.
"The community is devastated," Aryah Lester, a transgender woman of color and LGBT leader in Miami, told BuzzFeed News, "especially with the violent nature of her death, lack of response from mainstream media, and not enough information from the police department."
Police initially called the death a suicide before announcing that Reinwald had been killed, she added.
"We have lost too many sisters in recent weeks, and it is evidence of the disproportionate violence experienced by transgender women of color," Lester said.
Homicides of transgender women in 2015 are so far quickly outpacing 2014, when 13 transgender Americans were killed in homicides all year, according to the National Coalition of Anti-Violence Programs (NCAVP). In Reinwald's death, domestic violence may have been a factor, the NACP said in an alert.
"I don't think this got a tenth of of the publicity that other domestic-violence homicides get in the community," said Angela Diaz-Vidaillet, the head of NCAVP's local partner group, the Lodge.
That substandard treatment is driven in part by Florida politicians, Lester contended, pointing out recent high-profile fights to keep transgender people out of public restrooms. Those political arguments in the public sphere contribute to a climate in which Reinwald can be killed while getting a fraction of the attention of a cisgender homicide victim.
"A lot of the news that is focused on us is about bathrooms bills, which makes it harder for transgender women of color to exist in public," Lester said.
That's because the rhetoric around transgender people using restrooms is dehumanizing and hostile, she added.
Florida state Sen. Bart Hester recently told BuzzFeed News that using the restroom is a choice for transgender women.
"People are not forced to go the restroom. They choose to go to the restroom," he said.
Hester is pushing a bill that would ban transgender people from public restrooms that reflect their gender identity, arguing that allowing transgender women inside poses a threat to women from male predators.
Similarly, when the Miami-Dade County Council expanded rights for transgender people, dissenting council members argued the need for a similar ban on transgender people in single-sex public restrooms, arguing it is a "concern for the safety of their family."
"When it seems a transgender person cannot even use the bathroom they choose according to their gender, then what is the value of our life?" Lester asked. "For the general public, based on what is put out there, there is no value on our life. So you have a lot of violence, even from partners of transgender women of color."
Lester will speak at a vigil tonight for Reinwald, who was also known by the name Kristina Grant Infiniti.
"We will shine light on the plight of gender nonconforming people, especially transgender women of color — many of whom, sadly, have suffered and ultimately lost their lives due to a lack of awareness, education, and equality in our community," the Facebook invitation states.
The other five transgender women of color confirmed killed in the U.S. this year are: Penny Proud, who was shot Feb 10. in New Orleans; Taja Gabrielle DeJesus, who was stabbed Feb. 1 in San Francisco; Yazmin Payne, who was stabbed Jan. 21 in Los Angeles; Ty Underwood, who was shot Jan. 24 in Texas; and Lamia Beard, who died of gunshot wounds Jan. 17 in Virginia.
In addition to those killings, some also have questioned the gender identity in a recent killing in Kentucky and another last weekend in Ohio.